Pressure and Vacuum Gauges
Pressure and vacuum gauges are the building blocks of measuring and controlling any process application.  They are available in a range of styles, sizes, materials, accuracy and  ranges to suit every unique installation.  Cross Company is proud to partner with WIKA, McDaniel, Noshok and Vickers to provide a full range of pressure and vacuum gauges.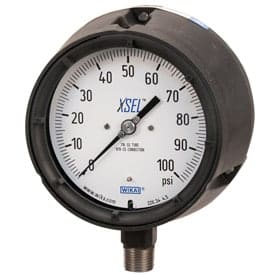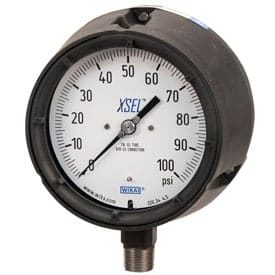 Suitable for corrosive environments and gaseous or liquid media that will not obstruct the pressure system
Process industry: chemical/petrochemical, power stations, mining, on and offshore, environmental technology, mechanical engineering and plant construction
For applications with high dynamic pressure pulsations or vibration, a liquid-filled case and socket restrictor are available
Pressure and Vacuum Gauges
Pressure Gauges
Vacuum Gauges
Compound Pressure Gauges
Differential Pressure Gauges
Manometers
Test Gauges
Air and Gas Pressure Gauges
Liquid and Hydraulic Pressure Gauges
Sanitary Gauges
Process Gauges
Digital Gauges
Our sales team has the technical knowledge to find the best pressure equipment for your process, and has years of experience working with equipment in a variety of applications. For more information about the products we offer, or to get a quote for new equipment, contact a local Cross team member today!
Interested in calibration services? In addition to working with you to find the right products for your operation, our service group offers ISO 17025 accredited calibration of pressure gauge equipment throughout our entire network of laboratories. Calibration with Cross ensures your new equipment includes readily available documentation from day one, in GageSuite® our award winning calibration tracking software.
See how our process solutions team can help improve quality, increase efficiency, and reduce risk