Municipal Safety: The Draeger X-am 5000 Series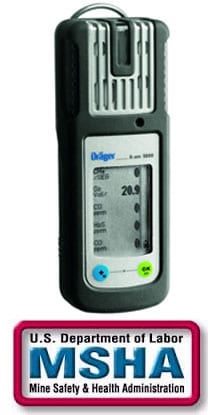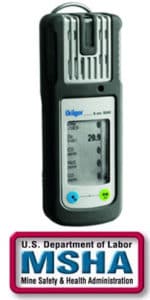 There are two new kids on the block to safeguard you, if you work underground, in municipal waste treatment facilities or do confined space entry.  The Draeger X-am 5000 Confined Space Kit and the Draeger X-am 5000 multi gas.  These monitors are among the smallest ever made, and offer more than 12 hours of monitoring for up to five toxic gases, including CO2, NO2 and H2S—great for those long shifts or emergency situations that go on indefinitely. These monitors also come with data loggers that record up to 1,000 hours of activity and are protected from dust, dirt and impact with a hard shell casing; their sensors can withstand pressure changes; a bump test station is also available for on-the-spot testing. 
The X-am 5000 family has recently had several devices approved by the U.S. Department of Labor Mining and Safety Health Administration (MSHA), call us to discuss your applications. In mining, you would want to use the X-am 5000 HC for environments with high concentrations of methane gas. The HC's attachable pump measures up to 100 percent volume of methane, (in addition to oxygen and other toxic gases previously mentioned), and quickly warns you when there are concentrations of at least 5 percent. If you have to check behind seals, roof bolts and in some work areas of the mine, the X-am 5000 HC is, literally, a lifesaver.