Cost of Inspection Equipment vs Inspection Services
When making the decision to use external inspection services or purchase inspection equipment, there are a number of expenses to consider. We want to help you walk through the process so you can make an informed decision.
Purchasing New Equipment for Inspection
When deciding to buy equipment, there are many things to consider within the application. This includes the size of parts, volume, and features to be measured. For parts that are too heavy or include multiple pieces, a larger, more expensive piece of equipment may be the only option. However, rather than buying more expensive equipment that takes up more space, our on-site dimensional inspection services may be a more cost-effective alternative.
Buying your own equipment allows for immediate measurement rather than scheduling on-site inspection or sending your parts to our lab for measurement. The equipment you purchase can also be used to measure on a continuous basis and can be much more cost effective. Oftentimes, our customers buy equipment for a specific application and later find areas in their operation where it can be a resource. We can also provide contract programming services to make the most of equipment and systems purchased from us.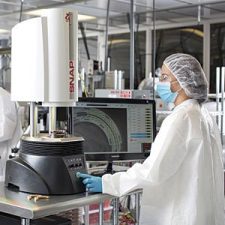 Outsourced Inspection Services
There are instances where a customer has the equipment but needs further support. That's where our services can assist you. Using inspection tools and equipment can be confusing and intimidating for someone not familiar. Small mistakes can have large ramifications. Very often, customers measure their part, pass it, and send it to their customer only to have it fail. Cross is an ISO 17025 accredited company that can help you measure or re-measure parts and provide data for comparison. Likewise, our expertise is invaluable for difficult applications.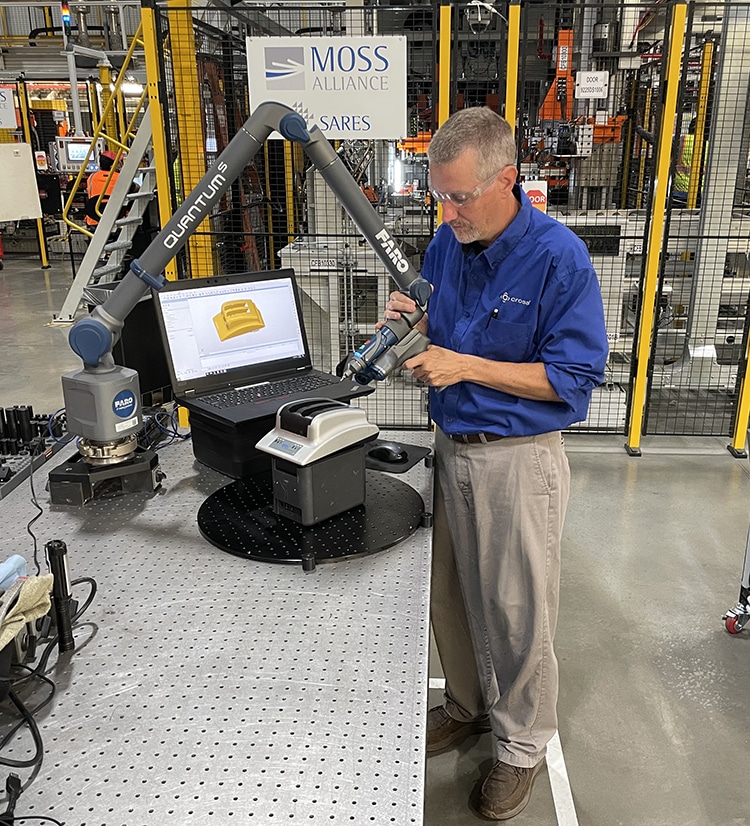 One thing to consider is the amount of resources readily available within your organization. Lack of resources is one of the many reasons customers use our inspection services. Operating inspection equipment requires trained technicians. Because it can be difficult finding skilled workers, the help of professionals is often needed to fill the gap. Cross Precision Measurement group has several skilled professionals and a wide range of technology to handle any volume of parts.
Our range of inspection technology includes:
Video inspection systems for small features and for parts that may be deformed by contact measurement
Bridge CMM's for handling complex, large, and heavy parts
Contour measurements for features that are too small for CMMs and unattainable by video
Surface roughness measurement
Line scanning lasers for large volume scanning
Roundness measurement for tight tolerance geometry measurements
When deadlines are tight and there are too many parts to be measured and not enough manpower, our team can provide assistance to help meet them. In turn, this can increase plant efficiency, reduce wasted resources, and reduce downtime for your business.
Determining the costs of these options can be difficult, particularly if you don't have a dedicated inspection team. To help, our team can work with you to help determine which option is best for your application. Simply enter your information into our form or contact our team and our experts can run some ROI calculations and send options to discuss. Our team has years of experience and can help you to walk through these expenses in greater detail.
See how our precision measurement team can help improve quality, increase efficiency, and reduce risk.