Cross Provider: Soft Robotics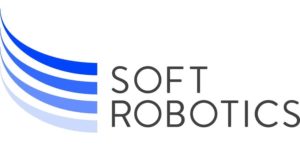 Soft Robotics is a U.S. based company that designs and builds robotic gripping systems and automation solutions geared toward grasping items varying in sizes, shapes, and weights. With design focused on human hand-like dexterity and efficient plug and play operation, their products can be used in a variety of applications and are an ideal solution for Cross Robotics customers in the food and beverage consumer products, and life sciences industry.
Featured Soft Robotics Products
At Cross, our team works with a number of providers such as Soft Robotics to offer an industry leading variety of products and solutions. This ensures you have the options you need working with one vendor, Cross. Keep your project simplified, yet find the best solutions from the best providers.
As we aim to help our customers find the best products and solutions for their processes, we work with our providers every day to ensure you have the most up to date information to make the right purchasing decisions. Take a look at all of the resources we have compiled from Soft Robotics.
Cross Provider Resources Robotic Automation 101 Are you looking into automating part of your process? Take a look at the Soft Robotics complete guide to robotic automation to learn everything
Read More »
Cross Company automation experts can help you determine which Soft Robotics product is right for you. Start a conversation with our team to find the perfect solution for your operation.