Tap into Cross Company's expertise of pneumatic automation solutions – let us help solve your next application!
Pneumatic Systems That Work
Pneumatic specialists at Cross Company Robotics & Machine Automation have the knowledge and experience to give you an optimum solution for your pneumatics application requirements. Whether it involves applying the correct gripper or work holding device, or interfacing the latest electronic logic controls, Cross Company can help you achieve a competitive edge.
Many within the manufacturing industry choose to use compressed air systems for their automation needs simply from a cost perspective. When compared to electrical systems, pneumatics offer lower up-front and on-going maintenance costs. When it comes to automating mechanical motions, often pneumatic systems are the simpler, more cost-effective solution.
Power transmission through compressed air is also frequently the most effective means of moving parts and tools within industrial machines. They are regularly a part of assembly and fabrication applications. And with the technology evolving more and more each year, the applications of industrial pneumatics are only growing.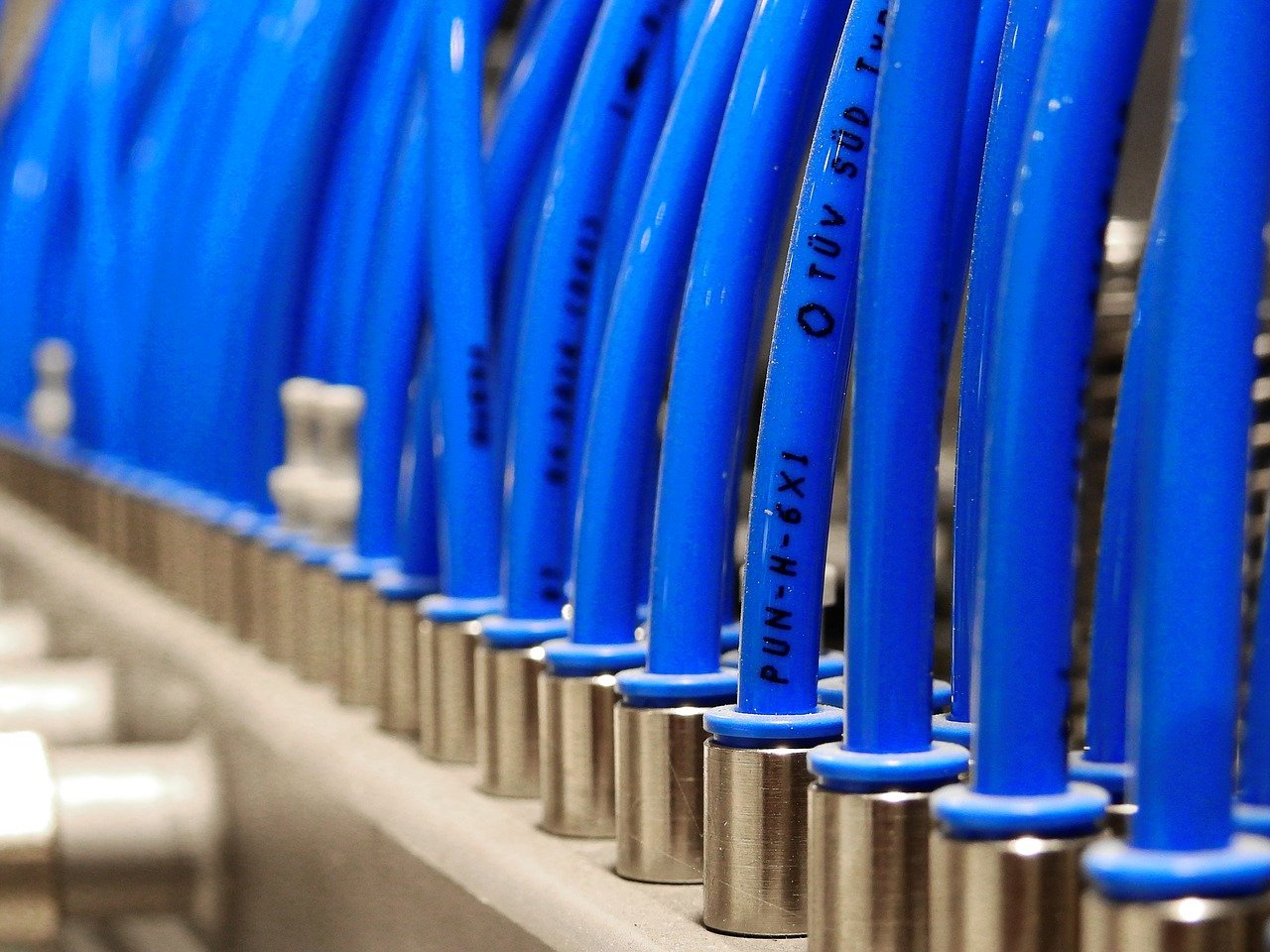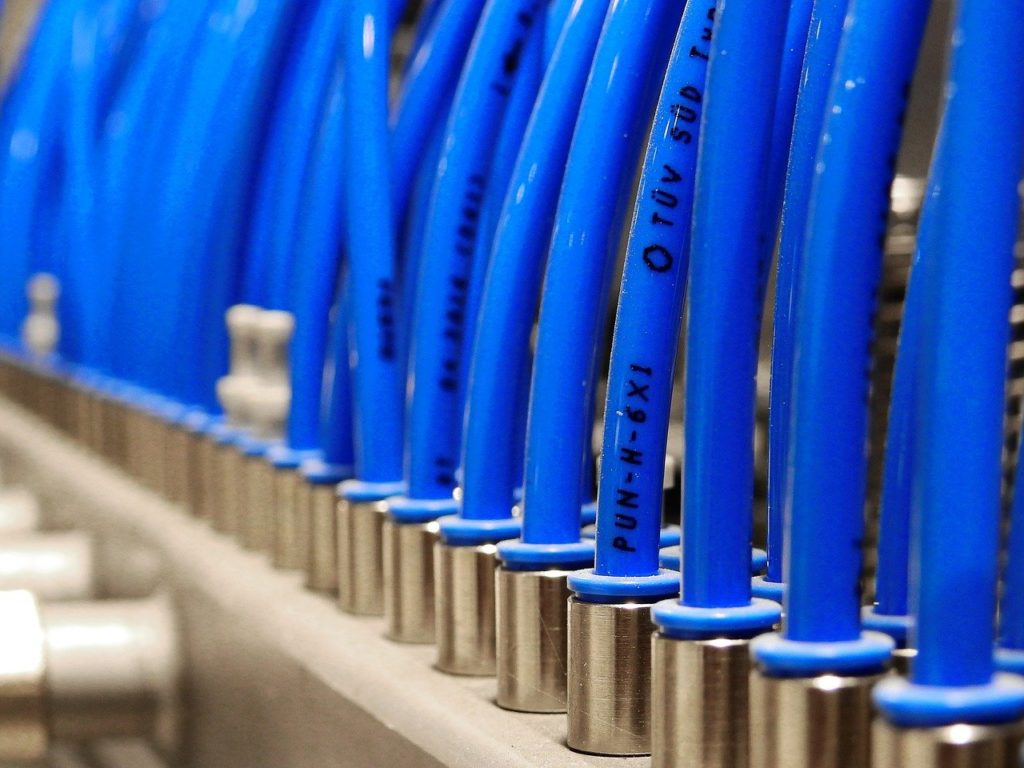 See how our automation team can help improve quality, increase efficiency, and reduce risk in your operation
Benefits of Industrial Pneumatics
Pneumatics have been applied widely on an industrial level to effectively and efficiently automate processes. Due to their high precision, pneumatic systems have been implemented in numerous industries to automate many aspects of a specific production process.
There's a reason so many companies and manufacturers are adopting pneumatic automation solutions. These reasons can be boiled down to usability, safety, reliability and durability
A notable feature of many pneumatic systems is the simplicity of the design and level of human control. Many operate through an easy to use on-off control system as well. From automatic doors to industrial-sized factory machines, pneumatics has an undeniable presence in manufacturing.
Many pneumatic systems are used in industrial environments because of their intrinsic safety. As pneumatics derive their power from air (not electricity), they don't produce sparks that could pose potential safety risks in industries like mining or factory equipment production.
As air is an abundant resource, pneumatic systems are at very low risk of being without a power source. These systems are also useful for working in environments with high exposure to factors that would potentially damage other systems (such as radiation or extreme temperature).
A final benefit of pneumatic devices is their level of durability. When compared to electronically powered motors and systems, pneumatic applications are more durable and hard-wearing. This is another reason why pneumatic applications are seen in environmentally-intense industries.
Power-to-Weight Considerations
In many cases, pneumatic devices are able to produce more power than a similarly-sized electronic device. This power efficiency can make all the difference when you're working with smaller profit or production-time scales.
Pneumatic power efficiency is also important in applications where weight of machinery is a crucial consideration. If you're working with thin production margins, efficiency can mean everything. Ensure you're taking every step to maximize yours.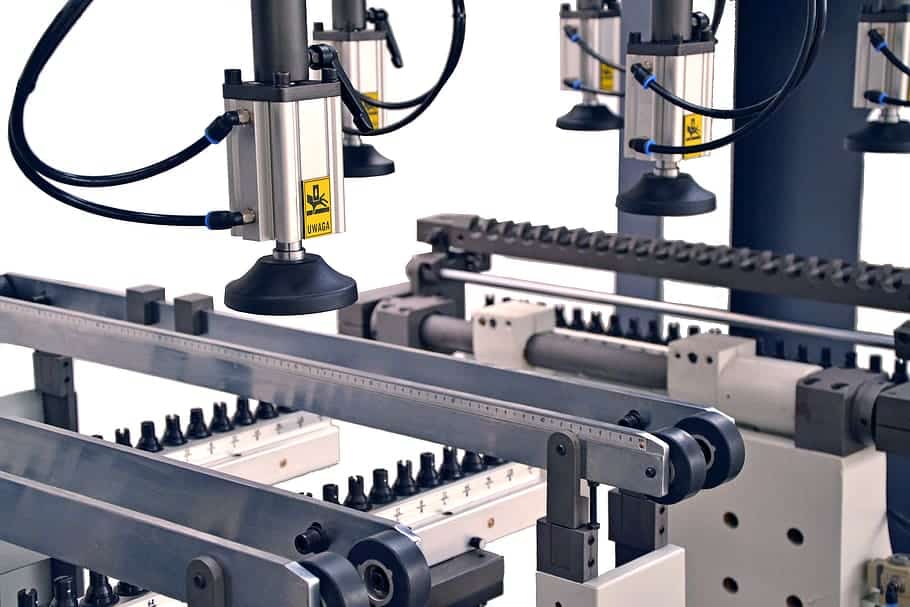 Cross has a proven history of designing, installing, and updating pneumatic solutions. We've worked with hundreds of businesses across dozens of industries to design the optimal pneumatic systems. Whether you're coming from agricultural or aerospace, Cross has a pneumatic solution to fit your production needs.
See how our automation team can help improve quality, increase efficiency, and reduce risk in your operation
Download our Pneumatics Line Card
Take a look at the full line of pneumatic products and solutions offered by Cross; including valves, cylinders and actuators, air preparation vacuum, and accessories from brands such as Numatics, Schunk, Clippard and others.