Emerson DeltaV Distributed Control System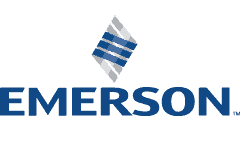 The Emerson DeltaV distributed control system (DCS) is an easy-to-use automation system that simplifies operational complexity and lowers project risk. The state-of-the-art suite of products and services increases plant performance with intelligent control that is easy to operate and maintain.
The DeltaV DCS adapts to meet your needs, scaling easily without adding complexity. The inherent integration of the DeltaV system extends to batch, advanced control, change management, engineering tools, diagnostics, and more.
For more information about Emerson products and to see how Cross Company can work with your team to integrate an Emerson product into your process, contact one of our process control experts!
Are you Interested in learning more about how you can work with Cross to implement an Emerson solution into your process? Contact one of our experts to start a conversation today.