Hughes Safety Showers put the safety of your workforce first by providing emergency safety showers, eye/face wash and decontamination equipment designed to operate across all industries regardless of location, climate or local hazards.
Emergency Polarized Tank Shower incorporating a 1200 liter tank to deliver a guaranteed flow of warm water for 15 minutes, even when the mains supply has been disrupted. An integral immersion heater, controlled by the dual safety thermostat, maintains the water in the insulated tank at a constant temperature.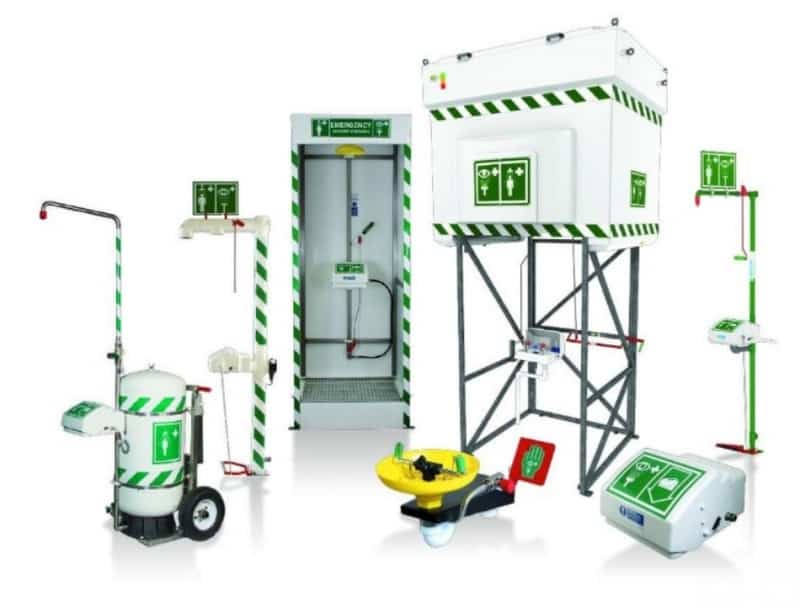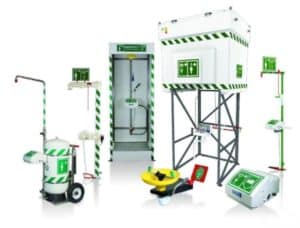 In addition, the Tank Shower is fitted with a double skinned GRP insulated cubicle and double-swing push open doors to give unimpeded access and provide protection from the elements while showering. Windows in the doors enable the casualty to be monitored whilst using the emergency safety equipment in case assistance is required.
Available with either Galvanized Mild Steel or Stainless Steel frames which are designed and built to be Earthquake-proof and conform to the California Building Code 1998 Chapter 16, Division 1.
This can also be provided with an optional space heater for air temperature control inside the booth.The cubicle is finished with yellow, white or green GRP outer casing, with self-adhesive pictogram 'Shower' and/or Eyewash' signs to ISO 3864-1 and green and white safety stripes.
Are you interested in learning more about how Cross company can help your operation? Contact us today to discuss your application with a Cross team member.
See how our process solutions team can help improve quality, increase efficiency, and reduce risk