Paul Carter | October 15th, 2015
Three Safety Functions in This One Device
Phoenix Contact is a valued supplier-partner with Cross Company's Automation Group. "Top 10 Ways to Improve Your Industrial Applications with Phoenix Contact" is their publication. We will publish them in a 10 part Blog Series with commentary from Cross Company's Paul Carter:
Phoenix Contact's PSR-MXF multifunctional safety relay is the newest addition to the PSR safety relay line. This relay can help builders of small and medium sized machines reduce cost and save space. The PSR-MXF accepts up to three dual-channel safety sensors: two local, independent sensor circuits, as well as an overriding safety circuit useful for simultaneous shutdown. With this safety circuit, one safety relay can do a job that would otherwise require three safety relays or a configurable safety relay. The PSR-MXF closes the gap between two traditional types of safety solutions. For example, some engineers achieve emergency shutdown by wiring several safety sensors in-series into a single relay. Though this design is inexpensive and simple, it results in a loss of diagnostic capabilities and can mask critical safety faults in the system. A more comprehensive solution is to individually wire sensors to relays or to use configurable safety systems; however, conventional safety relays are often expensive, and configurable systems are often over-dimensioned. With the PSR-MXF, engineers achieve the advanced safety capabilities at a competitive price point.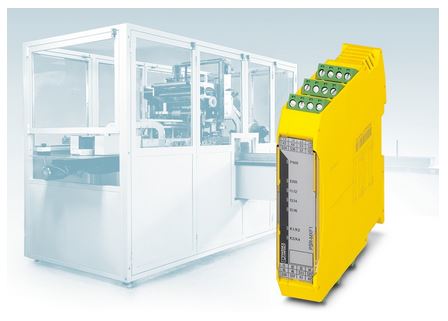 Product highlights:
Three safety functions at a fraction of the price
Three safety inputs (two independent switch-off paths, one overriding circuit)
Four enabled current paths, two alarm contacts
Two confirmation current paths (independent resets)
Easy setup of safety functions – no cross wiring or programming required
Four versions with different functionalities
Wide application range reduces part numbers
Push-in terminals save installation time
Small size reduces required space in panels
Available with conventional screw-connection or convenient push-in connection technology
Application Spotlight: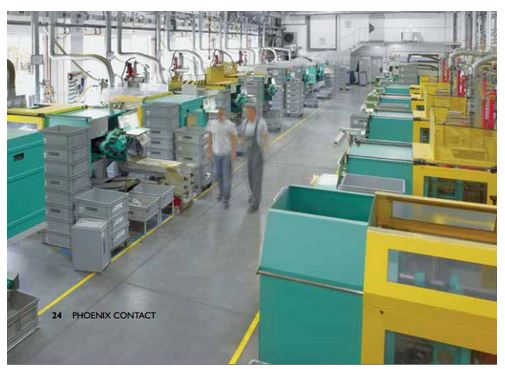 Injection-molding machines are ideal for the PSR-MXF multifunction safety relay. Typical injection molding machines have an overriding e-stop and two guard doors controlling their safety. Connecting these sensors to achieve the highest levels of safety normally requires three separate safety relays or the use of a configurable safety relay. While both options can achieve PLe/SIL3 ratings, the price can start around $800. In this competitive environment, both solutions could price an OEM out of the market. Obstacles like these can force manufacturers to choose between cost and levels of safety. To stay within their desired overall machine cost, OEMs often daisy-chain safety sensors (which prevents the highest levels of safety using a standard sensor) or improperly use wiring of safety relays (using two single-channel inputs in the dual-channel input of a safety relay.) The PSR-MXF keeps costs low (price starting at $375) by allowing all three safety sensors to be connected in a single relay with the highest safety levels. This high-quality machine now yields the highest levels of safety, while staying competitively priced. Added benefits in this situation are simplified wiring versus a three-relay solution and no programming required. Engineering time (software configuration) and wiring time on the units are both minimized.
FAQs
Can I switch the two independent switch-off paths to override mode?
No. There is only one override channel; the other two channels will always switch independent of each other.
Is T-bus expansion of relay contacts available for the PSR-MXF?
No. All expansion relays need to be wired through the provided NO contacts.
Are the reset paths independent?
Yes. Each input has its own reset input. These can be wired for automatic or manual reset.
What are your requirements for a safety relay?
With a full family of safety relay solutions, let us assist with your application.