Paul Carter | September 28th, 2015
Improvements & Innovations on this Basic Wiring Technology
Phoenix Contact is a valued supplier-partner with Cross Company's Automation Group. "Top 10 Ways to Improve Your Industrial Applications with Phoenix Contact" is their publication. We will publish them in a 10 part Blog Series with commentary from Cross Company's Paul Carter:
In the last several blogs, we have been focusing on Push-In (PT) wiring technology. In this blog, the discussion will be related to the old stand-by screw connection wiring technology, called UT. As old as this basic wiring technology may be, there has been continued innovation and technology advancements to improve on the basic screw connection terminal block.
The UT screw-connection terminal blocks meet many industry standards and support a wide range of applications. They impress with maintenance-free connections and offer maximum flexibility with multi-conductor functionality. Conductors with or without ferrules can be used with UT terminal blocks. A patented screw-locking technique, known as the Reakdyn® principle, prevents screw backout and eliminates the need to re-torque screws after field termination. Conductor cross sections up to 240 mm2 have gas-tight connections with long term stability due to a high contact force.
Product highlights include:
Compact design for space savings
Dual-bridge channel for signal potential distribution
Large cable-entry funnel supports conductors with or without ferrules
Multi-conductor connection for maximum flexibility and wiring density
Disconnect, double-level and Combi-pluggable connectors combine with UT terminal blocks to provide superior modularity for any control wiring application
Pluggable components and test adapters for greater functionality
Optimal guidance of screwdriver through closed screw shafts
For some additional advantages with the UT terminals, watch this video:
Application Spotlight:
A key aspect within the process industry is construction and maintenance of high-pressure pipelines used to transport crude and refined petroleum fuels, such as oil, natural gas, and biofuels. Pipelines conveying flammable or explosive material pose special safety concerns that extend throughout the entire project. The UT series of screw-clamp connection terminal blocks from Phoenix Contact is ideal for controlling signals in support of these critical applications. Designed with corrosion-resistant metal components, maintenance-free operation, and approvals from leading industry quality standards, the UT series is in a class by itself and perfect for process.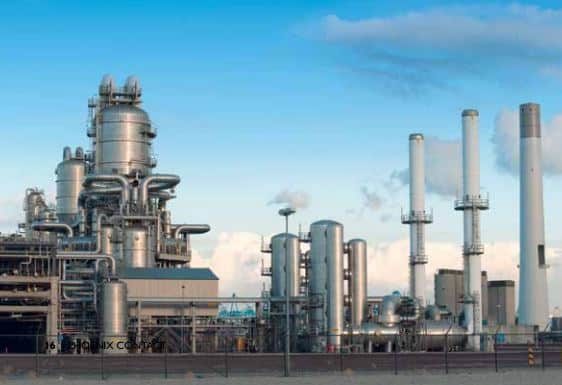 FAQs
Are UT terminal blocks touch-safe?
Yes. There is no direct contact of live parts. The plastic housing ensures complete touch proof termination and prevents any deformation of the contacts.
Is a special tool required to terminate wires?
No. Standard flathead screwdrivers are used with UT products. The block design does not require special tooling for termination.
What standards and certifications apply to UT terminal blocks?
UT terminal blocks are manufactured under a process-oriented, integrated system based on international standards (DIN EN ISO 9001 and 1-4001) to ensure critical EU directives, as well as product performance requirements for IEC, UL, cUL, CSA, Ex, and many other universally recognized standards.