Omron LD Series Mobile Robots

The Omron LD Mobile Robot is a self navigating Autonomous Mobile Robot (AMR) designed for dynamically moving material in challenging environments. 
Unlike traditional autonomously guided vehicles (AGVs), Omron Mobile Robot requires no facility modifications, such as floor magnets or navigational beacons, saving users deployment costs.
With a full lineup of options in the LD series, Omron has a mobile robot for a range of applications. As a distributor for Omron in our territories, Cross company offers the full line of Omron LD mobile robots. Learn more about the Omron LD mobile robot series and contact a Cross team memeber today to see if an Omron product is right for your operation.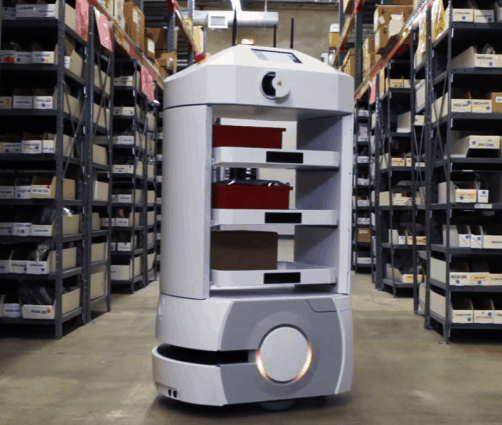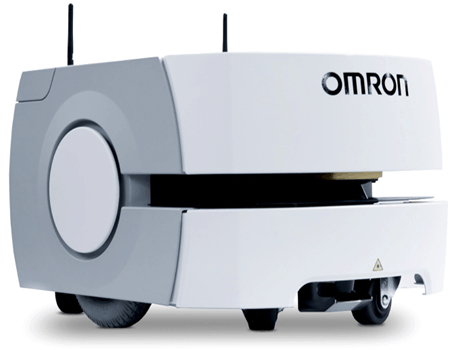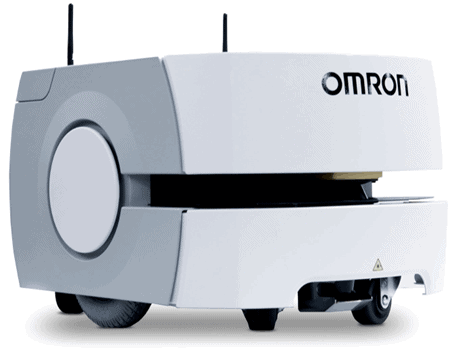 Integrated, Intelligent, and Interactive
Omron LD series robots are compatible with other OMRON robots, mobile robot fleets and MES systems. In addition, they can optimize routing to changing conditions and work safely with people using an intuitive setup.
Fully autonomous and intelligent, Omron mobile robots are able to increase throughput, reduce machine dwell time, eliminate errors, improve material traceability, and allow employees to focus on tasks that require complex human skills. 
Contact a Cross team member today to see which Omron product is right for your operation
OMRON mobile robots are easy to get up and running, requiring no construction such as the installation of magnets, and minimal programming. In addition, our software integrates with your other systems so you can get the solution up and running in minimal time. Here are some of the top reasons installation is so simple: 
No construction required
Easy integration with MES, ERP, and WMS
Enhanced security to comply with IT systems
Autonomous navigation doesn't require preset routes, magnets, or beacons
Automatic software updates across fleet while maintaining continuous work flow
OMRON's mobile solutions are extremely versatile and can be adapted to perform a wide variety of tasks and applications. With payloads ranging from 60kg to 250kg available in multiple form factors and protection ratings, LD series mobile robots are perfectly suited for most small to midrange material transport applications.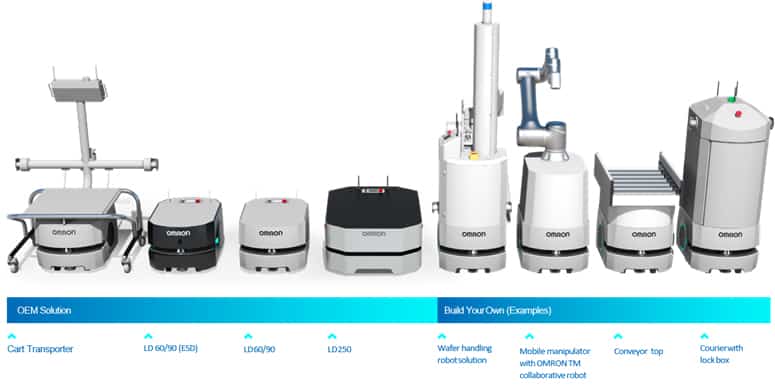 Cross Company automation experts help our customers implement Omron mobile robots into a range of applications every day. Start a conversation with our team to find the perfect solution for your operation.