Rock Able | May 5th, 2014
In the most recent issue of Diesel Progress, Publisher Mike Osenga said in his editorial, "Three 'T' words dominated ConExpo – Con/Agg and IFPE…Technology. Telematics. Tier (as in Tier 4 diesel emissions final)." I believe there are three challenges to becoming Tier 4 compliant, but also that the transition provides an unmissable business opportunity!
Turning to Tier 4: 3 Challenges
Most of the large OEM's have done the hard work of integrating Tier 4 final into their machines.  The smaller OEM's have been able to delay their adoption by the use of credits, which are running out. So, they are now faced with integrating Tier 4 diesel emissions technology into their machines.  There are three big challenges that they face in this mandatory initiative.
#1: Rising Costs
Tier 4 engines, and all of their associated technology, cost the manufacturers and, ultimately, the OEM's a lot of money. The price of your machine and your competition's machine is going up; there is no escaping it. Now is the time to plan to adjust your prices and to think about how you can add additional value to your machine! You can do this by leveraging Tier 4 emissions technology.
#2: Increasing Engine Package Size
The total engine packages now take up considerably more real estate due to increased cooler size, as well as the DEF (diesel emissions fluid) and SCR (selective catalytic reduction)systems required to meet emissions standards.  Some of these packages are really big and most will necessitate that the machine be completely redesigned.
In addition, mounting the ancillary systems run by the engine (like hydraulics, alternators, fans, etc.) may also have to be reconsidered. These challenges will call for innovative solutions.  For example, it may no longer be feasible or efficient to just use an engine driven fan. You may have to consider a hydraulically driven fan, just due to packaging and energy considerations.
#3: Electronic

Most engine distributors and OEM's do not have the technical expertise in house to develop custom graphic interfaces with the J1939 and CAN electronics of today's diesels. Many companies can supply "canned" monitoring systems, but if you are going to have to incorporate electronic controls, you may as well take full advantage of this redesign opportunity. Use it to simplify your wiring, reduce build time, and improve your machine's controllability and performance.
Double Down and Implement Telematics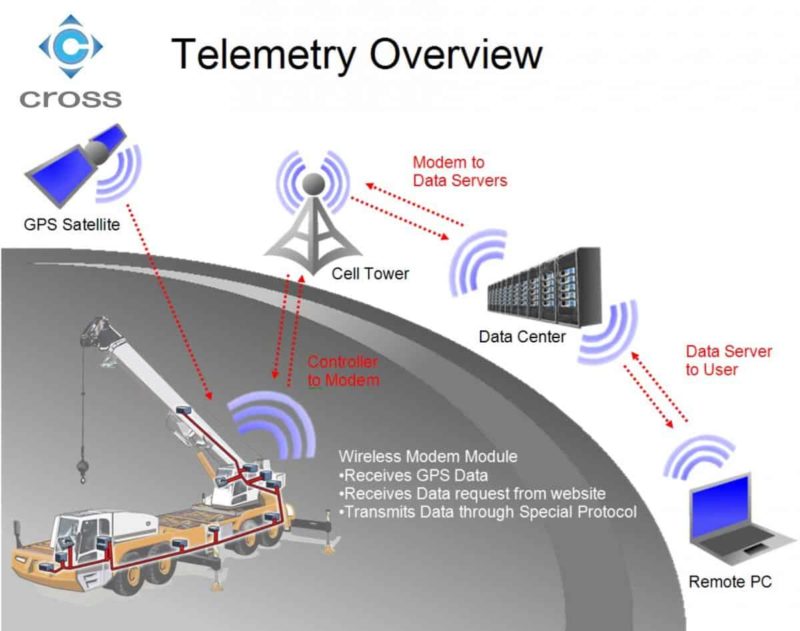 Telematics is the use of Global Positioning Systems (GPS) and telecommunications technology to help provide both control and information about your machines. For example, GPS can be used to help manage the machine's movements, or it can be used to report information on how a particular machine is performing, where it is located, how many hours it operates, etc. This can create a tool that your end customer can use to manage equipment using nothing more than a smartphone or tablet.
Since you must incorporate Tier 4 diesel emissions technology for your machines, you should consider leveraging the associated technology to make your machine better than it could ever have been before. The possibilities are many. You just need to decide what your customer needs and wants.
The professionals at Cross Company can help you develop truly innovative solutions for your machines. For six decades, we have been the hydraulics technology resource in the Southeast. Today, we also have three full time controls engineers and programmers who can design custom HMI's for your machine, incorporate custom graphics specifically designed for your machine, program the logic controller to suit your machine's exact needs, and incorporate other technologies like cameras, telematics, sensors, position feedback and more. 
Our unique understanding of these three essential technologies (Tier 4 diesel emissions, hydraulics, and controls) allows us to work with your engineering department and your customers to develop a machine that is easy and intuitive to use, safer, more efficient, more reliable, more precise, and more productive. 
To speak to a controls specialist to discuss your Tier 4 technology challenges, send us an email us or give us a call at 336-856-6000.