The temperature of liquid media in piping can be critical to a plant's operation. In the winter months freeze protection becomes essential, particularly in lines with little or no flow. Throughout the year media temperatures may need to be maintained as they are stored or travel throughout the plant. While insulation and jacketing may help, heat trace technologies are often the best solution.
What is Heat Trace?
Heat trace is an electrical system used to maintain or raise the temperature of pipes and vessels. The electric heating is achieved by utilizing a resistant element that is run alongside the piping or vessel. Current heat trace technology utilizes a self-regulating polymer that controls the wattage of the element. When the ambient temperature drops, the polymer creates conductive pathways that allow current to flow and heat to be produced. When the ambient temperature increases, the conductive pathways begin to separate, allowing less current to pass.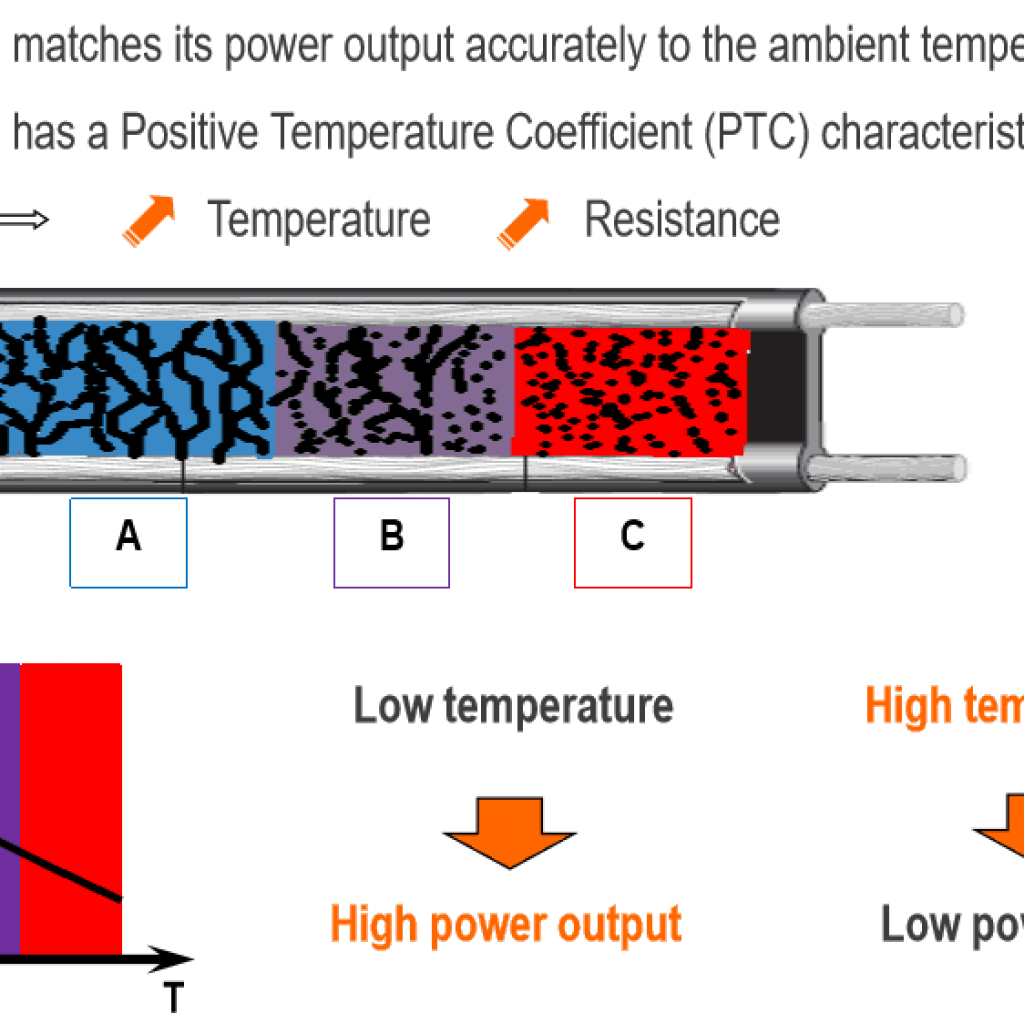 Required Heat Trace Calculations
Heat trace cables need to be properly sized for each application. Cables are available in various wattage outputs, voltages, and jacket materials. The cables are typically designed to run alongside the piping, 1 foot of cable per 1 foot of pipe. Valves, flanges, and other components with greater mass become heat sinks and require additional cable to ensure compensation for additional heat loss. Heat loss calculations factor in the insulation thickness and conductivity, the difference in ambient and pipe temperature, and the overall surface area. While these calculations can be done by hand, most manufacturers use sophisticated computer software that easily handles the calculations for them.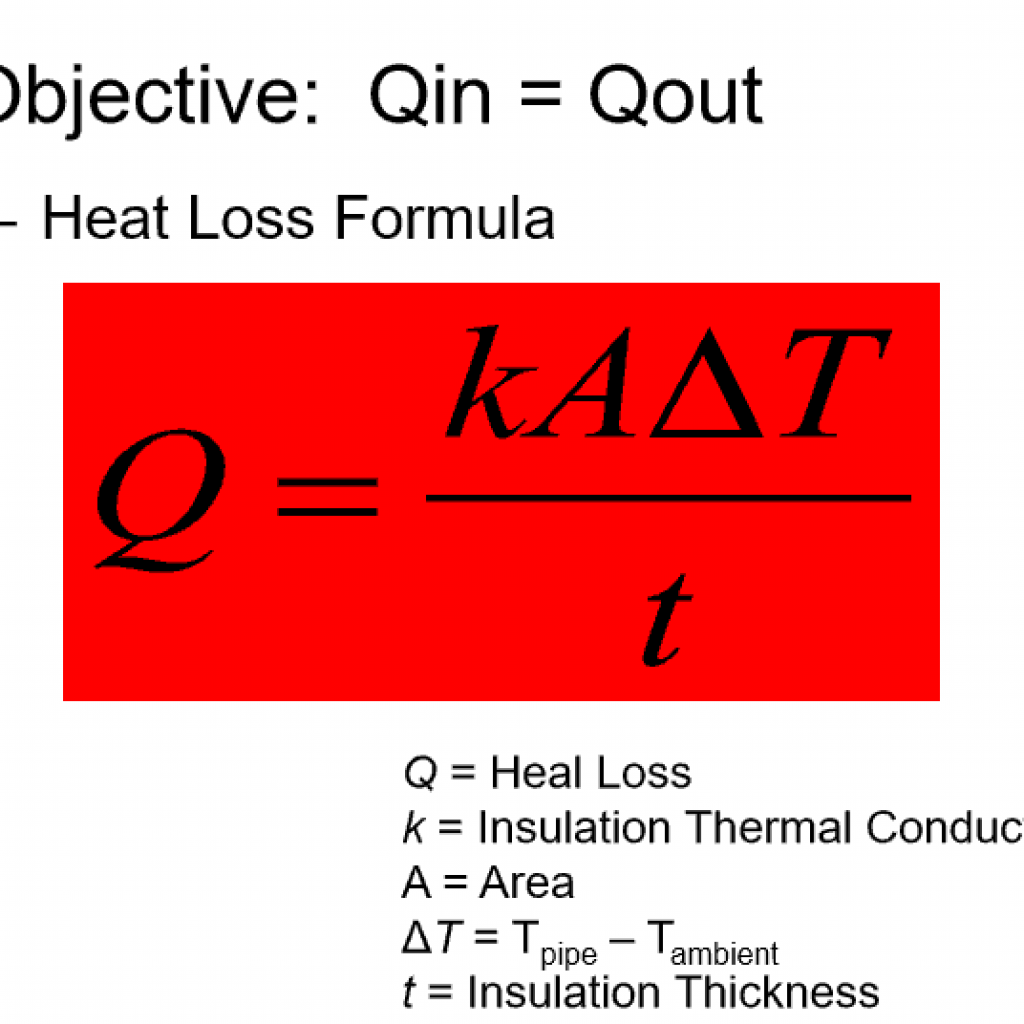 Types of Heat Trace Cables
Once sized, the proper heat trace cables are selected with the desired wattage outputs and jacketing for the application. For lower temperatures, a highly flexible cable that appears similar to residential 12-2 wiring is used. These lower temperature cables (PSB and HSB) are capable of reaching maximum temperatures of 392F. For higher temperatures, most manufacturers offer a Mineral Insulated (MI) Cable that can exceed 1200F. The MI cable is made to order and cannot be cut-to-length in the field.
Bartec, the premier heat trace manufacturer in Europe who is now entering the US market, also offers a medium temperature AHT cable that is capable of reaching 797F. This AHT cable is cut-to-length in the field and offers a flexible aluminum jacketed design. In addition to the cables, these systems allow for customized solutions that incorporate junction boxes, thermostats, temperature controllers, light indicators, and insulation.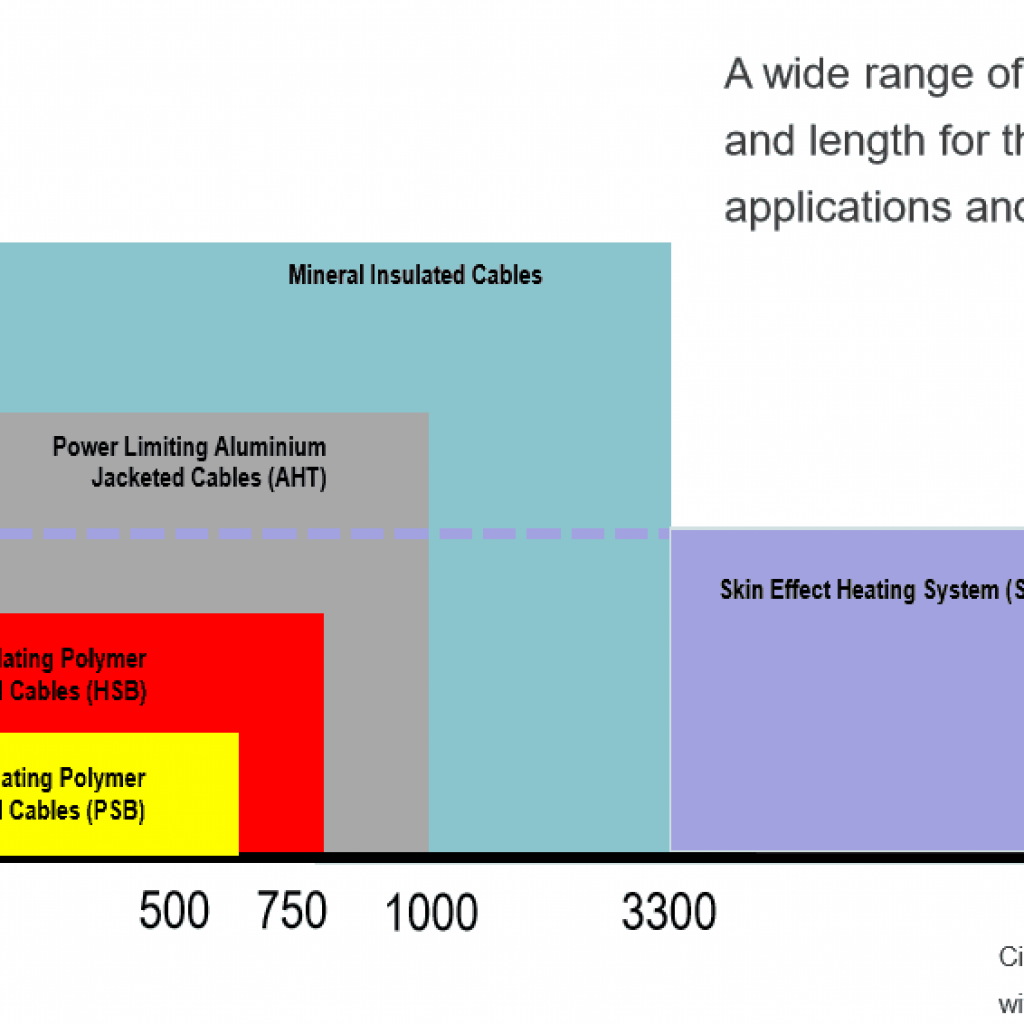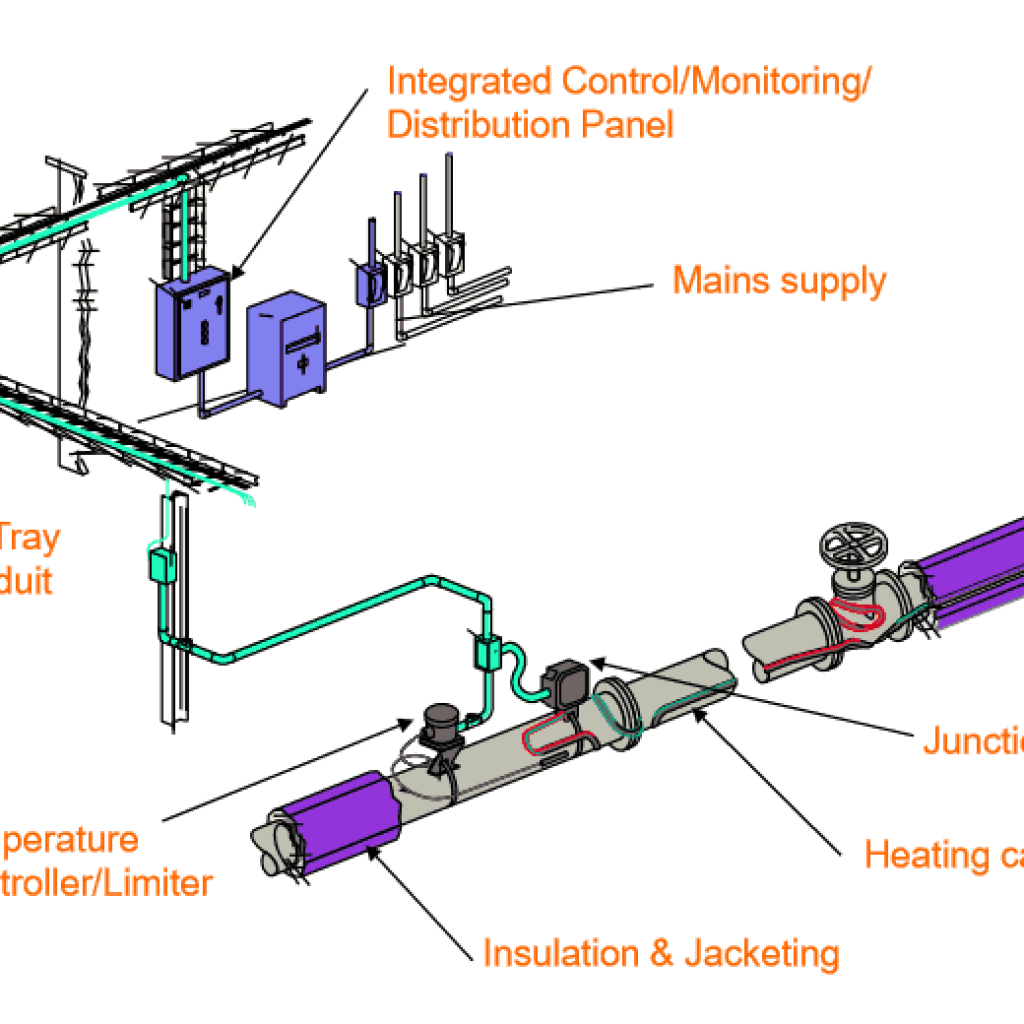 While most heat trace packages are applied to existing piping, pre-traced tubing bundles are also available. Parker utilizes the Bartec heat trace elements in their made-to-order heat traced tubing bundles. They offer heated bundles for high and low temperatures with several insulation and jacketing materials available. They also offer heated analyzer bundles and steam purge bundles. These highly engineered solutions are able to maintain temperatures in critical lines with high accuracy.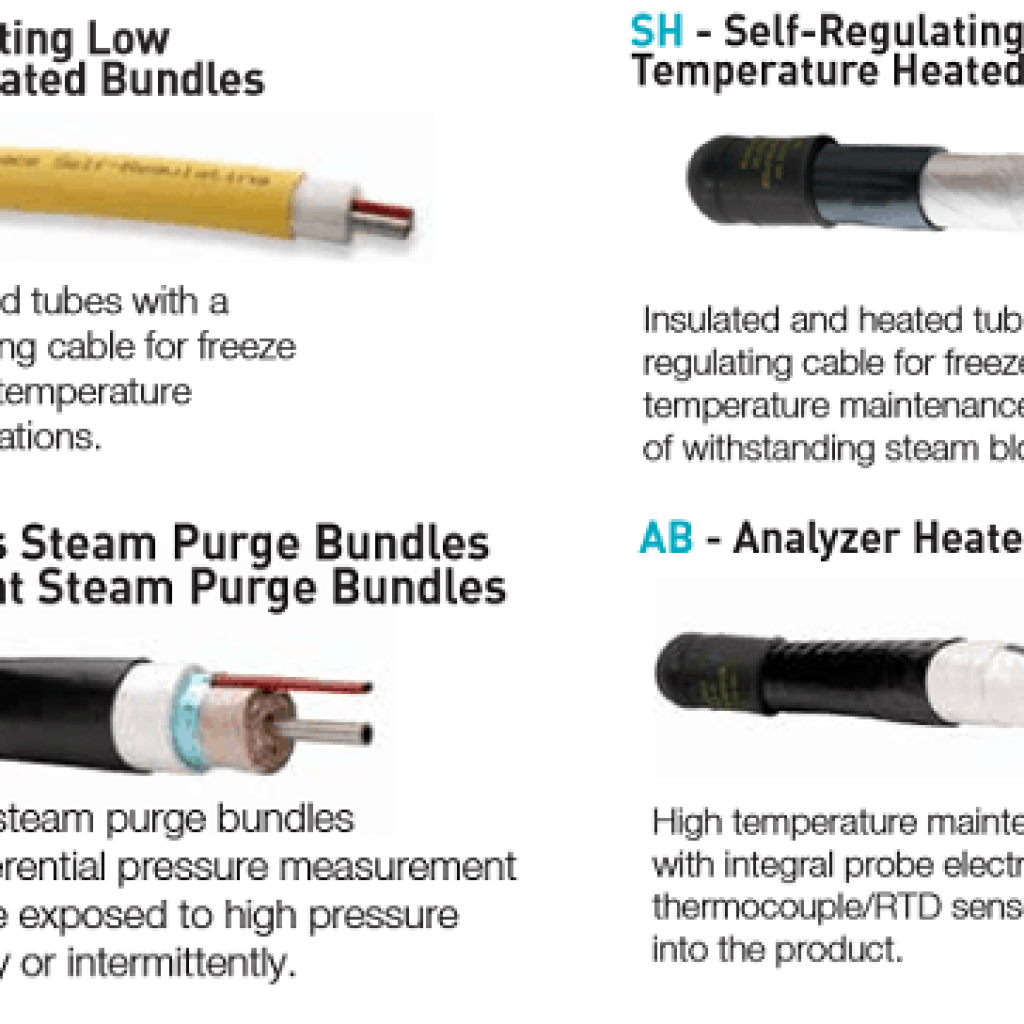 Next Steps
If you are considering heat trace or multi-tube bundles for your process, I would be glad to help. To better serve you, gather as much process information as possible including, operating temperatures, ambient temperatures, process media, piping length, insulation type, and design requirements. Feel free to contact me or any another specialist at Cross Company Instrumentation. We can discuss your application and provide details on the specific products that would fit your process. Cross Company is full line instrumentation solutions provider that represents the Bartec heat trace product line and the Parker Parflex Multitube line.