Advantech is a Valued Supplier Partner with Cross Company | Automation Group
Much More than Just Fanless Box PCs
Domain Certification – Rich I/O Expansion – Fanless and Cableless – Robust Design – Remote Management
Advantech UNO-1000 Series

DIN-rail Automation Computers for Control Cabinets
Din-rail Automation Computers for Control Cabinets
Advantech's UNO-1000 Series are compact and DIN-rail mounted fanless industrial automation computers. They feature a RISC-based processor with a wide operating temperature range (up to 75 degrees C) and are suitable as communication controllers in protocol converter applications and in mission-critical environments.
Advantech UNO-2000 Series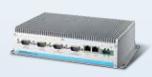 Compact Automation Computers
Scalable, Low Power Consuming Platforms to Deliver High-Performance Computing and Communications
Advantech's UNO-2000/2100 Series are fanless wall mounted industrial automation computers with dual sided rich I/Os.  They feature a complete range of computing power for a wide array of applications.  Different expansion capabilities such as PC/104+ and Mini PCIe slots also allow users to add third party I/O modules.
Advantech UNO-3000 Series

Wallmount Automation Computers with PCI/PCIe Expansion
Front Accessible, High-Performance Platforms for Machine Automation Applications

Advantech's UNO-3000 Series are fanless wallmounted front access industrial automation computers with PCI/PCIe expansion.  They featurea wide range of computing power from Intel Atom N270 to Intel Core i7 2655LE processors. Their PCI/PCIe expansion capability allows users to add third party I/O modules for a variety of applications.
Advantech UNO-3200 Series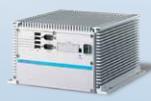 High-Performance Automation Computers with PCI/PCIe Expansion
Powerful and Reliable Computing Engines for Critical and Demanding Applications
Advantech's UNO-3200 Series are designed to provide computing power and high-speed I/O expansion for demanding applications such as machine controllers with vision & 3D, embedded servers, etc.  UNO-3200 Series offer Intel Core 2 Duo computing and DVI to handle vision processing and graphic display.
Advantech UNO-4600 Series
Substation Automation Computers
Rackmount IEC 61850-3/IEEE 1613 Compliant Platforms with Substation Domain I/O Support
Advantech's UNO-4600 Series are designed to work in the substation environment.  The isolated I/O lines and isolated power circuitry enhance the anti-interference features. IRIG-B time-sync protocol and fiber optical LAN optional modules also provide the professional domain I/Os for substation applications.