Schunk EGH Collaborative Gripper
The Schunk EGH is a flexible gripper built for moving small to medium sized work pieces in applications such as pick and place, part assembly, and machine tending. With plug and play capability paired with a range of components, the EGH is an ideal choice for teams that are new to automation as well as teams that are looking for simplicity and quick implementation.
Built with an adapter plate developed specifically for Universal Robots equipment, this is a choice gripper for cobots in the UR series. The Co-act starter kit, available from Cross, includes a USB which plugs into the UR pendant, allowing for setup in as little as 30 minutes.
As distributors for both Schunk, and Universal Robots, our experts have experience working with top of the line gripping and clamping systems and can work with your team to implement the EGH into your operation.  Take a look at some of the key benefits and other resources available for the EGH and request a demonstration or a quote today!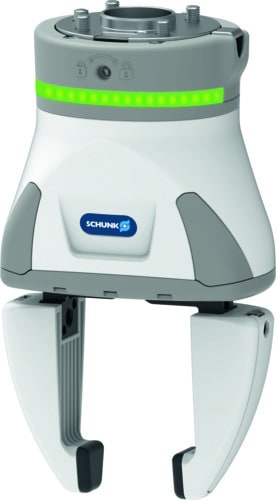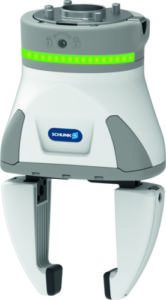 Long and freely programmable stroke for flexible workpiece handling
Plug & Work for a quick and simple start of production
Integrated status display For a visual indicator of the application state
Control via IO-Link enables the prepositioning of the gripper finger and the evaluation of the gripper condition
Gripping movement with parallel kinematics for constant gripping force over the entire stroke
Easily accessible assembly quick-release fastener for quick and easy attachment of the gripper to the robot
Optionally attachable flexible fingers for increased flexibility and the gripper's range of application
Built for Universal Robots

The EGH was designed to work seamlessly with the UR series for Cobots. As distributors for both Schunk and Universal Robots, Cross can offer an entire setup so your team can with with a single source for your entire project. Take a look at the UR Cobot series available from Cross.
See how our automation team can help improve quality, increase efficiency, and reduce risk in your operation