Cross offers a wide variety of vessel weighing solutions such as tank and vessel load cells, which are the ideal solution for weighing tanks, hoppers, and bins. Weighing is a dependable, highly accurate method for measuring the contents of vessels, whether they contain liquids, powders, solids, or gases.
Our broad offering of weigh modules and load cells from brands such as Rice Lake, Avery Weigh-Tronix, and Sartorius allow us to provide the ideal product for a variety of applications. These may include blending, batching, or managing inventory. Features of vessel weighing tank load cells available from Cross:
Solutions available for both indoor and outdoor use
Complete mounting kits available for seamless installation
Specialized coatings, stainless steel, and hermetically sealed options available for harsh
environments
Intrinsically safe, explosion proof models available
Low profile options for maximized space
Self-checking and self-centering models
Overload and uplift protection available
Limited warranty options available for some models
Accurate Vessel Weighing and Metrology Equipment
At Cross Precision Measurement, we want all of our customers and manufacturing partners to have the best scale equipment available for their operation. We understand that when an operation uses scales and scale equipment regularly, it's absolutely critical that they read accurately, be repairable if need be, and fit into your production process. Scale equipment that doesn't meet those criteria can cause major problems down that line. And that's something we want to help you avoid.
Scales and scale equipment are widely used across the industrial and commercial world. From large manufacturing operations to medical laboratories to local workshops, scales are some of the most widely used industrial equipment out there. Which is why it's so important that you have scales and scale equipment that you can trust. And why it's necessary to work with a scale product and calibration company that can provide you with the equipment and services you need to succeed.
We can help optimize your production process by providing
Vessel Weighing and Calibration Services
When scales are used repeatedly, eventually accuracy will begin to decline. And if those scales are measuring something critical to your production process, that can be a major problem for your operation. That's why in addition to online scale equipment we also provide calibration services. These can be performed on the equipment before it gets to you or on-site at your facility. That way you can trust that your scale equipment is working the way you need it to.
When you partner with Cross for your vessel weighing system or other scale equipment, you can trust that you're getting quality equipment from industry-leading brands that's expertly calibrated to your exact needs. That's one of the main reasons so many industrial operations choose Cross Precision Measurement as their single-source calibration and scale equipment provider. It's hard to beat NIST traceable, ISO accredited metrology equipment calibration procedures combined with world-class customer service and quick turnaround times.
Interested in calibration services? Take a look at the ISO 17025 industrial weight and scale calibration services offered by Cross or contact one of our calibration experts today to learn more.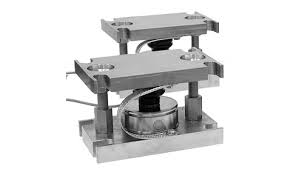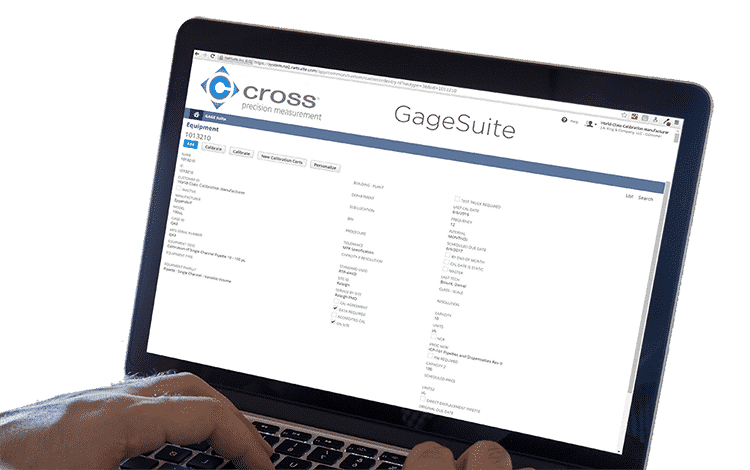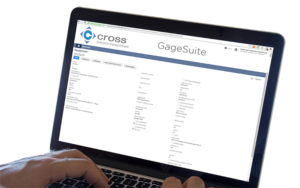 See why customers love GageSuite, our award winning cloud based calibration management system.
Why Cross Vessel Weighing?
Whether it's vessel weighing solutions or CMMs, we always work to provide our customers with the dimensional metrology equipment they need for their production processes. And if required, we can also devise custom solutions to meet the needs of unique operations.
In an increasingly competitive manufacturing environment, it always pays off to find ways to optimize your process. Even a small amount of increased throughput or extra productivity can mean the difference between you and one of your top competitors. That's why working with Cross is seen as a competitive advantage to many in the industrial world.
Between our products, calibration services, inspection services, and custom solutions, Cross Precision Measurement is a single-source precision measurement equipment and service provider to many in the industrial world. And we can provide those same world-class services and industry-leading products to your operation, too.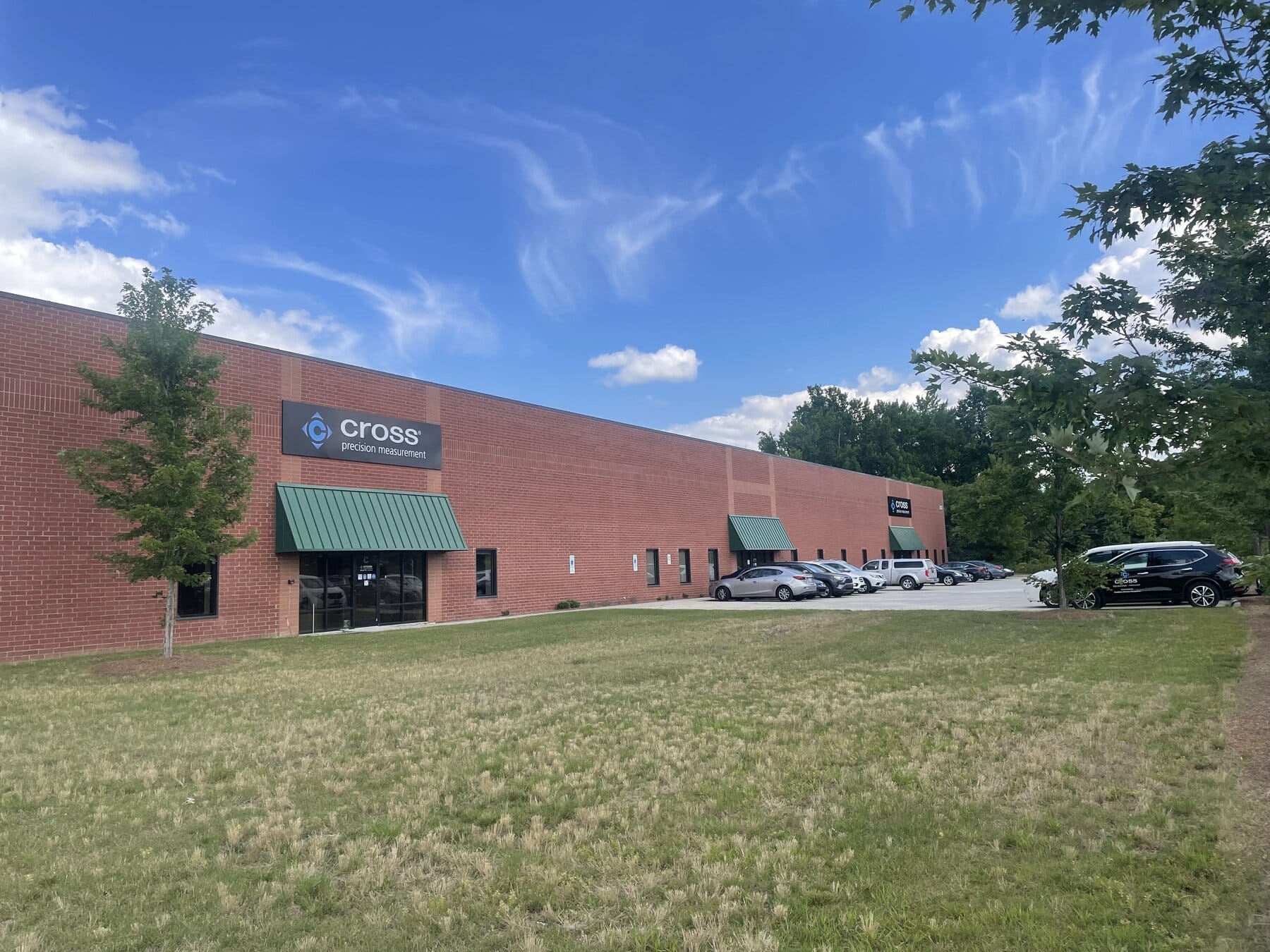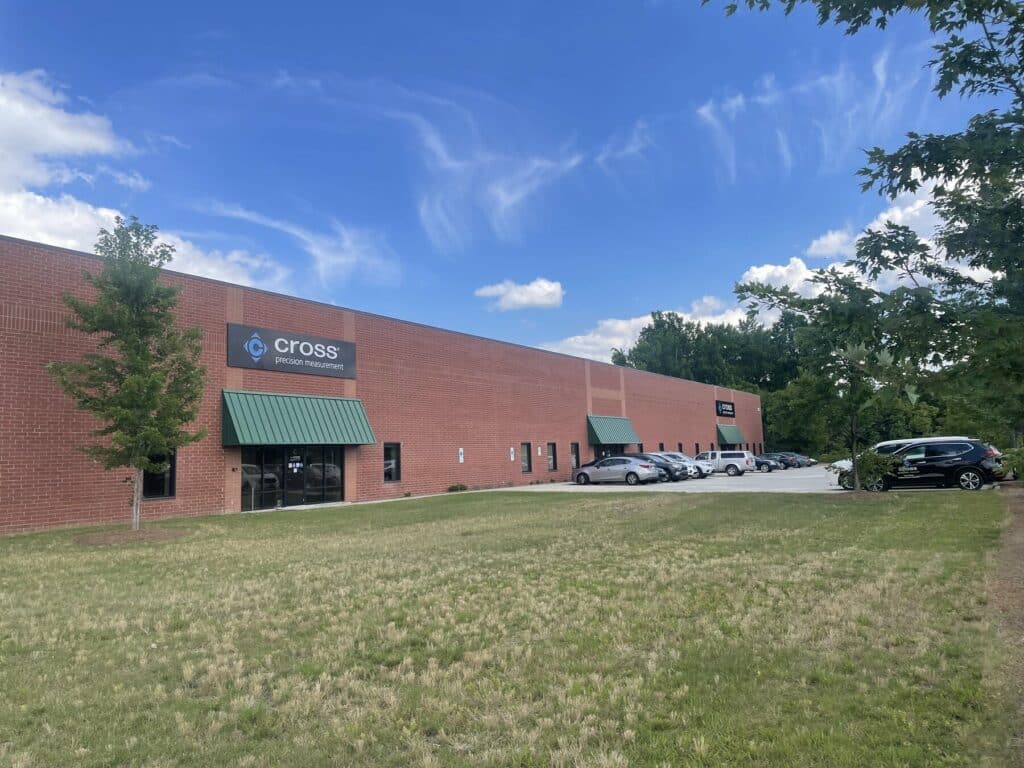 See how our precision measurement team can help improve quality, increase efficiency, and reduce risk.