Hose Fitting Conversion Adapter Guide
When working with equipment manufactured in different parts of the world, one of the most important factors to take into consideration is the system measurement in the place of origin. With items equipped for hydraulics or pneumatics, hose and fitting connectors can come in a variety of thread configurations such as metric or British type threads.
Fittings that come standard from those original equipment manufacturers are not always readily available in the configurations needed to make repairs. This can cause several problems such as costly downtime, severe leaks, or safety issues. Leaks, and in turn safety issues, can be caused by installing components with mismatched threads. Sometimes referred to as cross-threading, this can cause irreversible damage to both ends of a connection.
Conversion adapters are an excellent way to achieve a proper connection without needing to request replacements from the OEM. Offered in a variety of types, thread configurations, and combinations, the following guide will give a brief overview into the most common adapters.
Straight Conversion Adapters
90 Degree Conversion Adapters
Common Adapter Conversions
British to SAE
Metric to SAE
Japanese to JIC
British to JIC
British to O-Ring Flat Face
Metric to NPTF
British to NPTF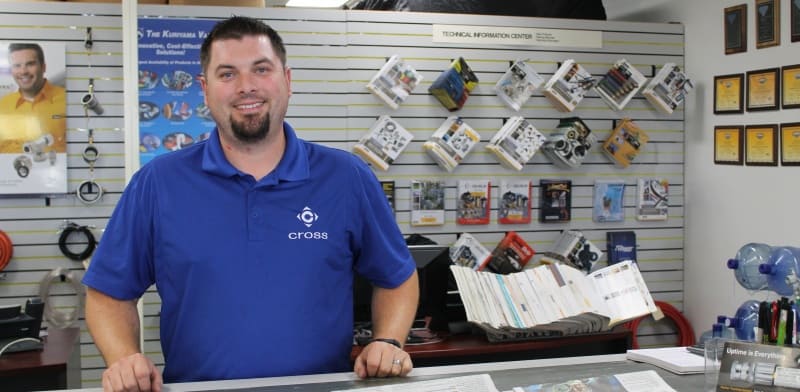 Here at Cross Hose & Fittings, you will find a wide variety of Parker Hannifin fittings which are compatible with a range of thread types. With our knowledgeable certified technicians, you can rest assured your conversion adapter from Cross is the best option for your equipment. 
See how our hose and fittings team can help improve quality, increase efficiency, and reduce risk