Application Note: Siemens PCS 7 Combustion Controls of new boiler at Paper Mill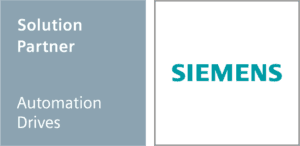 Project overview:
Cross Company implements PCS 7 combustion controls of new boiler to meet modernization and production demands at paper mill.
Customer Requirements:
New boiler for steam to meet modernization and production demands
Integrate new boiler solution with existing plant infrastructure
Minimize plant production impact for the production addition
Implementation:
PCS 7 combustion control system with dedicated controller
Trending and historian data deployed in PCS 7 Microsoft SQL components
Alarm management tools of PCS 7 to run process
Integrated competitive BMS system to PCS 7 combustion controls
Commissioning, training and start up support
Customer Benefits:
Meet production demand with reporting capabilities
Improved alarm management tools increases safety
Improved production trending and data historian aids quality insurance and environmental compliance.
Learn more about process control solutions from Siemens. Cross Company is proud to be a Siemens Solution Partner throughout several states in the Southeast U.S. Learn more about how a solution from Siemens can help improve your process, reach out and talk with one of our experts today!
See how our process solutions team can help improve quality, increase efficiency, and reduce risk.
Browse our Latest Case Studies and Application Notes
Cross Company Helps Automotive Paint & Coatings Manufacturer With Process Equipment For New Plant