OSHA Regulation for Silica Dust Suppression
Silica, a mineral found in stone, sand, and soil can cause serious health issues when inhaled. Using equipment such as a saw or jackhammer to cut or break up brick and mortar, causes silica particles to become airborne which creates a hazardous environment. Workers who inhale these silica particles are at increased risk of lung cancer, chronic obstructive pulmonary disease (COPD), and Silicosis.
As it's used in common building materials such as brick and mortar, in 2017 OSHA announced a new regulation for controlling silica dust for the construction industry. This regulation went into effect in June 2016.  General industry/maritime and hydraulic fracturing industries, are required to comply by June 2018, and June 2021, respectively.
Solutions for Silica Dust Suppression
To aid in controlling dust exposure, OSHA recommends using a wet method such as manual spraying with a helper, or a water spray system.
Manual Spraying With Helper
Using a garden hose with a nozzle attached, a worker manually sprays the work area while another construction worker operates a jackhammer. This method, while effective, is expensive, cumbersome, and inefficient as it requires at least a two person crew to operate a jackhammer or saw.
Water Spray System
A better option for dust control is a water-spray system for each jackhammer in your crew. As it eliminates the need for an additional worker, this method is much more efficient than the manual spraying method. Since water spray systems aren't typically available on original equipment, a retrofit system is generally required.
Retrofit Kits for Jackhammer Dust Control
As a water spray system is the best option for dust control, it's usually necessary attach a retrofitted system to your equipment. There are plans available that detail how to build a retrofit kit to attach directly to a jackhammer, however these kits may be made from consumer-grade materials which may not hold up well during heavy and repeated use on an industrial construction site. They will wear down quickly, becoming ineffective at their sole job – protecting you and your crew from silica dust exposure.
Benefits of Industrial Grade Retrofit Kits
By far the safest and most effective option is to use an industrial-grade retrofit kit made specifically for this task. Parker developed the 7084 Twinhammer series air/water jackhammer hose assemblies specifically for this new OSHA standard. The Twinhammer series features a twin hose that combines a ¾" air compressor hose along with a ⅜" water hose that is chemically bonded together, giving you a pre-packaged assembly to attach directly to your jackhammer. The kit includes one Twinhammer hose assembly, adapters, spray nozzle, ¼ turn ball valve, and even the velcro straps that attach the assembly to the jackhammer.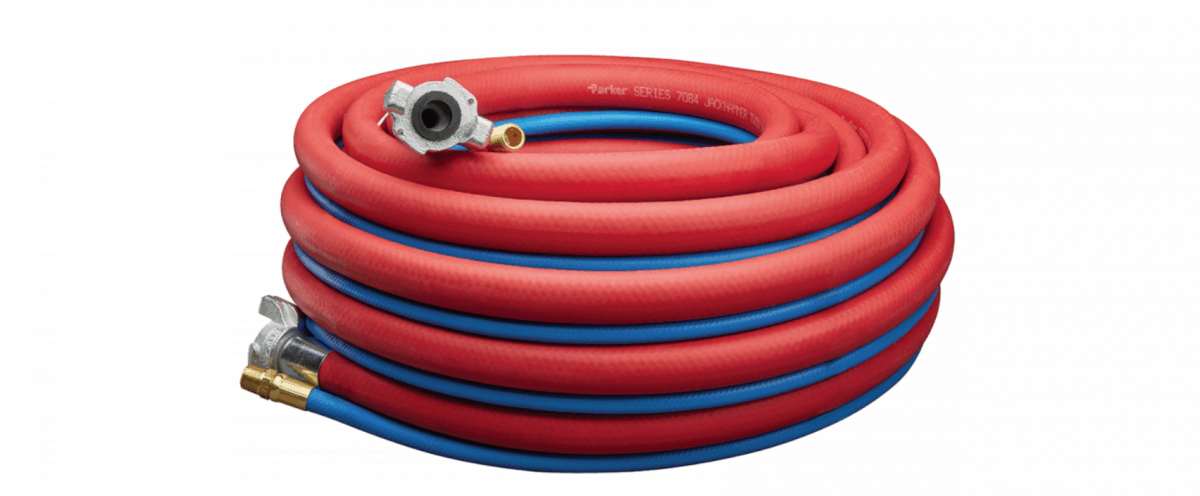 You can obtain the Parker Twinhammer retrofit kit from your local Cross Hose & Fittings store. Our hose experts will make sure you leave with the highest quality product available on the market and get you back to work!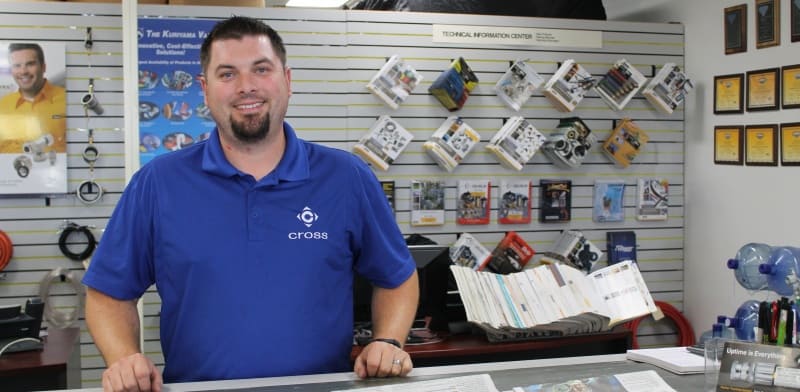 Here at Cross Hose & Fittings, you will find that we never mix hydraulic hose manufacturers. This ensure the highest quality assemblies for your application and safety for your team. In our stores, you will find a wide variety of Parker Hannifin hose & fittings which can be assembled by certified technicians on the spot so you know you'll be getting a properly assembled hose each and every time. 
See how our hose and fittings team can help improve quality, increase efficiency, and reduce risk