Fast, lab quality portable gas measurement
If you work in the chemical, pharmaceutical, oil & gas or any industry with potential exposure to Benzene, butadiene and other VOCs, you know that gas detection and measurement is critical. When you checking air content using grab samples it can take days to find out if your area is safe for your team and can cost hundreds of dollars per sample. The new selective PID gas measurement device from Dräger is a great solution that offers measurements in minutes with lab quality results.
The Dräger X-pid 8500 is user-friendly and does not require the use of any consumables such as tubes or scrubbers. The device utilizes gas chromatography technology and can perform Benzene measurement in only 30 seconds, giving you a significant time savings of up to 90%. Additionally, there are minimal environmental influences from temperature and humidity.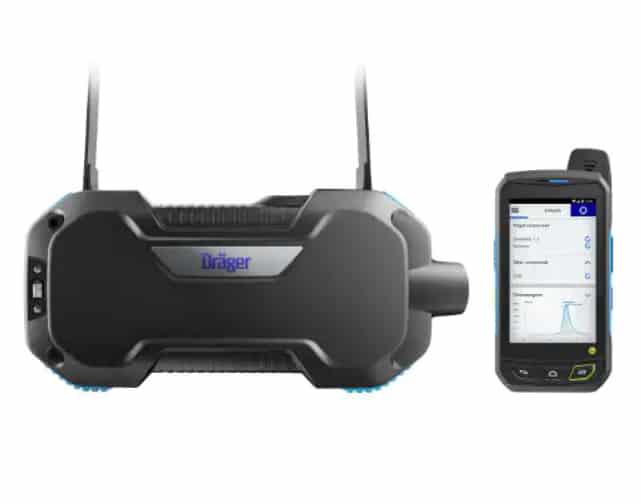 Dräger is continually improving the X-pid 8500 by adding additional gas measurement capabilities. Currently the device can measure 30 compounds. As new compounds are added, the device can be easily updated to include the new capabilities.
See how our process solutions team can help improve quality, increase efficiency, and reduce risk
Key Features and Benefits
Robust Performance – Operates even at low temperatures and high humidity


Temperature 14˚ to 95˚ F
Pressure 700 to 1,300 mbar
Relative humidity 10% to 95% RH

Small and light device as opposed to complex laboratory equipment
High selectivity for precise results and reduced false alarms

For benzene and 1.3-butadiene, no cross-sensitivity to tulene, ethyl benzene, xyelene, n-hexane and other VOCs with differing volatility

Short measurement times


Less than 30 seconds for benzene and 1,3-butadiene simultaneously in one analysis
Interested in getting a quote for a Dräger X-pid 8500? Our team of experts have worked with customers in a wide range of process applications across multiple industries. With such a variety of options available, finding the right solution is important. We can work with your team to determine the best Dräger product for your operation. Start a conversation with a Cross expert today!