Cross Company Greensboro, NC Calibration Laboratory – Customer Reviews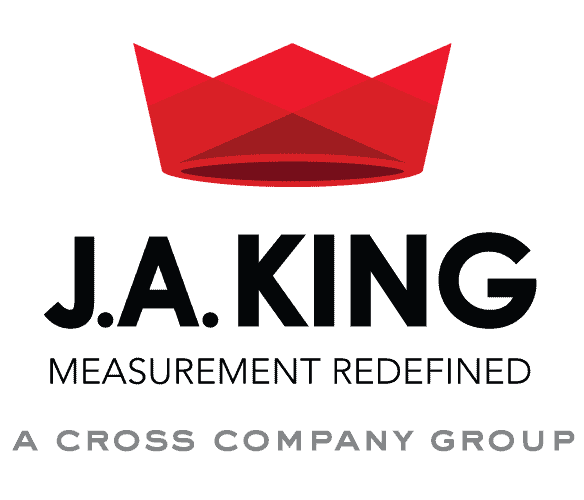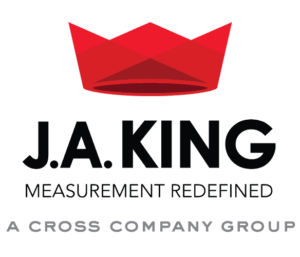 J.A. King is Now Cross Precision Measurement!
Same team, same expertise. Since 1939, the precision measurement professionals at J.A. King have been your trusted measurement partner; providing accuracy, reliability, and efficiency to let you focus on what you do best. That same team is now the Precision Measurement Group at Cross. Learn more about our history.


Have you had a "wow" experience at with our Greensboro, NC calibration team? Give us a rating and share your experience with other customers!
See what customers are saying about our Greensboro, NC area calibration labortory!
Eurofins CRL Cosmetics, Inc.
I am new at my job and I have had a great deal of difficulties with other calibration companies. I would just like to thank Michelle Scott and Marianne Alef for their quick response to my emails, quick turn around time, and getting techs into are facility in a timely manner.
CK Technologies
Thank you for having a great customer service in place. Always polite, quick, and ready to help.
Marianne Alef has done a fabulous job with the information and documentation she provided me with today.
Mac Panel
Yes, Marianne Alef! When I know I'm getting transferred to Marianne I get excited. She is knowledgeable and helpful in a welcoming way that makes me feel respected and appreciated. I have come up with needing back certificates, scheduling for a out of spec scale needing immediate service. Marianne has been there to get us out of our challenges and she doesn't mind if I get a few giggles in from time to time.
Alltech, Inc
Marianne Alef was a pleasure to deal with and made the whole customer experience enjoyable. They were on site when she said they would be and was prompt and courteous
Luck Stone Corporation
Marianne is a pleasure to deal with very quick to answer questions and emails.
Bossong Hosiery
Cross provided excellent customer service from beginning to end of service request. Quick responses from all! Highly recommend Cross!
Red River Specialties
Your people are very kind and courteous. They were able to help me with all of my problems enable to get me back running in a timely manner Marianne was very polite and was able to help me very fast. TR knew what he was doing and was able to talk me through what needed to be done over the phone. You have top right people.
Slate Sand Mining, LLC
Customer Service personnel Marianne Alef is so very helpful – very prompt and courteous. Cross overall has been an excellent supplier to us at Sapona and we would like to Thank you .
Sapona Plastics
I would like to express my sincere thanks to both Marianne Alef and T.R. Andrews for the help they provided during our recent needs for calibration services. Our company, being in the industry we operate, have very strict calibration requirements that must be satisfied. Marianne and T.R. both responded professionally and enthusiastically to our requests. We are truly pleased. We have worked with you under the previous name of J.A. King for many years, and the same superior customer care has carried over during the transition to Cross Company. We thank you very much, you could not have done more. – Jeff Dargis, NAC International
NAC International
We have quarterly service with( J A King ) Cross for several years now, no matter who comes out to do our calibration I have been very pleased. The technicians are very professional and knowledgeable. They are easy going and pleasant to be around.
Ametek
Traci has always been very prompt and efficient and on top of her dedication to her customers, she truly cares about her company and being a great representation. So glad that she is our customer service representative.
IMMI Safeguard
"We were in need of a weight scales typically supplied by J.A. King Scales for year end inventory. I can always rely on J.A. King for support satisfaction."
Steel Company
"J.A. King always gives a prompt response and GREAT customer service."
Energy Company
"We use J.A. King semi annually and are always beyond satisfied with results."
Health Clinic
"We have had a long and happy relationship with J A King. I say that because I know we have used you… probably before I started here 22 years ago. Your service has been excellent. All of the technicians, throughout the years, have been cordial, clean and thorough. You have provided competitive pricing for service, parts repairs. Thank you J.A. King."
Metal Processing Company
"Doing a great job! Thanks"
Poultry Processing Company
"The technicians are great; very friendly and knowledgeable.  Your customer service is very accommodating and consistently work with us on any issues that may arise."
Aviation Company
"Always receive friendly and professional service.  Please continue the great work."
Textile Company
See how our precision measurement team can help improve quality, increase efficiency, and reduce risk.