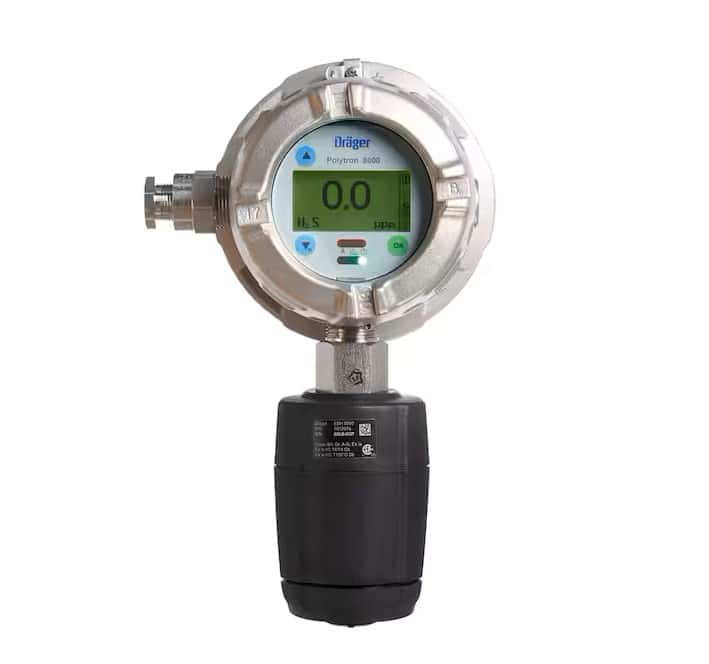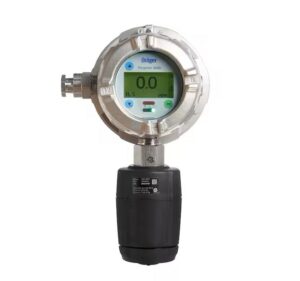 The Polytron® 8100 EC is Dräger's top of the line explosion-proof transmitter for the detection of toxic gases or oxygen. It uses a high performance plug and play electrochemical DrägerSensor to detect a specific gas. Besides having a 3-wire 4 to 20 mA analog output with relays, it also offers HART®, Modbus and Fieldbus protocol, making it compatible with most control systems.
Polytron® 8100 features a Class I, Div. 1 rated explosion proof enclosure made from epoxy coated aluminum or 316L stainless steel, making it suitable for a wide range of
environmental conditions. The remote sensor enclosure allows you to install the sensor separately from the transmitter. This 'external' installation makes it easier to use if the sensor has to be installed in a difficult to access or unfavorable position. Contact our process solutions team to learn more about the Polytron® 8100 and get a quote today!