Automated CNC Machine Tending
The Cross Automated Machine Tending solution is designed to operate a CNC machine tending without constant manual operator interaction. In today's tight labor market, it's increasingly difficult to find workers and keep them in repetitive, dull jobs. With a quick ROI period, this solution frees up these workers to do more complicated tasks that can't be done through automation.
Cross's Automated Machine Tending Solution uses two way handshaking to communicate directly to the CNC machine. It tells the machine when to run, receives a signal when it is done, operates the tool holder, and open/closes the doors. When purchased with the standard carts, this solution is ready for deployment as soon as it arrives, with minimal pick and place programming required.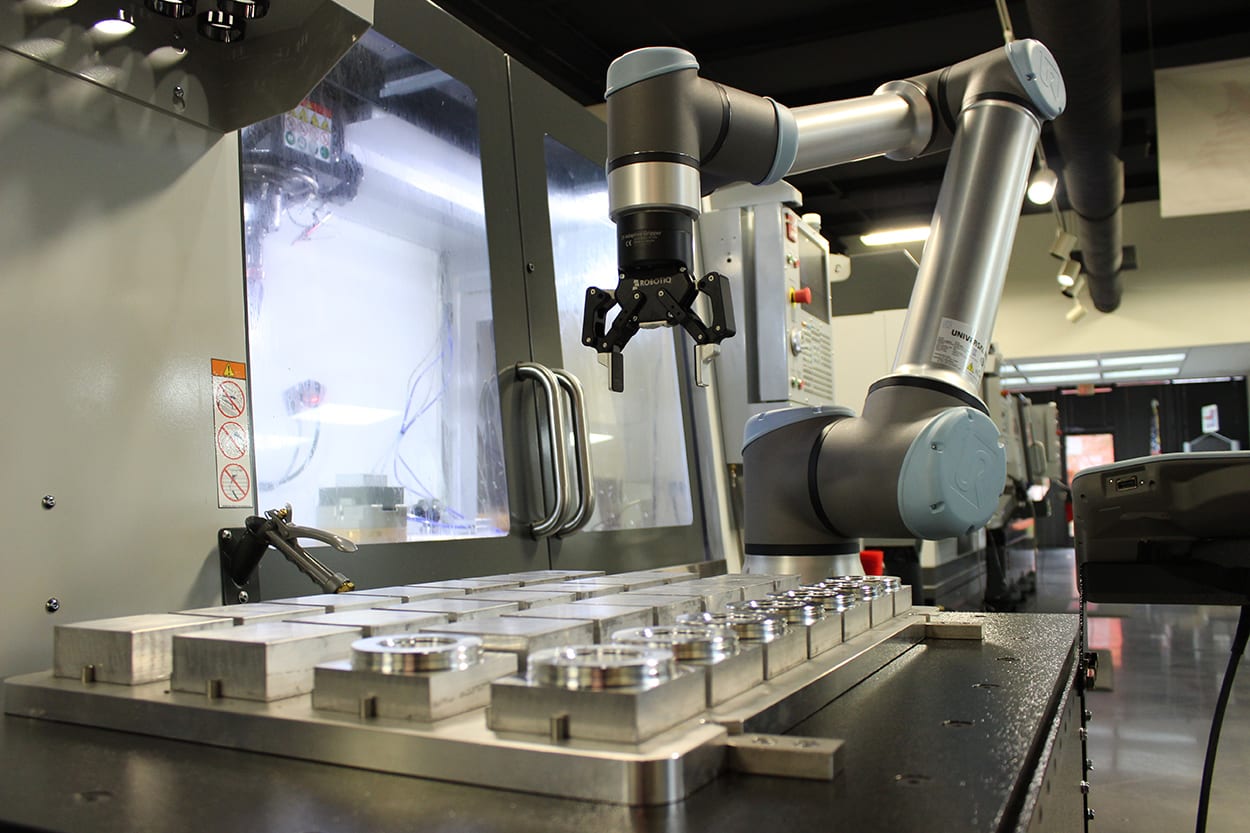 End Of Arm Tooling For A Range Of Applications
Cross represents multiple providers and offers end of arm tooling for a variety of applications. Whether your operation is in need of robotic grippers for fragile goods, a customized solution for a unique payload, or anything between; the Cross automation team has you covered! Take a look at our end of arm tooling offering and see how you can accompany our palletizing solution with robots elsewhere in your process.
Browse End of Arm Tooling
See how our automation team can help improve quality, increase efficiency, and reduce risk in your operation