Automated CNC Machine Tending
Robotic CNC Machine Tending
The Cross automated machine tending solution is designed to operate a CNC machine tending without constant manual operator interaction. This is particularly valuable in today's competitive labor market where it's becoming increasingly difficult to find workers willing to consistently work repetitive, monotonous jobs.
With a relatively quick ROI period, the Cross robotic CNC machine tending solution frees up these workers to do more productive tasks (tasks that may not lend themselves to automation). This can lead to an increase in worker productivity, retention, and safety as well as increases to your bottom line.
Cross' Automated Machine Tending Solution uses two way handshaking to communicate directly to the CNC machine. It tells the machine when to run, receives a signal when it is done, operates the tool holder, and opens/closes the doors. When purchased with the standard carts, this solution is ready for deployment as soon as it arrives, with minimal pick and place programming required.
Efficient Machine Tending Robots
Collaborative robots have enjoyed greater and greater popularity in the industrial world over the last few years. More manufacturing operations are adopting automated systems to eliminate the need for manual labor when it comes to tasks like palletizing or bin picking. This same trend is true of CNC machines, as well.
Robots for CNC machine tending are able to provide greater productivity than corresponding human operators. This is due to their ability to work faster and with greater accuracy and efficiency without the need for rest. These benefits mean savings on materials, greater overall productivity, and increased worker retention and satisfaction.
When placed correctly, automated machine tending solutions save manufacturers from more than just wasted time. They can prevent excess downtime, workplace injuries, and high worker turnover.
These are just a few of the reasons so many companies are choosing to adopt robotic CNC machine tending. At Cross Automation, we want to provide all of our customers with cutting-edge automation solutions so they can enjoy all the benefits of automation. Talk with one of our experts today to learn more about automation for your production process.
End Of Arm Tooling For A Range Of Applications
Cross represents multiple providers and offers end of arm tooling for a variety of applications. Whether your operation is in need of robotic grippers for fragile goods, a customized solution for a unique payload, or anything between; the Cross automation team has you covered! Take a look at our end of arm tooling offering and see how you can accompany our palletizing solution with robots elsewhere in your process.
Browse End of Arm Tooling
Your Machine Tending Automation Company
Many of our customers don't exactly know where to begin with implementing automated CNC machine tending or industrial automation in general. That's why we take the time to learn the ins-and-outs of your process and provide you with specs, projections, and a timeline for a positive ROI. We know that our machine tending automation solutions work. And after meeting with a Cross Automation expert, we know you'll see how automation can benefit your business, as well.
We've seen first-hand the dramatic effects automating even a single step of a production process can have. And often after automating a single step, manufacturers can see other areas of the process that could be improved through automation. And we're happy to offer automation for those areas as well.
If you're tired of using manual labor on tasks that could be automated, we can help. Don't waste valuable resources and time on dull, repetitive tasks. Innovate your production process with modern, cutting-edge robotic solutions from Cross Automation.
Automation Solutions for the Industrial World
At Cross Automation, providing manufacturers with the tools they need to modernize and optimize their production processes is what we do best. In competitive market spaces, implementing automation solutions can give your business the edge it needs to stand out over competitors. As more and more manufacturers begin shifting towards incorporating increasing amounts of automation into their workflows, these solutions are rapidly becoming more than a convenience. They're becoming necessities.
Shifting your production process from manual manufacturing methods to integrated automation solutions can lead to lowered cost of manufacturing, quick return on investment, better utilized human resources, safer working conditions, and a better quality of work for employees on the production floor.
Cross Automation can work directly with you to ensure that your business stays competitive, productive, and safe through automation for industrial settings. Start the process today.
Is Automation Right for Your Process?
Answer a few simple questions and find out! We'll send a copy of your inputs to help build the case for automation, and determine ROI for automating parts of your operation.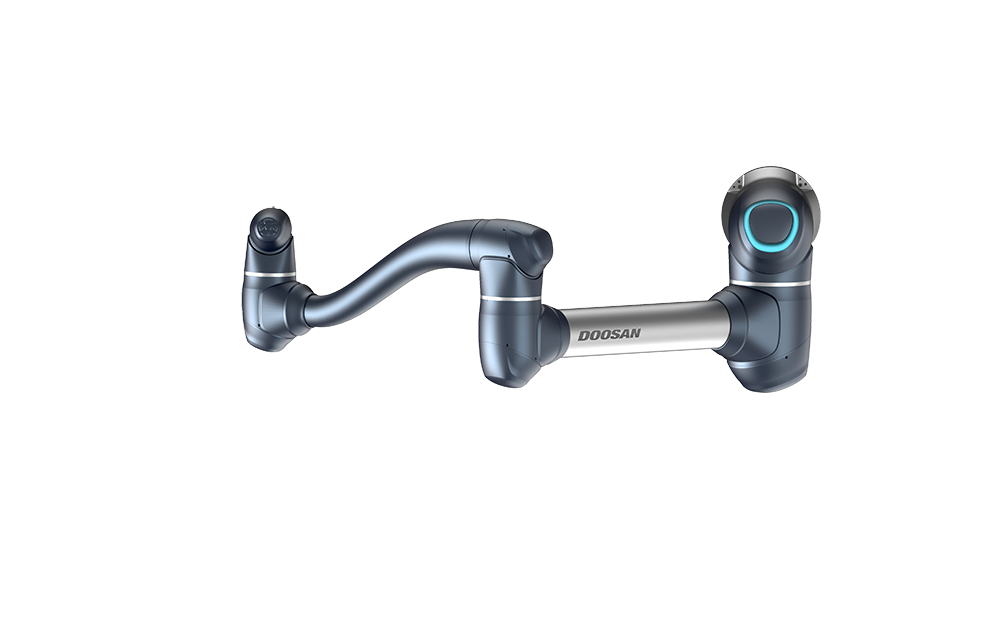 Why Cross Industrial Automation?
There's many reasons a business in the industrial world may choose Cross Automation as their primary automation supplier. But we think it boils down to a simple equation: when you combine quality and expertise, you get excellence. We create that excellence and deliver it to our customers on a daily basis. From full-scale integration projects to custom solutions for CNC machine tending, we provide unbeatable value to all of our customers.
We also make it our mission to stay ahead of industry trends. This provides us a level of flexibility that is indispensable. When industries start changing, we start changing. We've also learned that staying ahead of the curve is one of the best ways for manufacturers to set themselves apart from others in competitive industries.
Contact Cross Automation today to see how we can optimize your production process through industry-leading automation, one-of-a-kind expertise, and world-class customer service.
See how our automation team can help improve quality, increase efficiency, and reduce risk in your operation