What To Do If A Hose Injection Injury Occurs
At Cross, we take safety seriously. Our team works hard to ensure that we manufacture the highest quality, safe hose assemblies and train our customers to do the same. However, accidents can still happen and cause serious injury.
While the first line of defense against injection injury is a safely manufactured hose, other preventative measures include ensuring all pressure is bled or released from a system before working on the equipment, not loosening or tightening a hydraulic connection while the system is under pressure, shielding operators from hydraulic lines and components, and avoiding routing hose through areas of excessive heat.
Fluid escaping through a pinhole leak in a hydraulic hose can be more than 600 feet per second. (For reference, the muzzle velocity of a .38 special bullet is 800 feet per second.) The fast-moving fluid can penetrate the skin as far as 4 inches away from the source with a pressure of around 100 psi. While the injury might not seem serious, with no pain or a minor stinging sensation, early treatment is key in preventing serious injury. If you suffer an injection injury you should seek medical help immediately and should make sure to have the following five pieces of critical information:
Five Pieces of Critical Information if You Have an Injection Injury
Type of Fluid – While grease, oils, and hydraulic fluid may not cause an initial reaction, paint, paint thinners, and solvents can dissolve fat and will cause intense inflammatory reactions quickly.
Amount of Fluid Injected – The amount injected into your skin will impact the room available for blood circulation.
Pressure of Fluid Injected – This can help you to determine the amount injected.
Degree of Spread of Injected Material – The location of the injury will help you to determine the degree of spread. There have been cases where fluid injected in the hand moved as far away as the elbow, causing the entire forearm to be contaminated.
Time Between Injection and Treatment – This is the most important factor in preventing serious injury. The sooner surgical intervention occurs after the injection, the less long-term disability will result.
So what happens if medical treatment isn't received promptly?
Stay Safe and Work with Cross Hose and Fittings
To ensure that you and your team stay safe, purchase your hose assemblies and components from a trusted supplier like Cross Hose and Fittings. Visit our retail locations in Asheville, Winston-Salem, Greensboro, Durham, or Raleigh.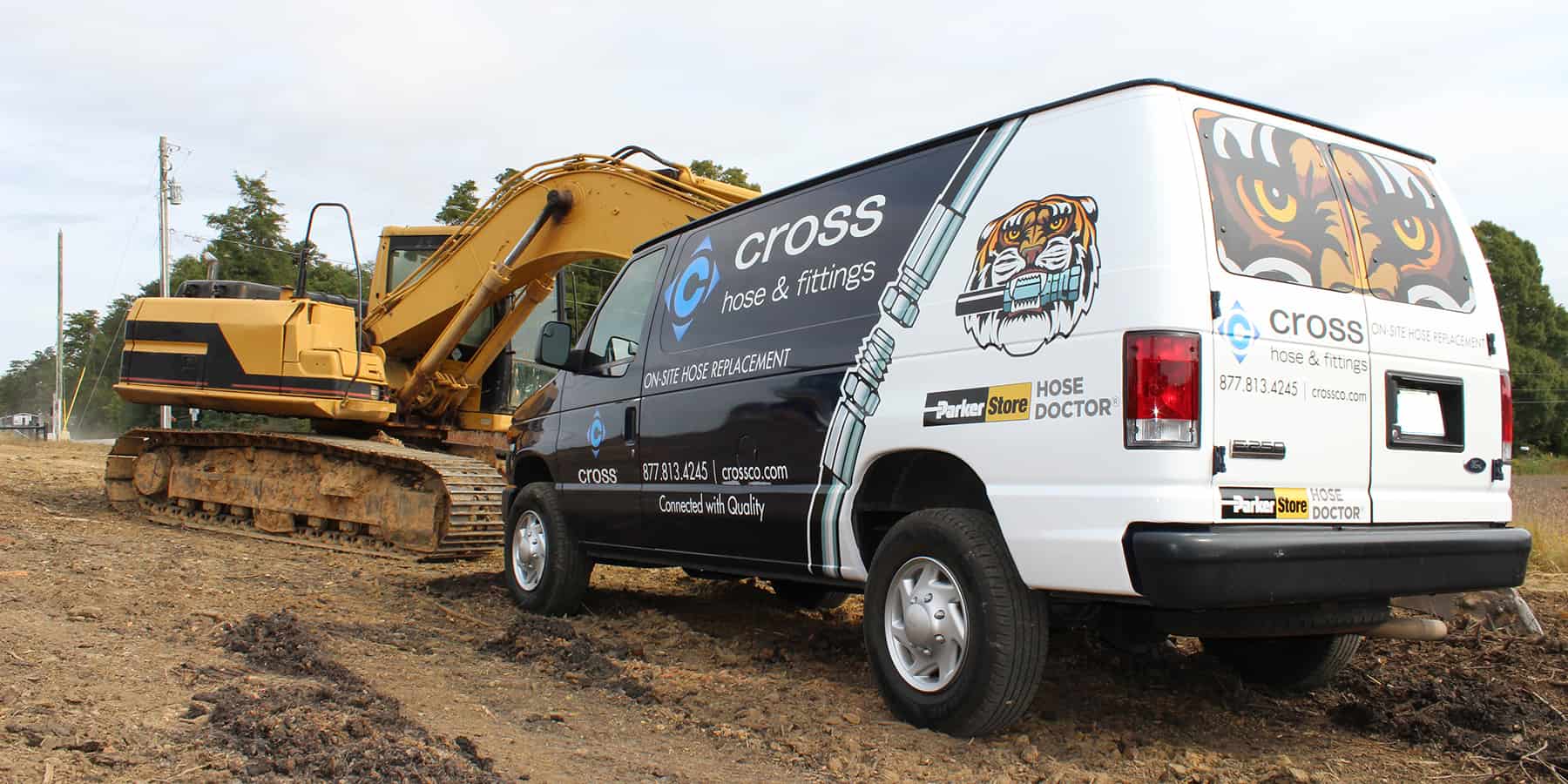 See how our hose and fittings team can help improve quality, increase efficiency, and reduce risk