Consider the True Cost of Industrial and Hydraulic Hoses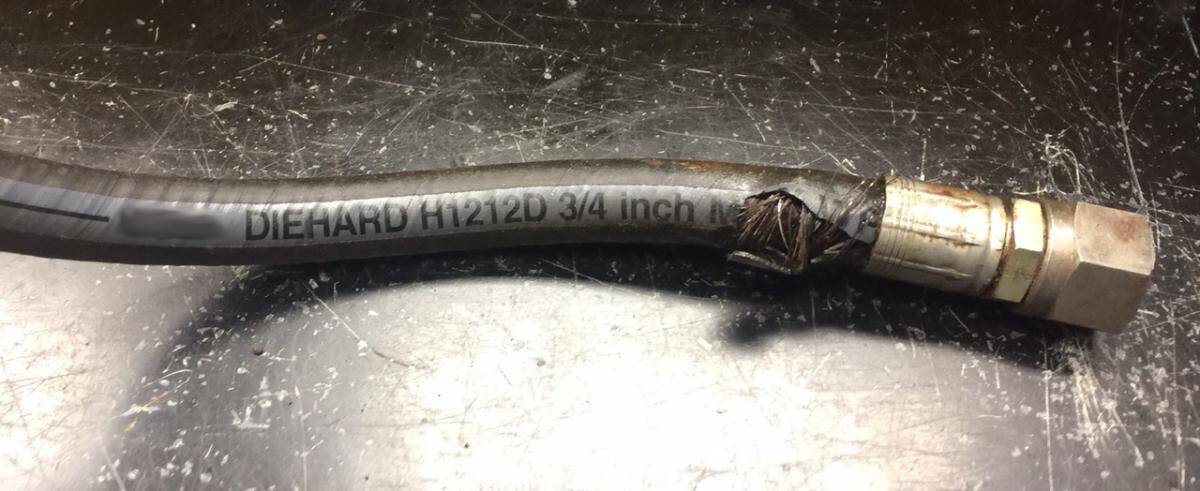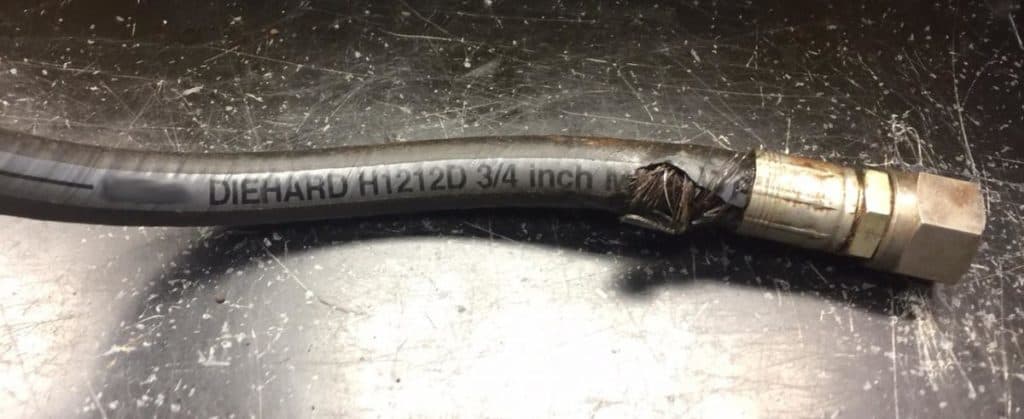 Many buyers and maintenance managers equate the cost of a hydraulic hose assembly to its purchase price. However, the cost relevant to your business is not only the purchase price but the whole the cost of ownership or cost of using one product versus another over time. Many users of hydraulic hose assemblies would be surprised to learn that the lesser quality hose assembly is likely to cost more to use than a high quality product with a higher price tag.
Buying Cheap May Cost You in the Long Run
Low quality hoses have a shorter service life than high quality products. The need for more frequent replacement drives up the cost of owning the hose. Every time the hose needs to be replaced, the business has to pay not only for the price of the hose itself, but also for someone to go get the replacement hose, and to do the actual work. The cost of labor alone can offset paying more for a high quality assembly that lasts longer.
Not All Hoses Are Created Equal
In recent years, the American market has been flooded with cheaper imports competing with the American manufacturers solely on the price of parts. However, not all hose assemblies are created equal – not even if they comply with the same SAE specifications. These specifications don't provide the guarantee of quality, rather they call out such requirements as minimum bend radius, maximum working pressure or how many wire reinforcement layers must be used in the construction of a hose to achieve compliance.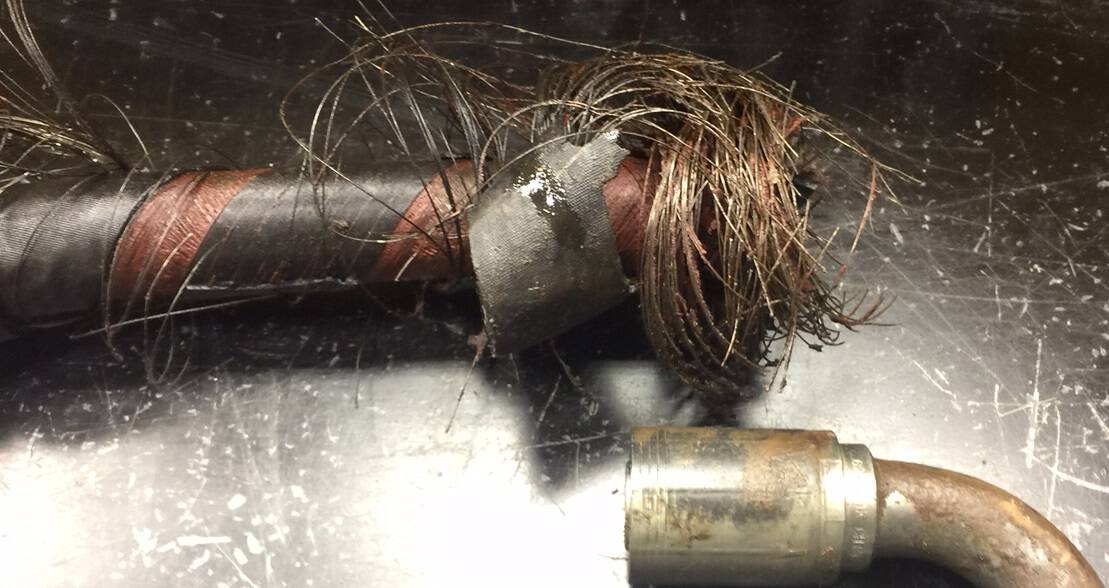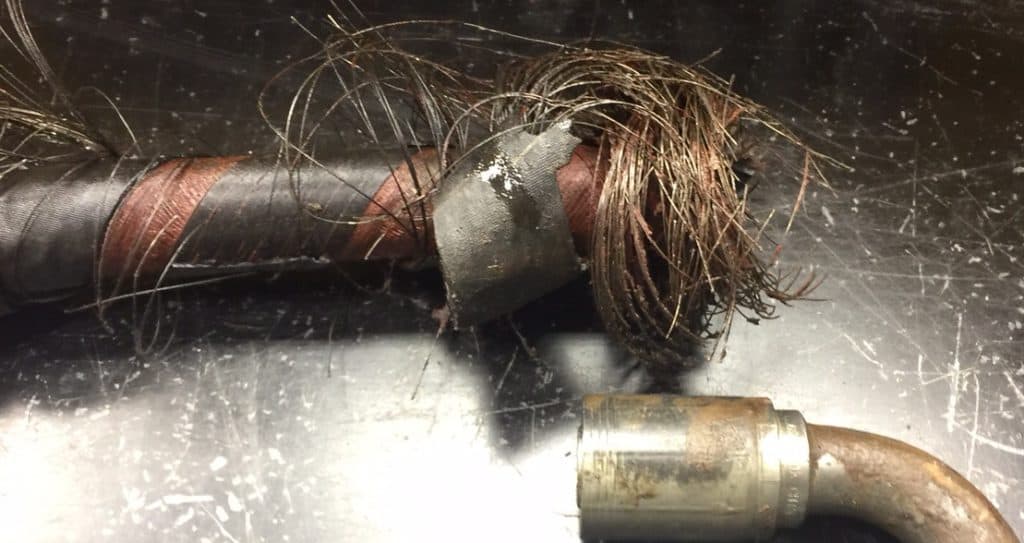 The compliance with specifications does not guarantee quality of rubber compounds or other materials used in manufacturing of any hose and it does not differentiate between a hose that far exceeds the stated requirement and one simply meets it. Furthermore, SAE does not actually test any products – it simply provides instructions for manufacturers how to comply with their specifications. It is up to manufacturers to test their products for compliance.
Low quality hoses which are sometimes comprised of components from multiple manufacturers, fail prematurely more often than high quality products from manufacturers such as Parker. The mixed and matched components may not be engineered to work together, where as top-rated suppliers will have engineered and extensively tested fitting/hose combinations, so there is no guesswork involved when a technician builds your assembly.
An unexpected failure leads not only to the cost of a replacement of the blown hose assembly but it has potential to cause a lot of collateral damage. Hydraulic, steam, and chemical hose failures can lead to serious injury such as burns, hydraulic fluid injection injury, amputations, and even death. With safety on the line, Cross Company takes making each hydraulic assembly very seriously, as we know your life may depend on it. 
Downtime is a huge concern for any type of manufacturing company. The amount of time for your mechanic to actually replace the failed hose, plus any clean up of product or hydraulic fluid is expensive, both from a financial and environmental standpoint. If you do not have a backup hose, and if you don't have the capabilities to make a hose at your facility, you're looking at a huge loss of revenue.
For example, let's say your company does injection molding, and produces $1000 worth of product an hour. That $25 you might have saved using an inferior hose, just cost you $1000 /hour worth of production up front, not yet taking into account the mechanic's wage, costs of lost product, and clean up. This could all be because someone made a decision based purely on the cost of goods. This is why it's best to take a look at all of the costs associated with down time caused by a hose failure.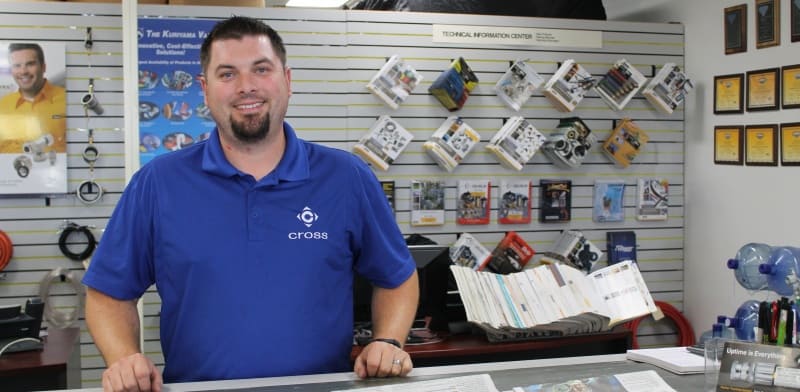 At Cross Company, Parker hydraulic assemblies are assembled by certified technicians at our facilities, so you know you'll be getting a properly assembled hose each and every time. Hose and fittings may seem simple, but each product is engineered for specific purposes, environments, and partner products. Contact a Cross hose and fittings expert to learn more about our products and services.
See how our hose and fittings team can help improve quality, increase efficiency, and reduce risk