Universal Robots Cobot Expo 2.0

November 16 – 17, 2020, 10:00 AM-5:00 PM EST
Stop by and visit our virtual booth at UR's Cobot Expo 2.0! Cross Company is excited to be a part of Universal Robot's Cobot Expo 2.0 on November 16-17, 2020 from 10:00 am – 5:00 pm. The entire event will be virtual, so you can visit booths and attend keynote addresses from the comfort of your own desk!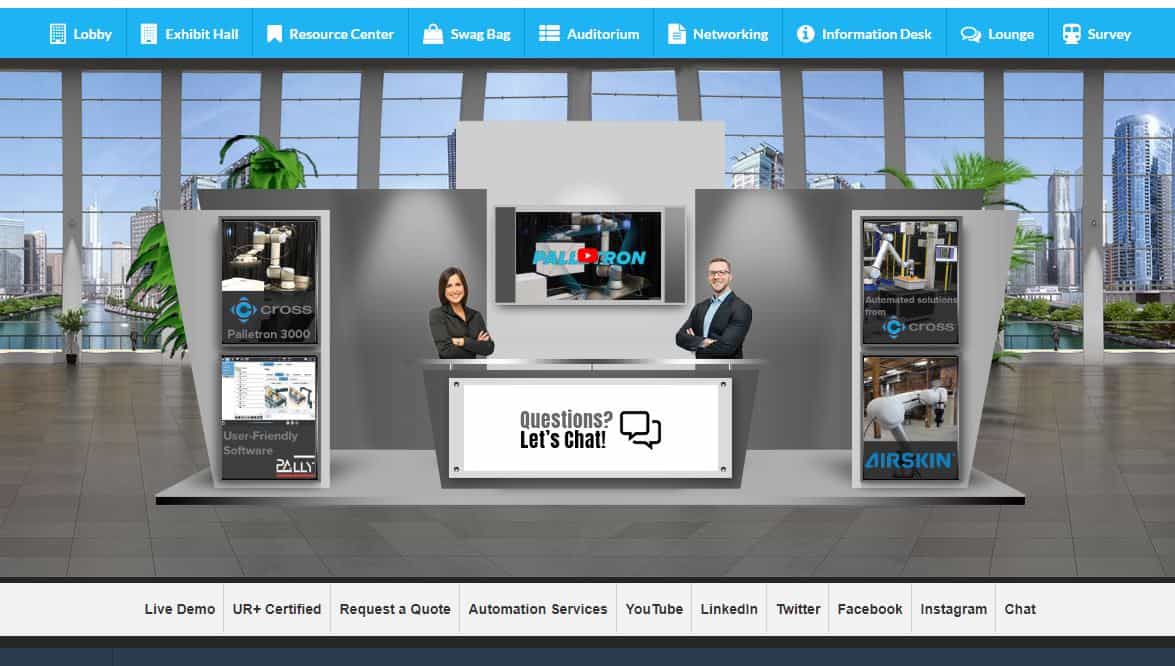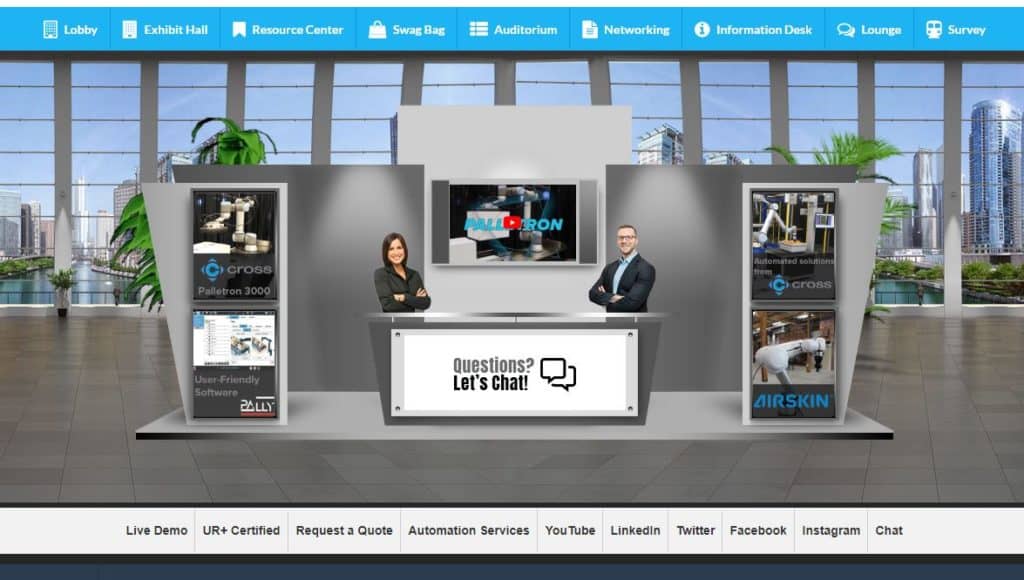 The Cobot Expo 2.0 is a Digital Tradeshow from the World's Leading Collaborative Robot Company, UR, featuring over 20 UR partner demos and 15 informative keynotes. You will experience cobot applications including welding, machine tending, autonomous bin-picking and end-of-line packaging, while learning from top automation experts about safety, ROI and service.
Stop by the Cross Company booth to learn more about our Palletizer solution, chat with our experts, and even watch a live demo and ask questions. The event is completely free, so register today!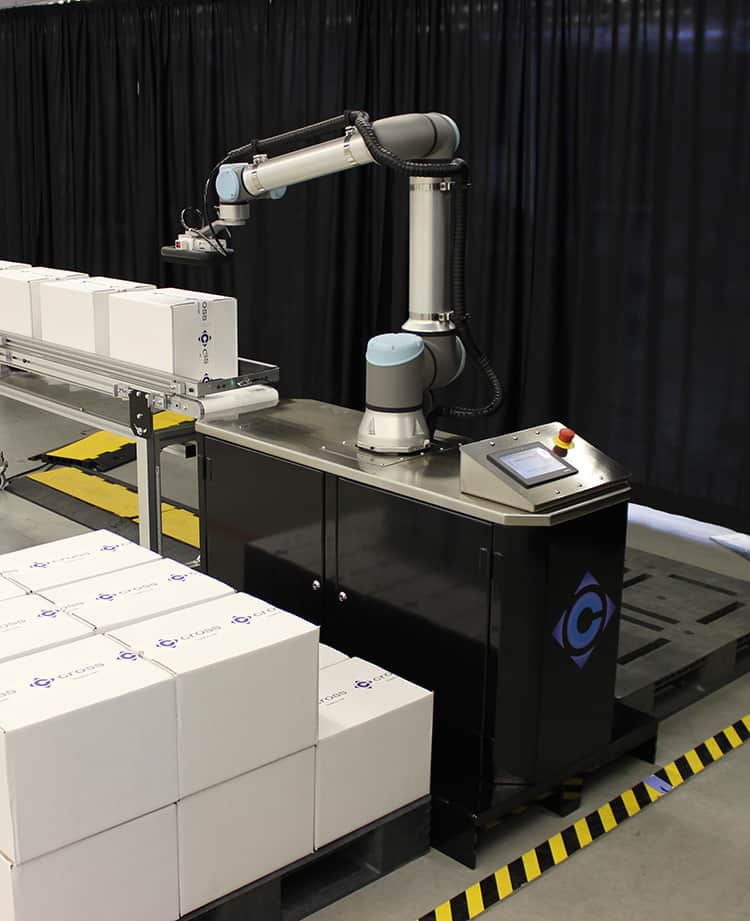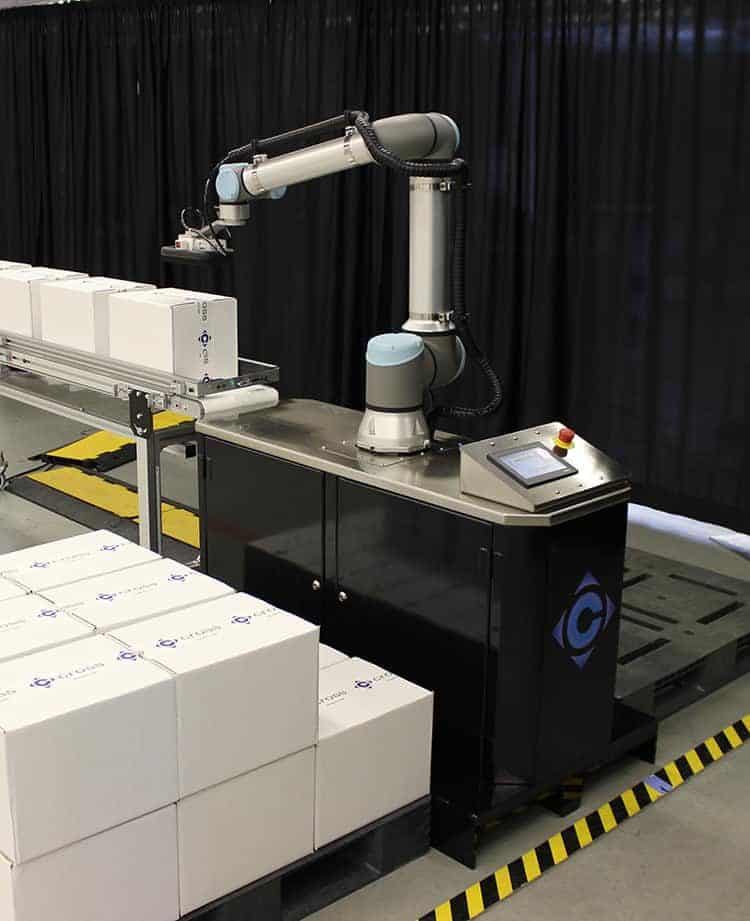 See how our automation team can help improve quality, increase efficiency, and reduce risk in your operation