February 5th, 2018
This blog will explore pneumatic-mechanical grippers and the typical robot applications that call for them. This should be of particular interest to those looking for low-cost methods of picking non-fragile parts with limited varieties.
There are many applications that require picking and placing the same, or very similar, items consistently. If these items do not require force control in order to be safely picked, the pneumatic-mechanical gripper will often be the solution.
Pros for Pneumatic-Mechanical Grippers:
Lower cost
Fast acting
Large grip force range
Easy to implement custom fingers for application specific requirements
Cons for Pneumatic-Mechanical Grippers: *(These are typical comparisons to other grippers, but not always the case)
Limited variability in the size or shape of the part to be picked
Limited force/position control capabilities
Air needs to be supplied, prepped, and controlled with external valve
Schunk PGN
Featured Advantages: Custom Precision Fingers, High Repeatability, ID Grip
The hypothetical application requires picking gear blanks that are coming down a conveyor and are being located at a precise point. The gear blanks are then being placed into a machine for a process. These gears are a standard product and this machine is dedicated to this gear blank size. The place point in the machine does not allow the gripper to grip on the outside diameter of the gear blank (see images below). The surface is not conducive for a vacuum gripper, and the material is non-ferrous, eliminating the possibility of a magnetic gripper.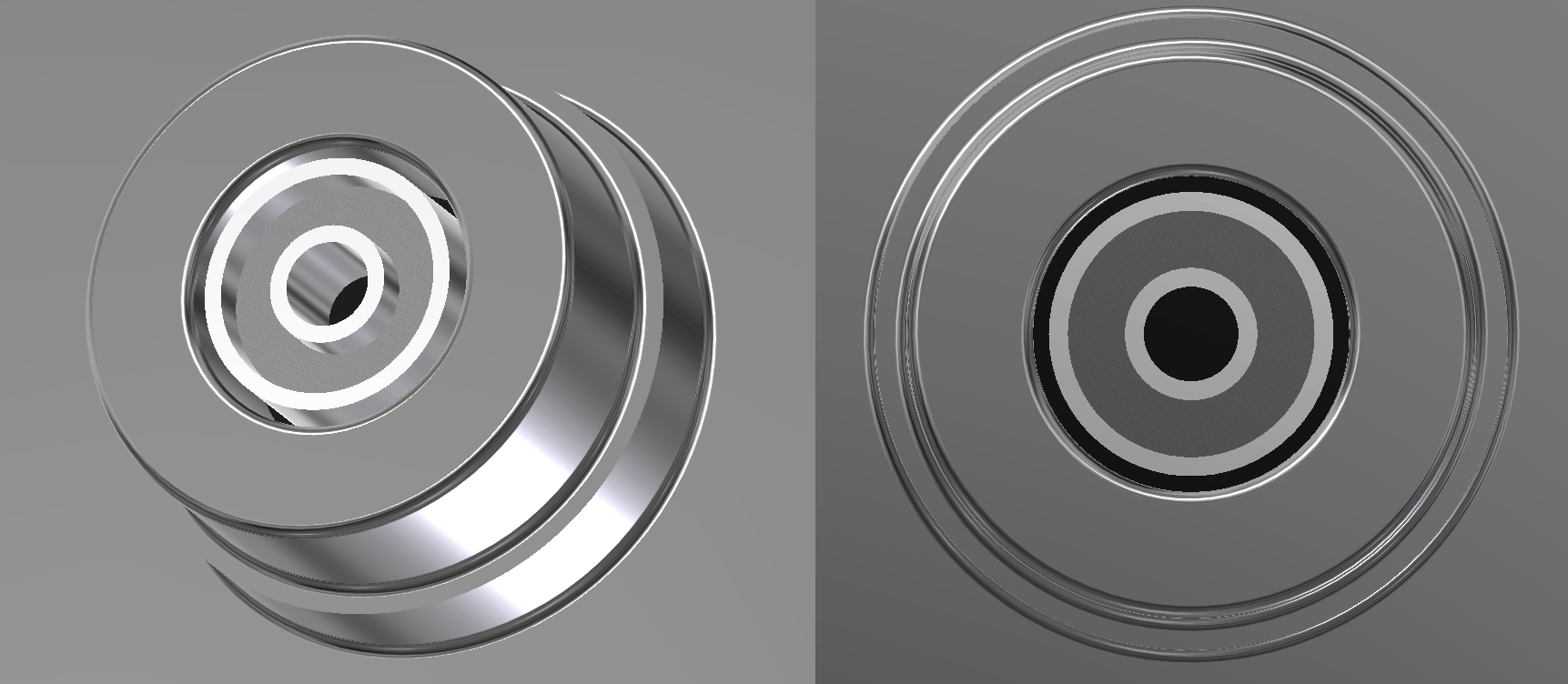 One of the best remaining options would be to perform an internal diameter grip – or ID gripfor short. For this, a Schunk PGN-plus-P 50-2-IS would be a good choice. This gripper provides 520 N of opening force. This should allow plenty of force for the coefficient of friction given by using metal fingers to suffice. The downside to the increase in force on this gripper is a shorter stroke. But given that we will be picking the same part every time, the stroke will not be of concern. Custom fingers would be made for this application, potentially like the ones pictured below.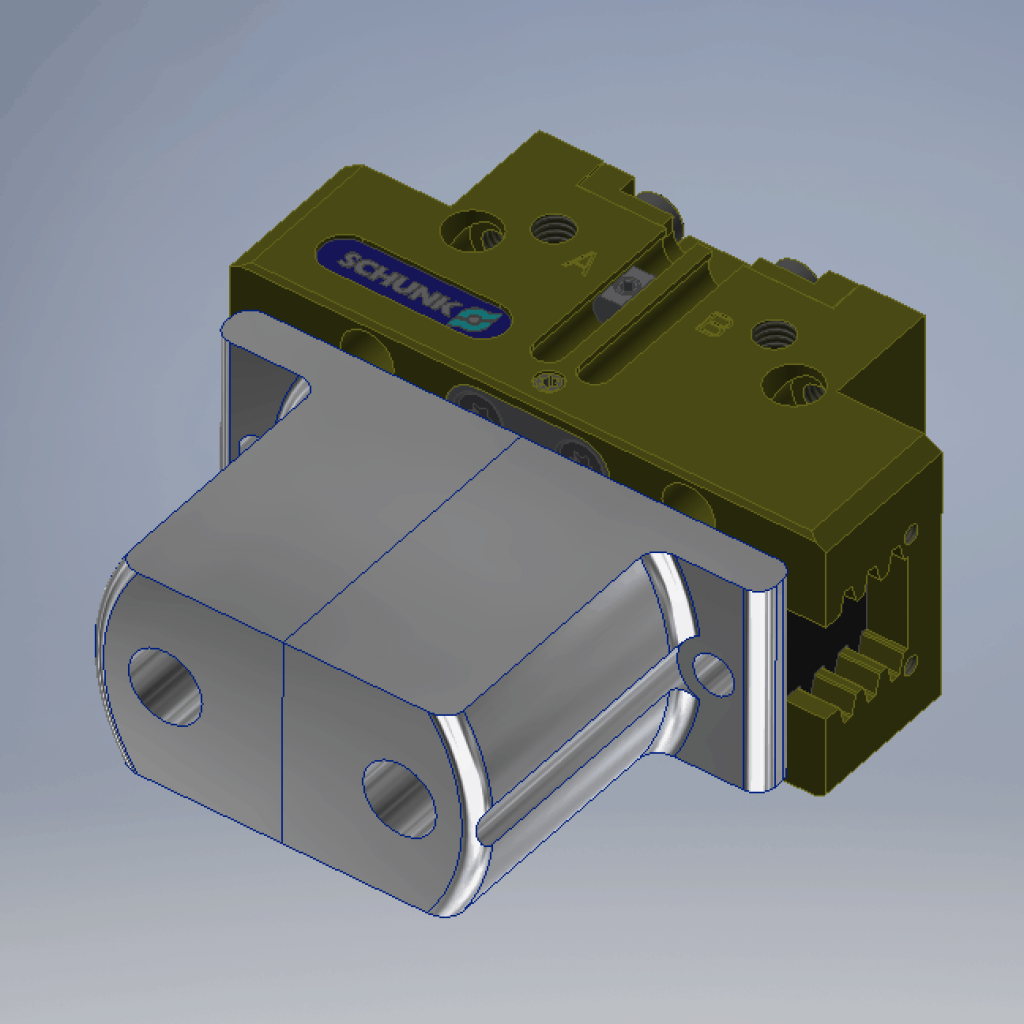 If needed, the fingers could be designed to incorporate a material with a higher coefficient of friction, thereby requiring a lower grip force to safely pick the gear blank.
In conclusion, even though a pneumatic gripper may have limited stroke length, which can hamper its ability to pick a variety of parts, the ease of adding customized fingers allows it to pick items of complex geometry.
To gain back some versatility, pneumatic grippers can be used in tandem with simple tool changers or quick change finger options to pick a variety of parts while still maintaining the low cost. The pneumatic gripper is an optimal solution for a product line with the same picking feature. For those with a large range of picking features, or no picking features that would be conducive to gripping with fingers, please refer to my other related blogs to find the best solution.