Cross Hose & Fittings Stores Open for Business!
Like everyone in these unusual times, Cross Hose & Fittings is trying to keep it business as usual as much as possible. We know you still have a job to do and we want to make sure you can get back up and running fast!
Our four retail counters are still open for walk-in hose assembly while you wait. We have a new policy to clean all of the common areas at least every 30 minutes and our associates will wear gloves when handling your equipment. All Cross associates are following the CDC's guidelines for good personal hygiene, including regular hand washing, hand sanitizer where appropriate, avoiding touching their faces and covering coughs and sneezes. Please excuse us if we skip the handshake!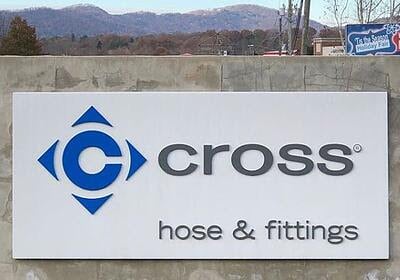 Our inventory management and bin fill specialists will continue to fulfill customer orders onsite as normal. Please let us know if the pick up and drop off arrangements for your facility have changed due to the coronavirus.
Our territory managers are all working remotely but available by email and phone, if you need their expertise. If you'd like to show them a particular application, Cross uses RingCentral for our web conferencing and we'd be glad to set up a virtual meeting to help you out.
It's a tough, crazy time but Cross Hose & Fittings is committed to helping you keep working. Please don't hesitate to reach out to any of our associates if we can help you with anything related to hose and fittings. Also, take a look at what to expect when visiting a Cross hose and fittings store during COVID-19 conditions.