Casi started with J.A. King, now part of Cross Company, in November of 2014 as a quality control technician on the overnight shift at the Nissan plant in Smyrna, TN. QC techs "pull torque" which means they follow the Nissan employees on the assembly line and make sure the bolts are fastened with the correct amount of torque.
After only two months, Troy Limbaugh, the senior site manager at the time, invited Casi to apply for the afternoon supervisor role. She was successful and moved to that position in 2015. However, as a single mom with three girls, working afternoons wasn't easy. "It was tough," said Casi, "but you have to sacrifice in order to move up. I think I saw my kids for 30 minutes a day!"
In 2018, Casi was promoted to be the site manager at J.A. King's embedded operation in Nissan's Decherd facility. However, that only lasted seven months before she was promoted to her current role of senior site manager. This involves not only managing a team of 35 over two shifts, but being the primary point of contact with the customer, Nissan. She has weekly meetings with her Nissan primaries to discuss how the operation is going and is also responsible for monthly billing. Considering that the Smyrna site has about $3m of revenue a year, that's a big deal!
For those who may not be as familiar with Cross's embedded operations, the associates at Nissan operate with Cross shirts on but 100% for Nissan. They work in the same plant and on the same shifts as Nissan employees providing measurement and quality control services. Casi said, "I really love the people here. I've got a great team and we're just a big family. We see each other more than our families! And my supervisors are amazing. I couldn't do my job without them."
Reflecting back on her time at J.A. King and Cross, Casi said, "I'm beyond blessed that Troy saw something in me that I didn't know I had. I was a stay-at-home mom for ten years and then getting out into the workforce was scary but now I have not just a job, but a career."
Said Troy Limbaugh, now the Embedded Senior Manager " Casi has always shown a desire to learn and grow professionally and has had a positive impact on our relationship with Nissan Smyrna. Casi is a natural leader that truly cares about her people and is well respected by her team and the customer. She is great to work with and I look forward to her continued success."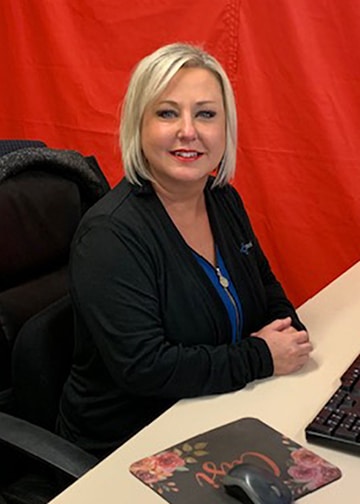 Casi's Career Path At Cross