Easy to build and easy to clean solutions for patient and provider protection.
Protecting patients, doctors, and nurses is more important than ever. When space is limited medical privacy screens can help to separate open spaces to help reduce cross contamination between patients. Parker's T-Slot Aluminum modular system is a great option for healthcare providers to protect both patients and staff.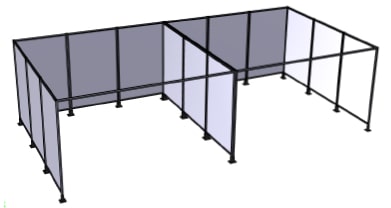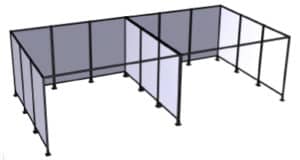 Parker offers a number of different shield and guarding options that can be combined to meet your exact needs. They are not only easy to build and design, but they also ship quickly and are easy to clean. To help design your perfect shielding system Parker offers free T-Slot Alumninum Design Architect software.
To learn more about T-Slot Aluminum from Parker contact our team today. We are here to help you find the right solution for your application.
See how our team can help improve quality, increase efficiency, and reduce risk