K6PM Thermal Imaging Sensor and Controller

Know when your critical components are hot, hot, hot!
Whether you are monitoring transformers, high voltage panels, data centers, hydraulic pumps, or some other critical component, Omron's new K6PM Thermal Imaging Sensor and Controller give you the continuous monitoring that you need.  Access to this data from a safe distance in real-time helps you to respond quickly to issues, reduce downtime, and proactively maintain your equipment.
The DIN-rail mount controller has a digital display for live temperature readings and can monitor up to 31 thermal imaging sensors. Each sensor has a wide 90º x 90º viewing angle and a built in magnetic bracket for easy install.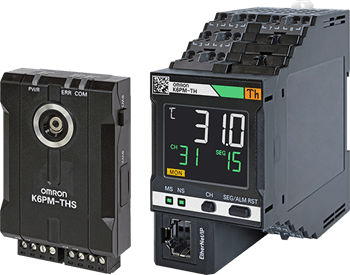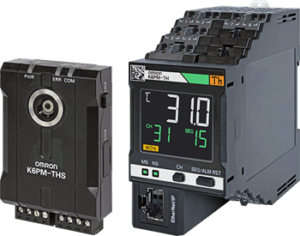 Thermal Imaging Camera that detects temperatures 32-392°F (0-200°C)
Controller with built-in temperature display
Three level temperature alarms that triggers alarm bar and 24VDC outputs
Large field of view
Ethernet IP/Modbus TCP communication
Free PC monitoring software
Abnormal detection algorithms
Push-in Plus terminals
Reduced time and cost for manual inspections
Faster response time to abnormalities
Reduced downtime
Ability to perform predictive maintenance
See how our automation team can help improve quality, increase efficiency, and reduce risk in your operation