Does your production process include using and moving large amounts of air, including compressed air, or other gases? Then a Sage Thermal Mass Flow Meter (TMFM) may be just the thing you need in measuring the flow rate and consumption of your gases within your industry.  TMFMs will help you to monitor and improve energy efficiency as well as to meet regulatory compliance in environmental systems including reporting of Greenhouse Gas Emissions.
Typical Applications Include:
Measurement and Sub-Metering of Natural Gas and Compressed Air for Energy Utilization and Cost Accounting within a Facility
Natural Gas and Combustion Air Flow for improving Boiler and
Furnace Efficiency
Flare Gas Flow in the Oil and Gas Industry
What is a Thermal Mass Flow Meter?
It is a Meter that directly measures the Gas Mass Flow based on the principle of conductive and convective heat transfer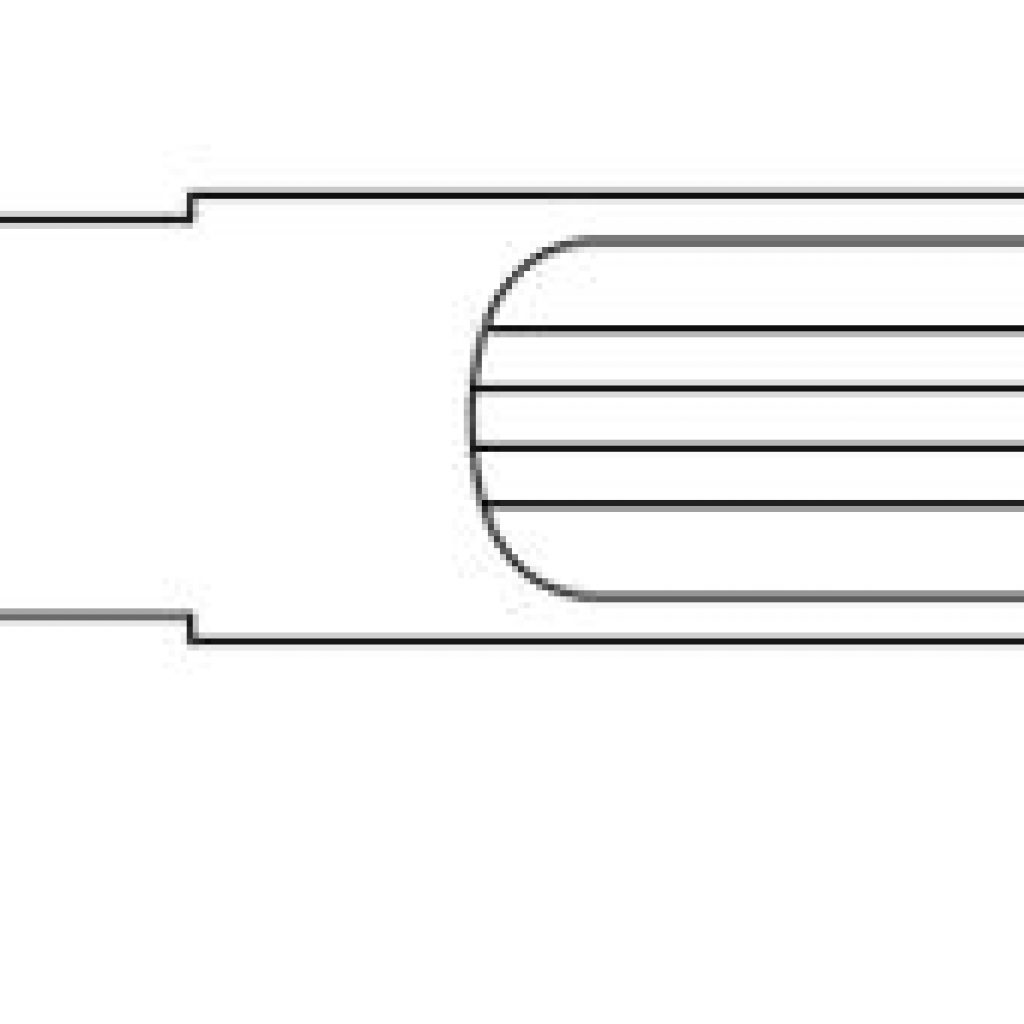 The meter consists of two sensors or RTDs (Resistance Temperature Detectors).  One sensor is self-heated by the circuitry and serves as the Flow Sensor.  The other acts as a Reference Sensor. Essentially it is used for temperature compensation. 
How Does Sensor Drive Circuitry Work?
The Sage proprietary sensor drive circuitry maintains a constant overheat, Δt, between the Flow sensor and the Reference sensor.  As gas flows by the heated sensor (Flow sensor), the molecules of flowing gas carry heat away from this sensor, and the sensor cools down as it loses energy.
the circuit will automatically (within 1 second) replace this lost energy by heating up the Flow Sensor so the overheat temperature is restored
the current required to maintain this overheat represents the Mass Flow signal; and its output is linearized to provide convenient engineering units (SCFM, SCFH, NCMH, KG/H,LBS/D, etc.)
Sage Insertion meters require a minimum of 15 upstream pipe diameters to function properly. If insufficient straight run is available, we have Flow Conditioners available which will reduce the upstream pipe diameters to a minimum of 3.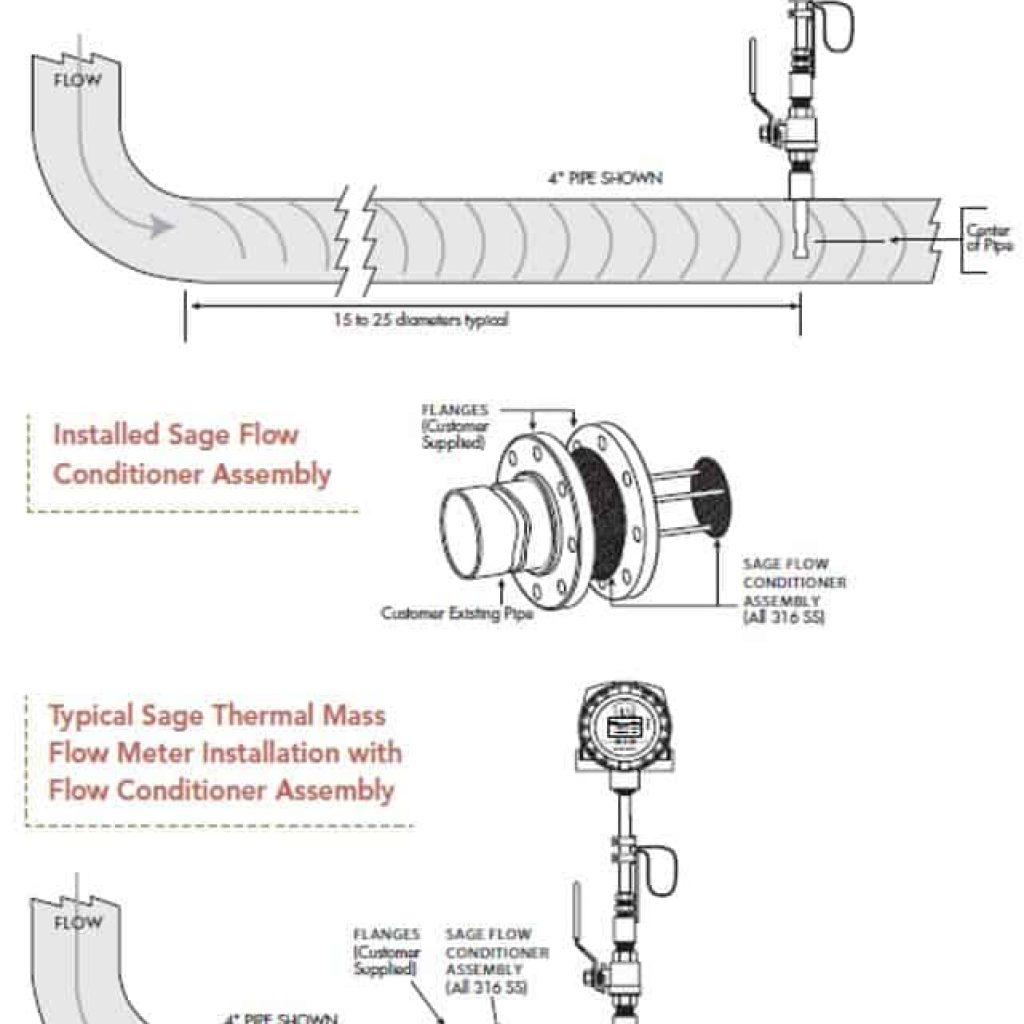 Based on your needs, there are several different mounting options available.  The probe lengths will depend on the mounting chosen.
You also have the ability to set up your meter locally or remotely.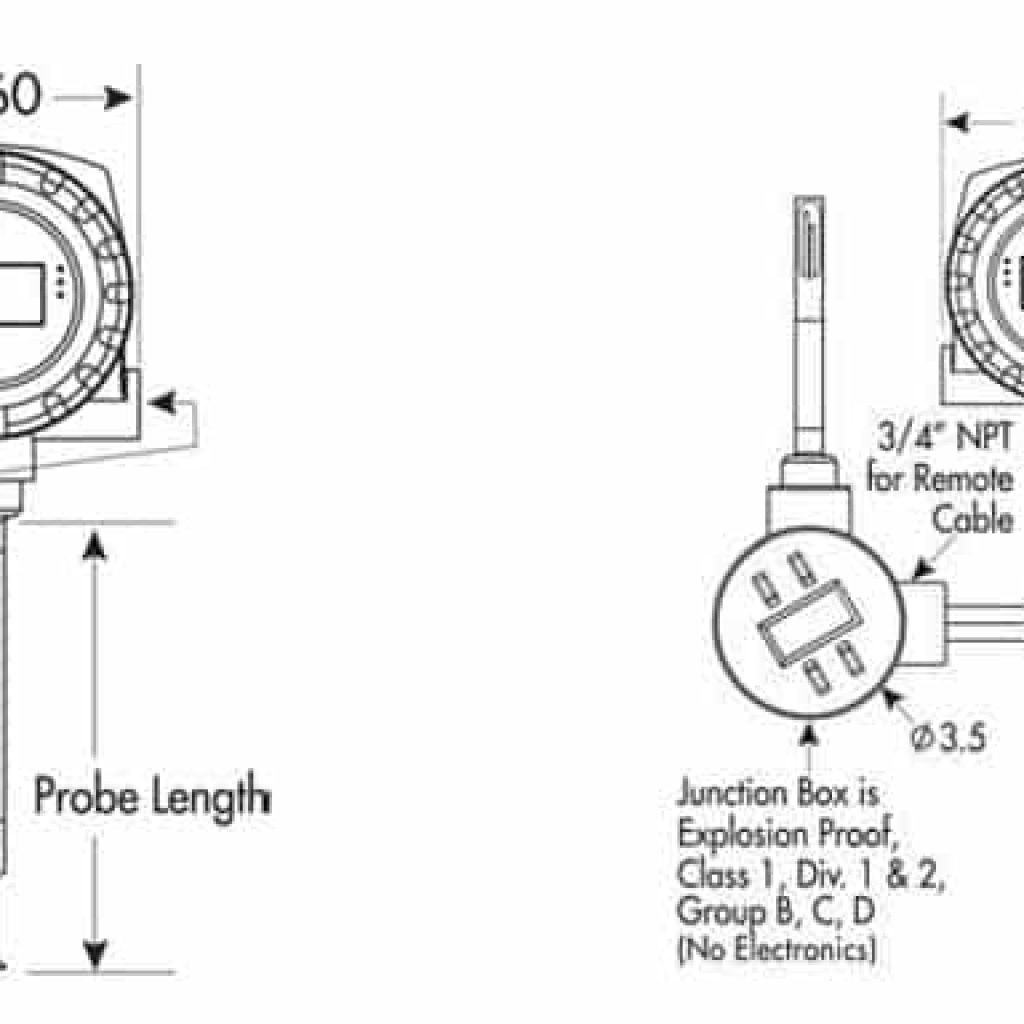 If you have ducts larger than 36" Sage has a solution for that. They recommend an average of 2 or 4 flow meter outputs.  This method would help to improve overall accuracy in measuring the flow rate.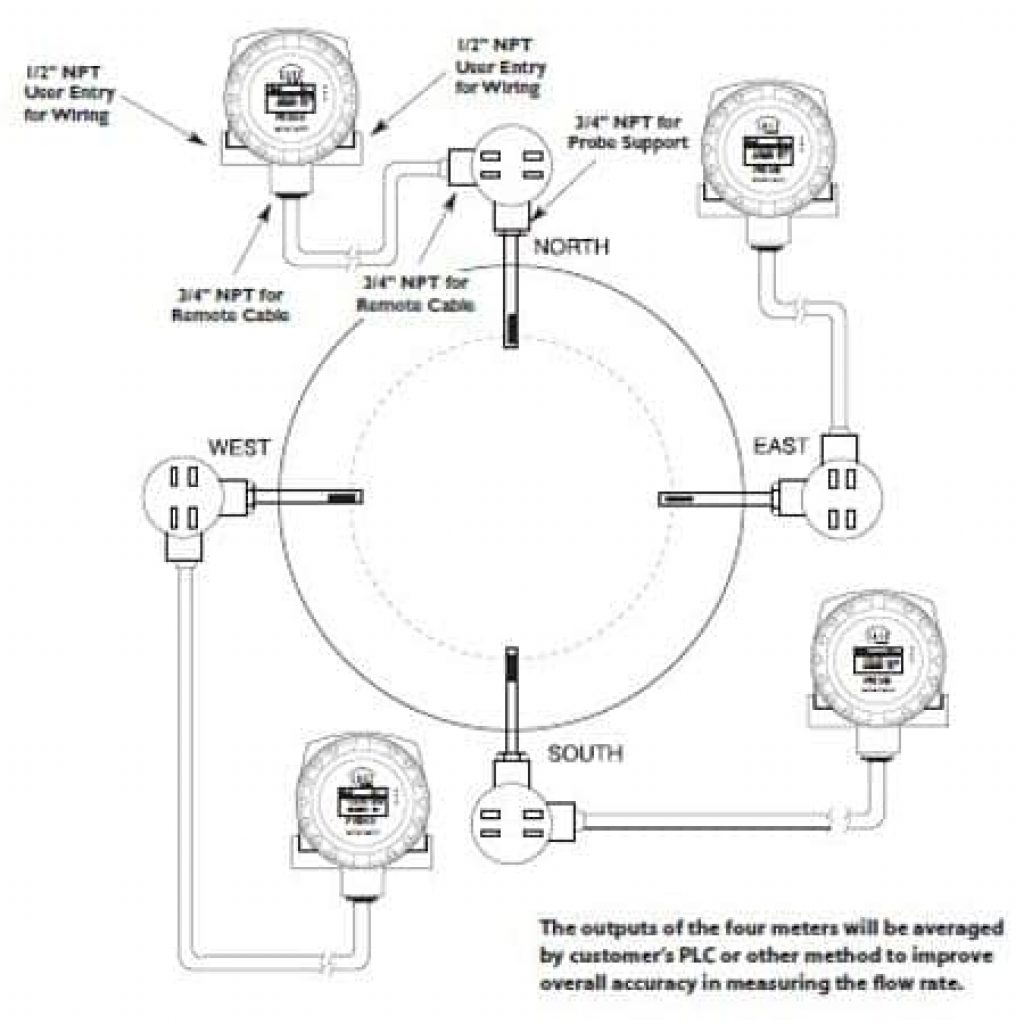 Why a Thermal Mass Flow Meter?
Direct Mass Flow
No need for separate T or P transmitters
Rangeability and Sensitivity
Resolution as much as 1000 to 1 (for Sage)
Sage can even detect 5 SFPM (e.g., 1 SCFM in 6" pipe)
Low Pressure Drop
Will not impede the flow or waste energy
No Moving Parts
Eliminates costly bearing replacements, and prevents undetected accuracy shifts
Ease of Instillation
Insertion Style for pipes 1" and up
Over 5 years ago, Sage introduced the In-Situ Calibration procedure.  This methodology eliminates having to send in your meter for expensive annual factory recalibrations. 
How Does In-Situ Calibration Work?
First, you have to be able to create a "No Flow" condition (0 SCFM).  This is easy and only takes a few minutes.  In-situ Calibration assures you that your meter continues to retain its original NIST Calibration from the factory, it verifies that the meter hasn't drifted or shifted, and confirms that your sensor is clean.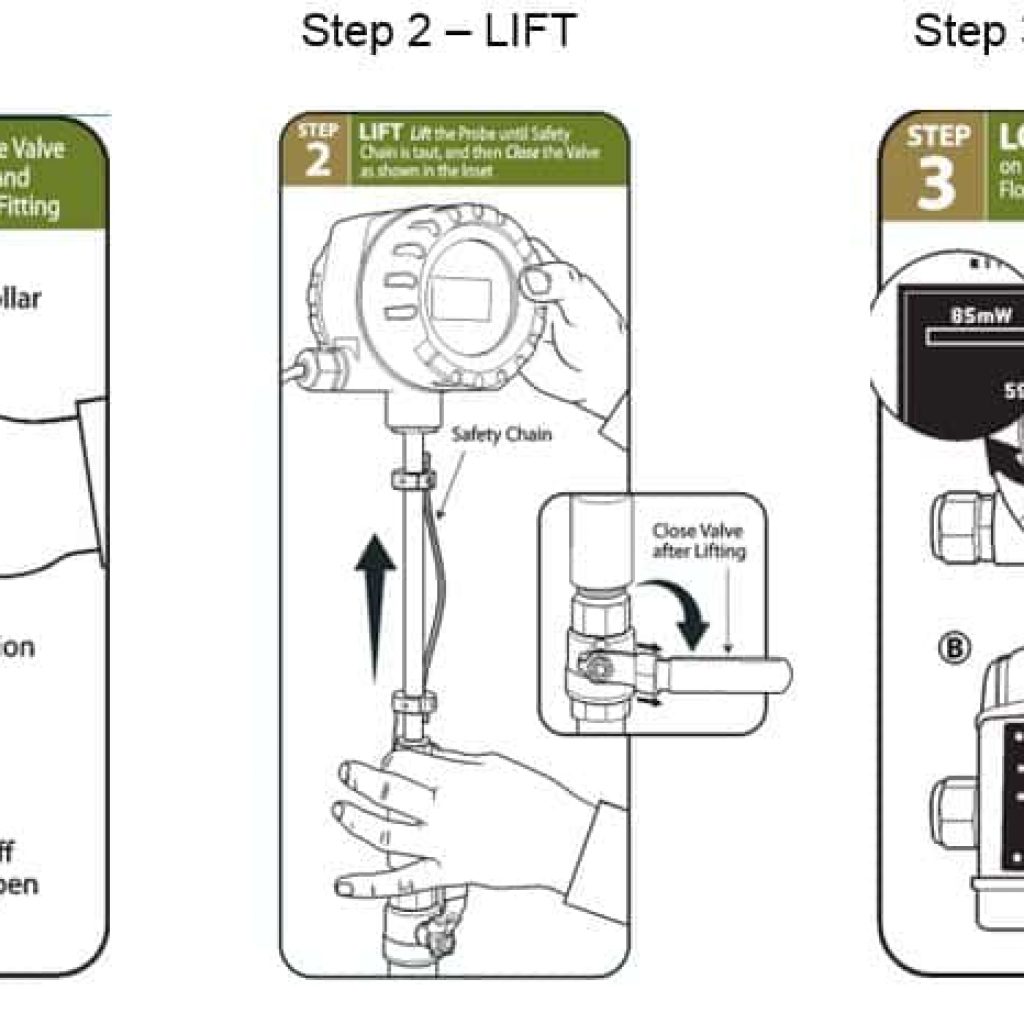 How to Buy a Flow Meter
Flow meters come in different styles, technologies, abilities, etc. No one meter that can do everything – but they all have their purpose. Before you can buy with confidence, learn what questions must be answered!