Air-logic systems have been around for a very long time, and still play an important role in many of today's pneumatic-control systems.  A few of these application examples are Two-Hand- Anti-Tie-Down circuits, Binary Redirect (or Flip-Flop) circuits, Oscillator (or Auto-Cycling) Cylinder circuits, Single Input (Open-Close) Clamp Control circuits, & Explosion-proof Environment circuits where power cannot be used.
Depending on the complexity, designing some of these air-logic circuits can be intimidating.  That is where our vendor-partner, Clippard Instrument Laboratory, steps in to save the day!  Celebrating their 75th year in business, Clippard is the king of air-logic and miniature valves.
They offer many standard acrylic pneumatic circuit boards in which you can attach their various modular components and accessories to simplify these complex circuits.  The ports on these boards are labeled, so you know exactly how to plumb your air lines, taking away any confusion.
They also offer modular subplate systems to be able to build your own circuits, if not using one of their standard circuits. This Whitepaper from Clippard gives some great guidelines to follow when designing your own air-logic circuits.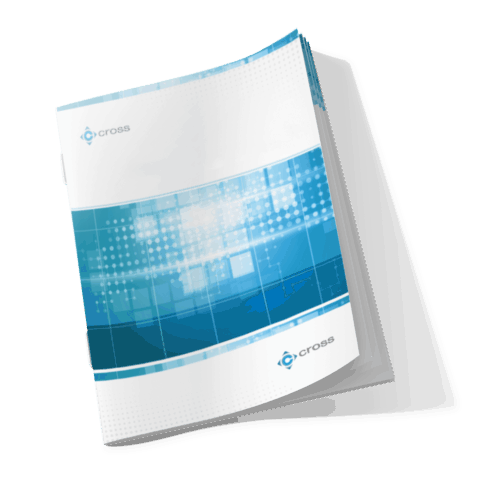 Along with air-logic circuit boards and modular air components, Clippard also manufactures many other pneumatic items. Among these are their Minimatic electronic valves that have one moving part and have been tested to over a billion cycles.
They are widely used in Industrial Manufacturing, as well as Medical Device manufacturing and Dental industries and can be configured for Oxygen Cleaned, Intrinsically Safe, Analytical, and even Proportional valve applications.  Over 50% of Clippard's business is for specials.  Their other offerings include cartridge valves, pinch valves, manual valves, control valves, air preparation components, fittings and air cylinders.  
Are you interested in learning more? Fill out our contact form with some details of your application and we'll have a specialist get in touch! Also, learn more about Clippard as a products and solutions provider for Cross.