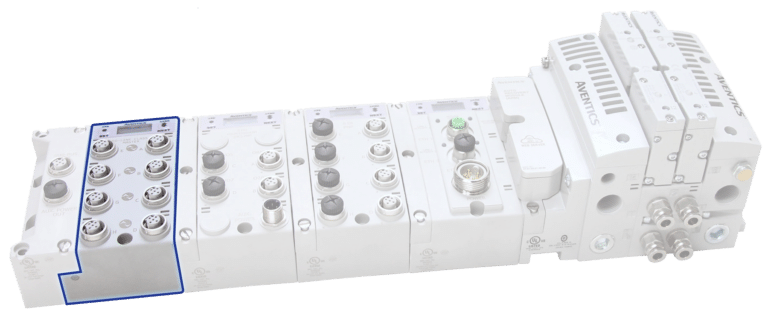 Emerson has launched the AVENTICS™ Class A IO-Link® Master for Series G3 electronics, a state-of-the-art I/O technology (IEC 61131-9) that integrates sensors, actuators, and valves into a network. The G3 IO-Link® Master stands out for its flexibility, featuring 8 ports optimized for high-density applications, supporting various sensors and devices through one module and standard cables.
Key features include its suitability for Industry 4.0/IIoT applications, enabling real-time data access for preventative maintenance through I/O mapping and event-based diagnostics. The G3 fieldbus platform allows multiple IO-Link® Masters on one valve system, eliminating the need for additional communication nodes. With a high degree of distributability (up to 30 meters from the G3), compatibility with popular protocols, and support for numerous valves, the master enhances connectivity and ease of use.
Moreover, the Class A IO-Link® Master facilitates the integration of various AVENTICS™ devices, creating a comprehensive Emerson solution. The product is part of the G3 fieldbus platform, configurable as an I/O module in the manifold or available separately. Pending UL Approval, it is identified by Part Number 240-381, and an optional T-adapter supports Class B solutions. Further details can be found in the G3 Fieldbus Technical Documentation.
Reach out to a Cross Company Automation expert to see if the G3 Fieldbus Platform from Aventics is right for your application!