The Cross Automation Group is Pleased to Announce Parker's New ETH Series Cylinder
This next generation electric cylinder from Parker offers unrivaled power density – this is the next generation version of the well known and widely used Parker ET Series.  The ETH design offers unrivaled power density due to larger screw and bearing designs in smaller packages.  The result is a product that offers increased force output from a given frame size or increased product life at the same force output.  The ETH is a user friendly design offered in a diversified range of configurations in order to meet specific application requirements.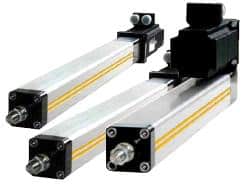 available in 3 profile sizes with both in-lin and parallel motor configurations,
ETH cylinders provide stroke lengths up to 1600 mm and speeds to 1.7 m/sec
Typical Parker ETH Applications
The ETH electric cylinder closed the gap between electromechanical and hydraulic cylinder performance making it suitable to use in higher force applications where increased reliability is required in the production process.  Taking the costs of the hydraulic system components into consideration, it is found that in most cases an electromechanical system  like the Parker ETH offers the more economical solution.  Combined with accessories, it offers several possibilities in these applications:
test equipment and labaroatory
packaging machinery
valve and flap actuation
pressing
material handling & feed systems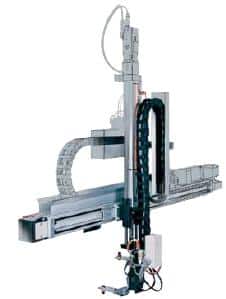 What about Harsh Conditions?
If your electric cylinder needs to withstand harsh conditions or meet critical design specs, we can help.  There are many Parker non-standard design option that will help you match the ETH to your specific application requirements including:
customized mountings and rod ends
oil-splash lubrication
hardened cylinder protection for aggressive environmental conditions
mounting of customer motors
overlong, polished or chrome-plated thrust rods
rod bellows
more….
The motion experts at the Cross Automation Group have been solving tough electric cylinder applications for decades.
May we assist you today with your requirements?
800.866.4568
Request for Quotation
Contact the Automation Group