Webinar: Innovations in Ultrasonic Flow Measurement Technologies
When: March 27th at 2pm EDT
Reduce downtime by replacing in-line magmeters with non-invasive clamp-on ultrasonic meters from FLEXIM
There are two main reasons a magmeter fails: the liner may become damaged or the meter internals become coated.
Magmeter liners fail because there must be complete electrical isolation between the electromagnetic field, and the media flowing through the meter tube. The flowing media and the electromagnetic field together create a full circuit. If the flowing media penetrates the liner, the meter will fail due to a short circuit.
The internal components can become coated with magnetite. Magnetite is the most magnetic of all naturally occurring minerals on the planet. It is common in mineral sands and is carried by water as it passes through underground caverns in the earth. When measuring the flow of water, magnetite leaves a dirty, black iron coating that is electrically conductive on the interior wall of your meter. This coating causes the meters to not work properly. While the meter is not broken, it cannot measure due to the electrically conductive coating on the inside of the meter that disrupts the electrical bridge.
Additionally, common chemicals used in the water industry such as Orthophosphate also foul the inside of a mag meter causing it to misread the actual volume.
So what can you do?
To ensure the accuracy of your flow measurements the existing magmeters will need to be replaced. Unfortunately, this can result in downtime and interruptions to water service. FLEXIM can help! With no downtime, or installation costs, ultrasonic clamp-on flow meters can give you accurate and reliable flow measurement.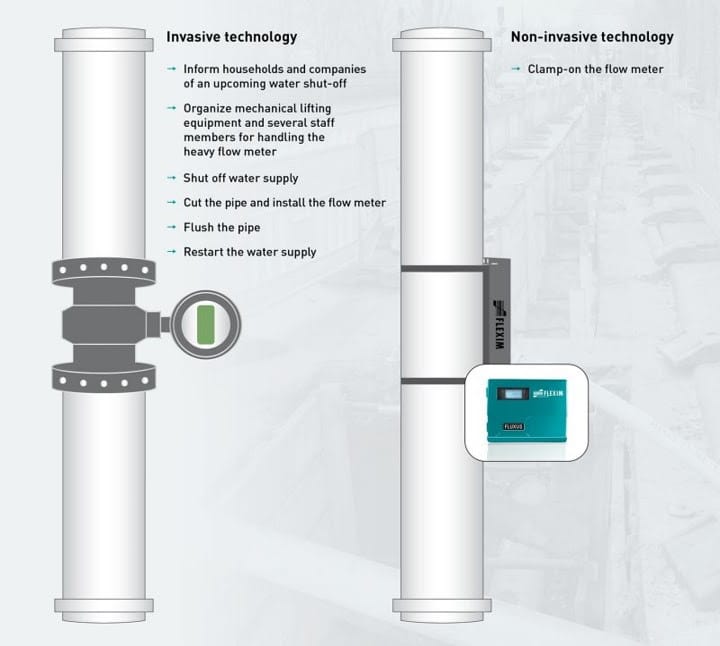 Please join us Monday, March 27th at 2pm EDT to learn more.