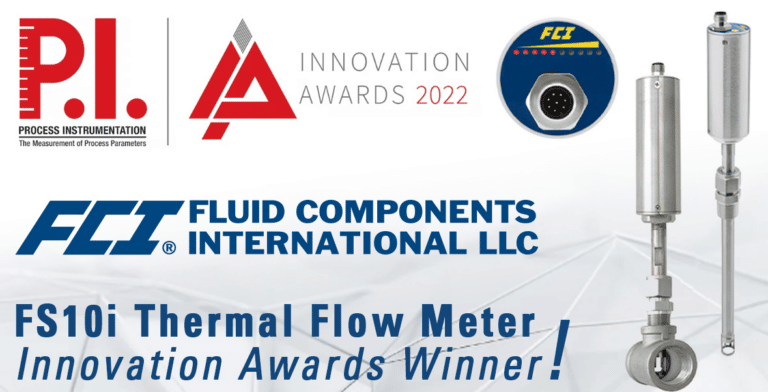 Cross Process Solutions Group is pleased to announce that FCI's new SIL-2 rated FS10i Series Thermal Flow Meters for air, compressed air, and natural gas applications has been selected as the winner of Process Instrumentation Magazine's Product Innovation Award 2022. These thermal flow meters help compressed air system manufacturers keep the pressure steady and reliable when a potential leak could mean extended downtime, lost revenue, and potential safety concerns. 
The advanced thermal dispersion flow sensing technology of the FS10i Flow Meter is ideal for any type of process or waste gas leak detection, zone monitoring, blowers, boiler and burner air and gas fuel feed lines, calciners, kilns, ovens, packaging equipment and plant sub-metering systems.
At Cross, we always aim to pick winners that can deliver the best value to our customers. And this is one of those cases. 
Are you interested in learning more? Fill out our contact form with some details of your application and we'll have a specialist get in touch! Also, learn more about the FCI products and solutions offered by Cross.