Thermal Flow Meters Help Electric Power Plants Keep Their Cool with Hydrogen Gas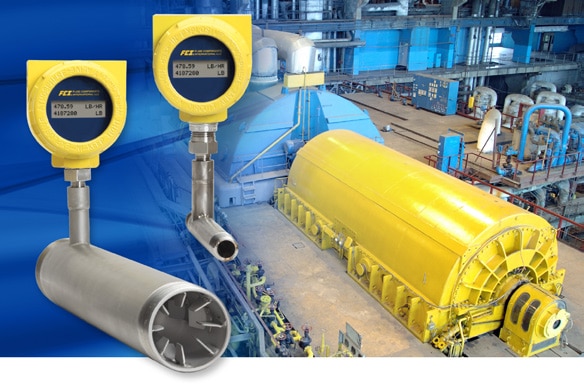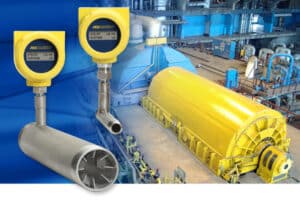 This case study from FCI discusses the challenges faced in electric power generation plants, particularly in managing the heat generated during the process of electricity generation. In these plants, a fuel source heats a boiler, creating steam that drives turbines, ultimately generating electricity. The critical issue is managing the heat produced during this process, particularly in the wire coils of generators, which need to be continuously cooled to prevent overheating, degradation, and failure.
Hydrogen (H2) is the most efficient coolant for generators, but it comes with safety concerns due to its small molecule size, combustibility, and potential for leaks. The U.S. Department of Occupational Safety and Health Administration (OSHA) highlights the risks associated with hydrogen, including its tendency to concentrate in overhead areas and ignite easily.
To address these challenges, the case study discusses two specific problems and solutions:
Problem 1: Difficulty accurately measuring hydrogen leakage from storage cylinders to a generator. Solution 1 involved the installation of an FCI ST75V Series Thermal Mass Flow Meter, which accurately measures gas mass flow without requiring separate temperature and pressure transmitters. This meter improves accuracy, reliability, and safety in monitoring hydrogen leakage rates.
Problem 2: Ensuring the generator is filled with a sufficient amount of hydrogen after purging with CO2. Solution 2 involved installing a second ST75V Series flow meter to measure the hydrogen refill rate and totalized flow volume from cylinders back into the generator, ensuring proper cooling of the electrical coil.
Both flow meters are designed to connect with industry-standard communication protocols, providing data for programmable logic controllers (PLCs) and distributed control systems. They are rugged, maintenance-free instruments with built-in temperature compensation and direct mass flow measurement capabilities. The installation of thermal flow meters has improved the safety and efficiency of the electric power generation plant by accurately monitoring hydrogen leakage rates and ensuring adequate cooling of generators. These meters have been successfully installed and commissioned, providing consistent and reliable data for plant operations.
As an exclusive representative for Fluid Components International, Cross offers the complete line of FCI flow equipment throughout our territories in the mid-Atlantic area, including; Maryland, Virginia, and Washington D.C. Take a look at the full case study from FCI and contact a Cross process solutions expert to discuss how FCI products can increase efficiency in your operation.