New electrification engineer brings e-mobility experience to Cross
It is no secret that the mobile market is going electric. At Cross Mobile Systems Integration we have committed to staying on top of the move to electrification. We are proud to announce the addition of our newest electrification engineer, Cole Koster. Cole is a graduate of Kennesaw State University and has 5 years of experience working as the electrification team lead for a manufacturer of airport ground support equipment.
Cole is excited to join Cross Company because of the opportunity to work on more diverse and larger-scale projects. Because of his past experience, he has been able to hit the ground running and is already adding valuable insight to our work on electrification in mobile applications. Cole lives in the Atlanta area so he is within a short drive from many of our customers in Georgia, Alabama, and Tennessee.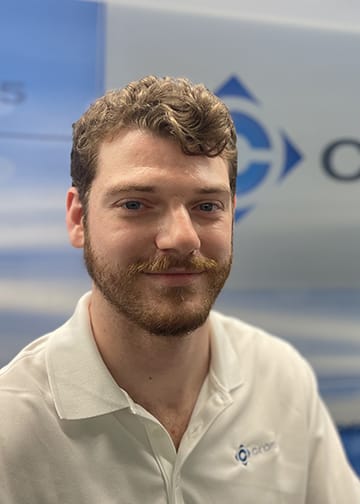 When he isn't working Cole loves to spend time outside. He is an avid backpacker and hopes to get his scuba certification soon. Cole also enjoys live music, the Atlanta food scene, and working out in the home gym he built during the quarantine.
If you are interested in learning how Cross Mobile Systems Integration can help with your electrification project, contact our team today!