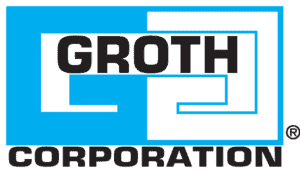 Greensboro, NC – Cross Company's Flow and Safety Technologies Group is excited to announce an expanded relationship with Continental Disc and Groth Corporation. We are the newly appointed exclusive representative for Alabama and the panhandle of Florida. Continental Disc, and its subsidiary Groth, are industry-leading manufacturers of plant protection products including rupture discs and pressure/vacuum relief valves. Cross Company's Instrumentation Group provides solutions to process industry facilities throughout the Southeast that help our customers measure, analyze, control, and safely operate their processes.
Safety is an essential factor in the operation of a production facility. This expanded partnership will greatly increase the types of solutions that Cross Company can provide our customers in the state of Alabama and the Florida panhandle.
Continental Disc and Groth Corporation's comprehensive portfolio of products includes:
Rupture Discs and Holders
Pressure Relief Valves
Vacuum Relief Valves
Pilot Operated Valves
Flame and Detonation Arresters
Emergency Relief Valves
Waste Gas Burners
Pressure Regulators
Cross Company's Flow and Safety Technologies Group has been a representative of Continental Disc and Groth since 1990 as their exclusive representative in Georgia, North Carolina, South Carolina, and Tennessee. Cross Company's team of highly experienced and technically trained Field Account Managers and Product Specialists will work to develop comprehensive solutions for our customers.