Technical Bulletin - Steam Hose Chart

This steam hose chart from Parker represents three forms of water when subjected to heat and pressure. Take a look to know which point hot water becomes saturate steam. Our hose and fittings group has been working with Parker for years and can help your team determine which hose and fittings products are best for your operation.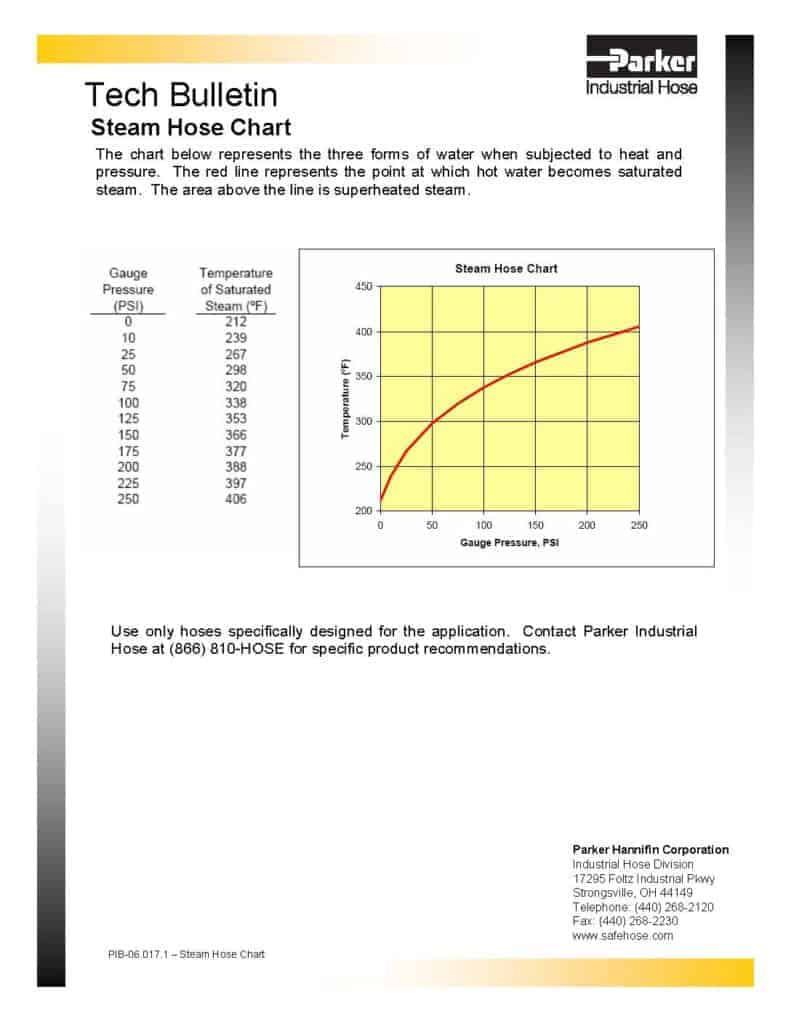 Are you interested in learning more? Fill out our contact form with some details of your application and we'll have a specialist get in touch! Also, learn more about Parker as a products and solutions provider for Cross.