The Industrial Gas Apparatus Committee of the Compressed Gas Association (CGA) and the Hose Technical Committee of the Rubber Manufacturers Association (RMA) jointly prepared the RMA/CGA IP-7 standard. This standard was written to cover light duty, standard duty and heavy-duty hose to be used with oxy-fuel gas equipment for welding, cutting or other allied processes, such as brazing, metallizing, heating and scarfing downstream of a pressure control device (such as a regulator).
Do you know what type of welding hose is needed for your application? Take a look at the full technical update from Parker to learn more.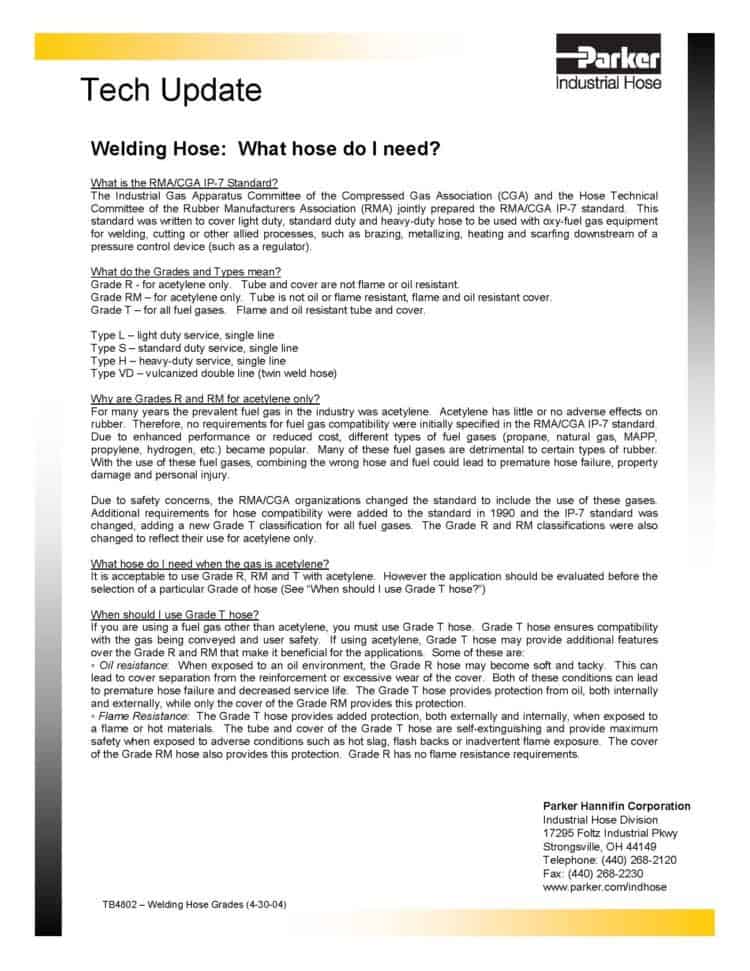 Are you interested in learning more? Fill out our contact form with some details of your application and we'll have a specialist get in touch! Also, learn more about Parker as a products and solutions provider for Cross.