Cross Provider: Brooks Instrument
Take a look at the Brooks Instrument Guide – Solve Compliance, Integration and Process Challenges Using Rich Text Data.  This guide explains how digital mass flow controllers and Ethernet-based architectures enhance biotechnology systems. 
Our instrumentation group has been working with Brooks Instrument for years and can help your team determine which products and solutions are best for your operation.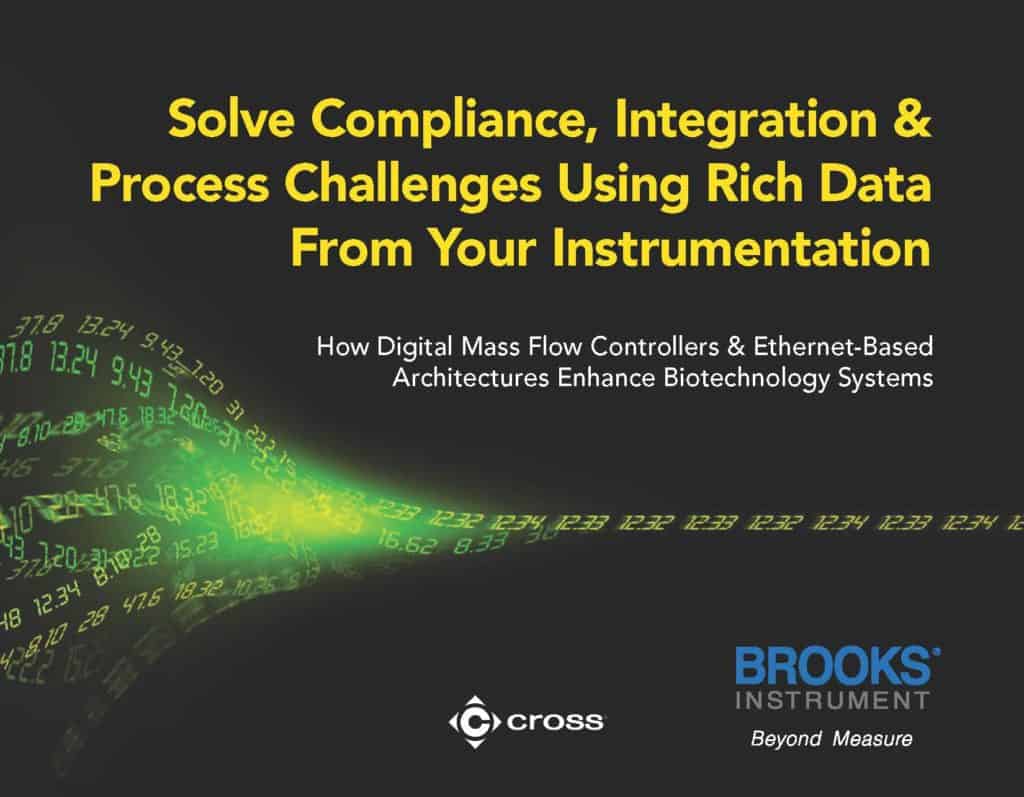 Are you interesting in learning more? Fill out our contact form with some details of your application and we'll have a specialist get in touch! Also, learn more about Brooks Instrument as a products and solutions provider for Cross.