Highly capable safety relays in a compact package
The PSRmini safety relays from Phoenix contact boast the narrowest footprint on the market, starting at only 6mm. These safety relays utilize the elementary relay with force guided contacts that was developed in-house by Phoenix Contact. The innovative technology gives you maximum safety with impressive features including high switching capability up to 6 A and superior availability due to the double diagnostic contact.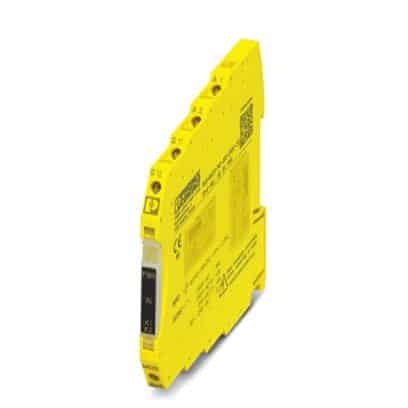 Space savings of up to 70% without limiting performance, thanks to relay technology developed in-house
Maximum safety and availability, thanks to force-guided contacts
Cost-benefit optimization when configuring applications, starting from a single enable path
Wide range of applications, thanks to the extensive product portfolio providing compatibility with a wide variety of signal generators
Approvals for all global markets
PSRmini safety relays are part of the COMPLETE line system
Contact our experts today to learn more about the PSRmini from Phoenix Contact as well as other safety relay options for your application.
Contact Cross today to find the right safety relay for your application