Thermocouple Wire and Connectors
"TECPAK™" MgO insulated, sheathed thermocouples, offer high reliability and versatility in a wide variety of applications. These T/C's are used either directly inserted into the process or protected by a Thermowell or Protection Tube depending on application requirements.
A wide variety of design, sheath material and diameter selections are available to suit application conditions. A variety of heads, connectors or flexible leads can be specified for the termination. Standard sheath materials are 304, 310 & 316 Stainless Steels and Inconel 600.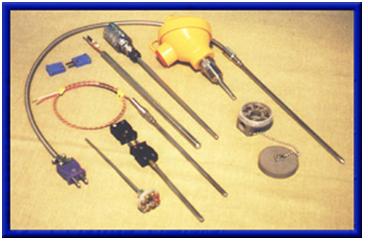 Special sheath materials such as Monel, 446 Stainless, Titanium, Tantalum and various grades of Hastelloy are also available. Available diameters range from .020″ to .625″. Designs range from very flexible/fast response to rugged/high temperature in spring loaded or non-spring loaded styles.
Interested in learning more about how Cross company can help your operation? Contact us today to discuss your project or application with a Cross team member.
Request a quote for Thermocouple Wires and Connectors