Pressure Transducers and Transmitters
WIKA S-10 pressure transmitters are precision engineered to fit most industrial pressure measurement applications. The compact, rugged design makes these instruments suitable for applications including hydraulics and pneumatics, vacuum, test equipment, liquid level measurement, press control, compressor control, pump protection and numerous other processing and control operations. A wide range of electrical connection and process connection options are available to meet almost any requirement.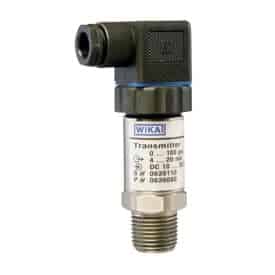 Hydraulics and pneumatics
Test equipment
Pump and compressor control
Liquid level measurement
Are you interested in learning more about how Cross company can help your operation? Contact us today to discuss your project or application with a Cross team member.
Request a quote for a Pressure Transducer or Transmitter