October 27th, 2017
Cross Company recently wrapped up a custom control cabinet solution that highlights how an existing set up can easily be optimized to fit customer needs. This customer had been using a standard floor cabinet, modified with wheels, to control an elaborate gantry system that was meant to be broken down and rebuilt through its operation (Figure 1).
The customer desired a custom mobile cabinet solution that could replace their gantry controls cabinet, which contained a multi-axis motion controller, servo and stepper drives, as well as auxiliary safety and general purpose I/O. Looking to make upgrades, they also wanted space for a rack mounted PC to be installed in the same cabinet.
The goal for this project was for a system that would allow them to use their pre-existing hardware and cabling, add in the functionality of a rack mounting system, give them the flexibility to upgrade to any future hardware decisions, and ease the pain and frustration associated with startup, field installation, and troubleshooting on their current system.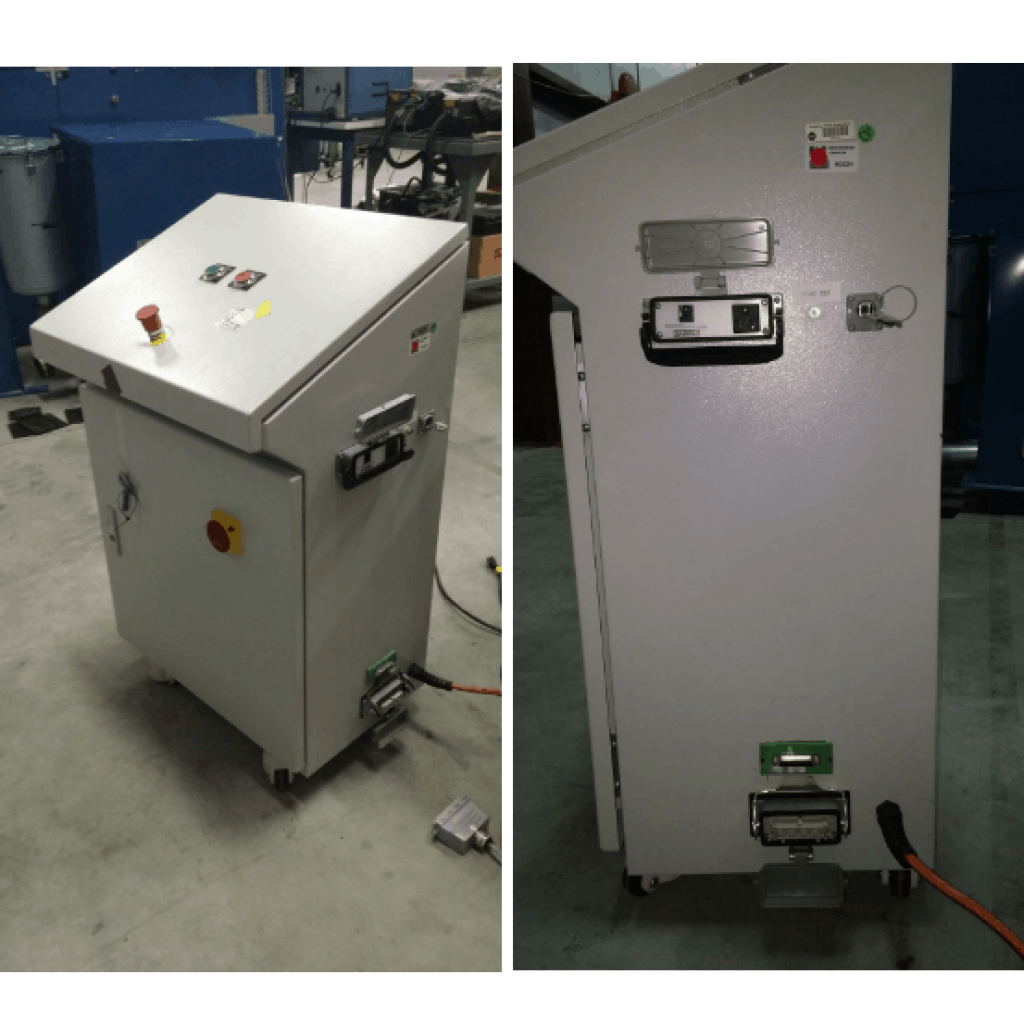 Figure 1: Old Controls Cabinet 
With some research, careful layout, and cable management foresight we selected the 6900 series modular industrial workstation from Rittal. With the case selected and the hardware requirements laid out, we next needed to work with a local cabinet shop and we decided to work with Industrial Technical Services out of Chester, VA to install and test all of the components to provide our customer a turnkey solution. We have used ITS several times in the past and they always go above and beyond with regards to proper cable management and layout, as well as any custom modifications we request.
The next big hurdle with this design was the cable management. We found that the amount of hardware to manage the specified motion required two equipment shelves. We worked with our friends at IGUS to select a suitable solution and were able to navigate the cabling from both shelves as well as provide a track to the back wall for the pass-through connectors. Below are some preliminary layout photos and ideas for how to run the cables.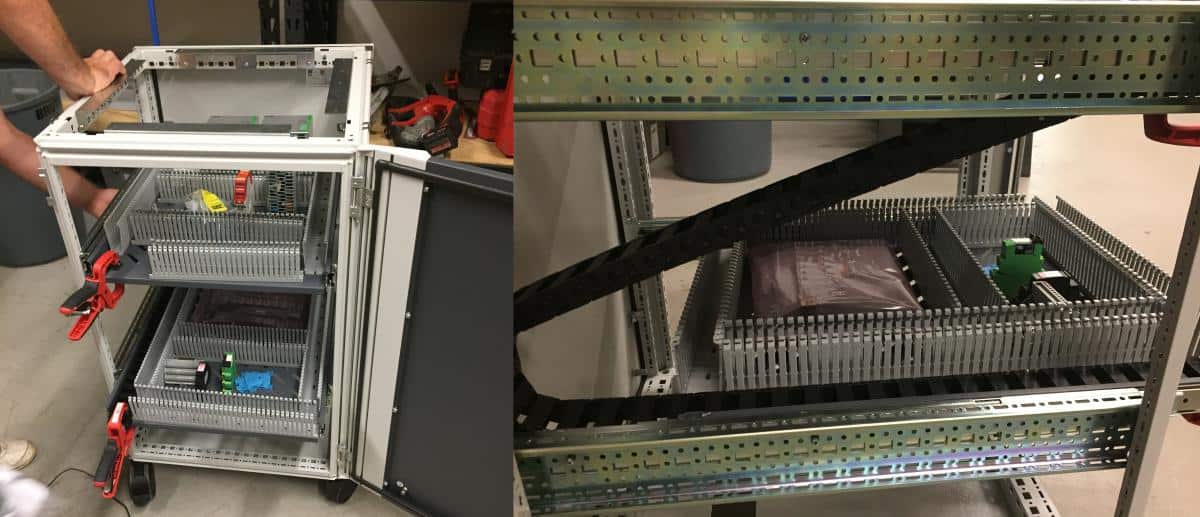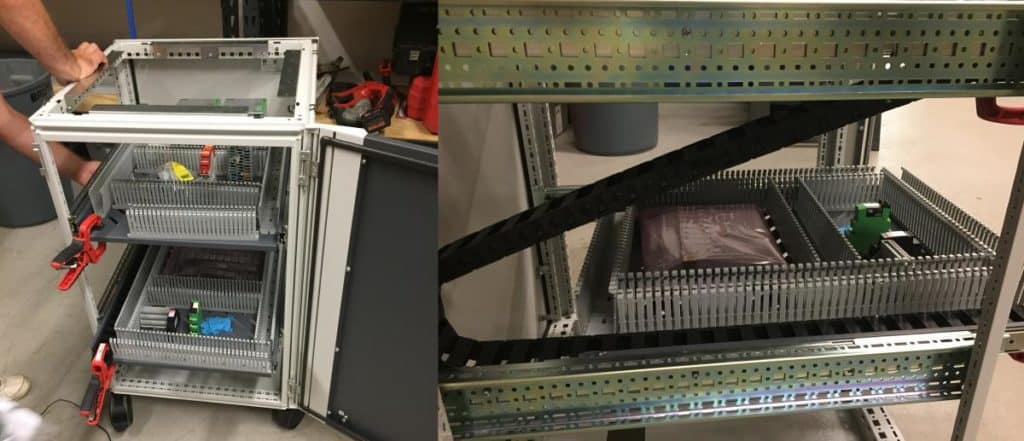 Figure 2: Rack Mounted Trays in a Mobile Controls Cabinet
The customer required the ability to accommodate potential expansion for additional hardware. Once those alterations were made, final assembly began. ITS completed final assembly and wiring. Cross Company application specialist Larry Sedley and I went to ITS and walked through the functionality of the cabinet. We received the final drawings for accurate record keeping. Below are some of the final images. Note how the e-stop circuit and wired e-stop button are installed on the pull out drawer and front panel respectively. A fan cooler was also installed to keep the power supplies at an appropriate temperature.


Figure 3: e-stop Circuit and Button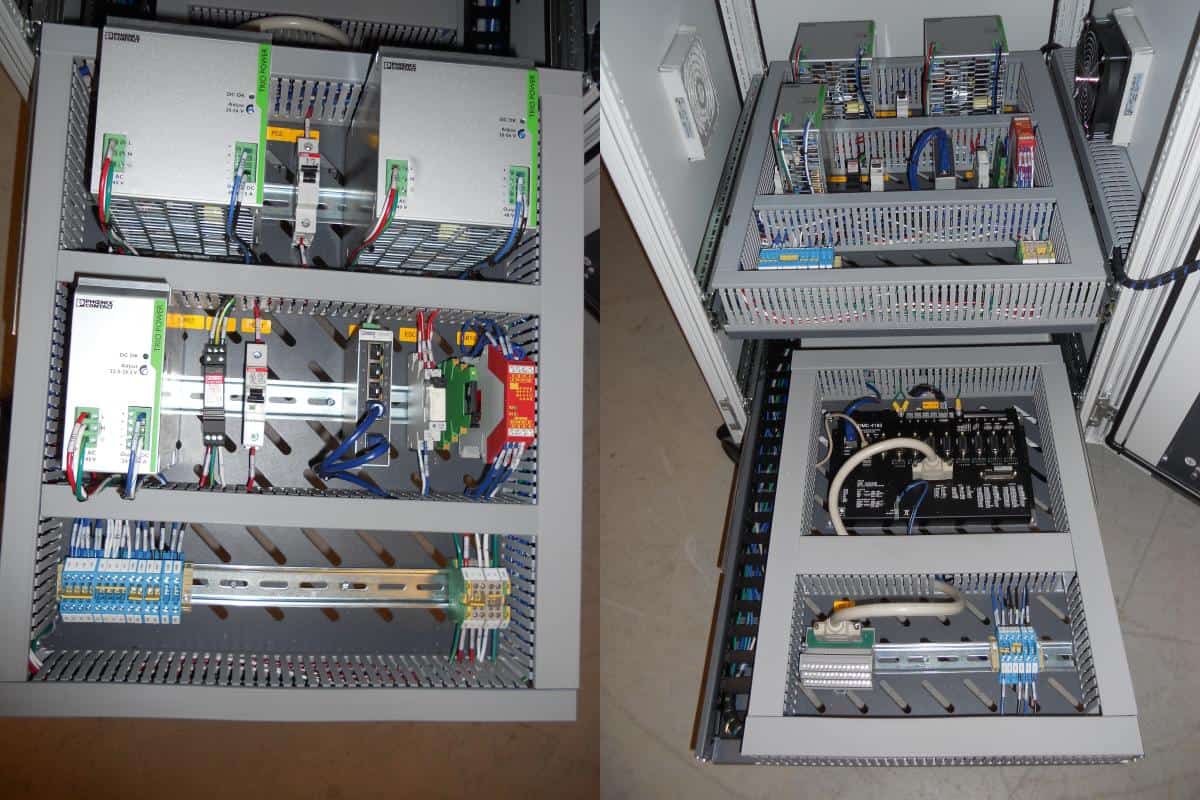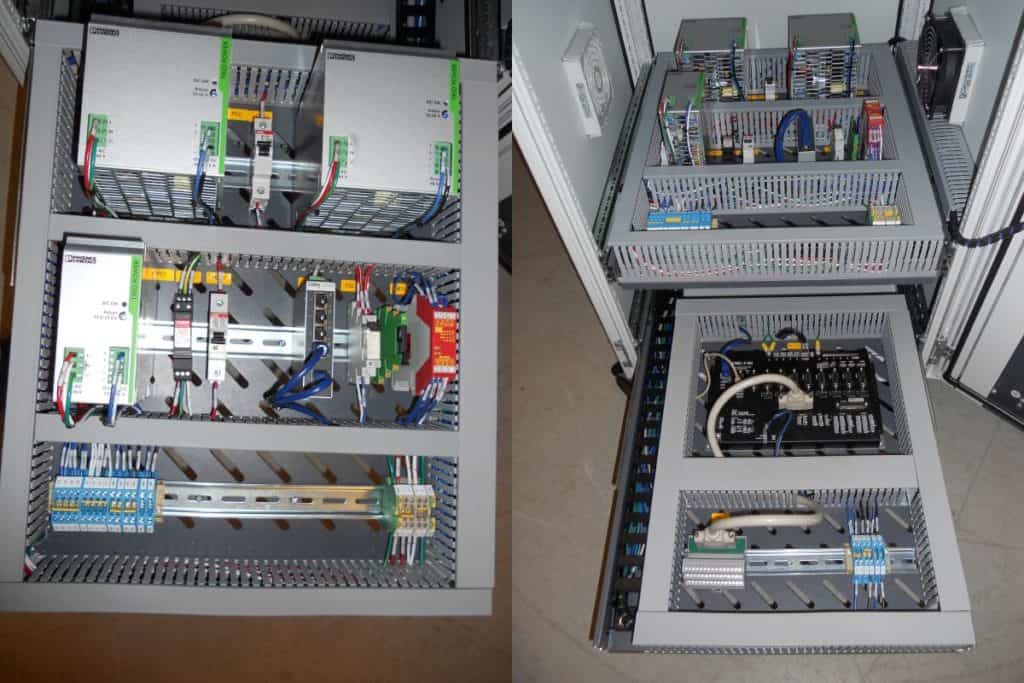 Figure 4: Final Rack Configuration
This was a great solution, showing that this form factor is possible. I believe there are others who would like to do something similar and this may be a great concept to work from. This system is incredibly modular and easy to work on with the installed pull-out drawer option and rack rail system. It offers greater customization as our customer's project continues with easy access detachable walls and extra room for more equipment. Big thanks go to Lee Lafoon at ITS for his continued support and ingenuity while working on this project. If you are somebody looking for an electromechanical solution to a problem or application you are working on, give our team at Cross Company a call and we will be happy to talk you through a solution that fits your needs.