August 14th, 2018
Now that you have designed a heavy-duty, ultra-capable, one-of-a-kind, off-highway vehicle, let's be sure to properly equip it. Too often, a winch is overlooked when designing mobile equipment, but part of good design includes equipping it with the means to get itself out of trouble.
A heavy duty winch can be a valuable insurance policy. However, properly selecting the winch capacity and other features can be confusing.
Ramsey Winch offers electric and hydraulic winches with a wide range of capacities and features for most heavy duty applications. Wired pendants, manual operation, and wireless control are available. There are multiple disengagement options as well depending on desired functionality. Working capacities range from 8,000 lbs to 130,000 lbs pull force. With this range, Ramsey Winch is a great choice for applications ranging from towing and recovery to railroad and general industry.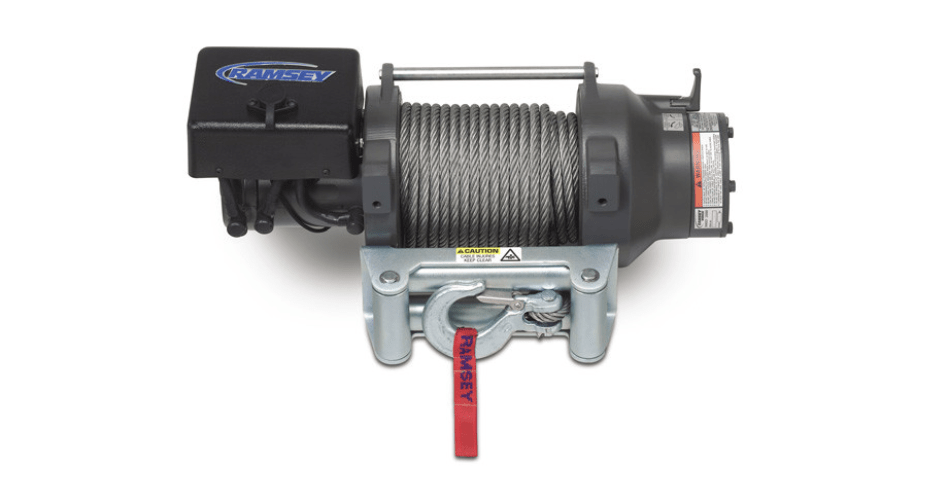 How To Properly Select a Winch For Mobile Equipment?
There are rules of thumb depending on the industry. 1.5x the GVWR is a conservative way to size a winch without knowing exactly what might be encountered. This means that the winch could theoretically lift the vehicle plus occupants dangling from a cliff. This may be necessary or it may be overkill. Industrial applications would require calculations involving angle of pull and other predictable variables.
An important detail to remember when sizing a winch is that it will have a different pull force depending on how much of the cable is wound on the drum. When on the outermost layer, the pull force will be significantly lower than when the cable is unwound. This must be taken into account when selecting a cable length. The more layers of cable that exist, the weaker the relative pull of the top layer.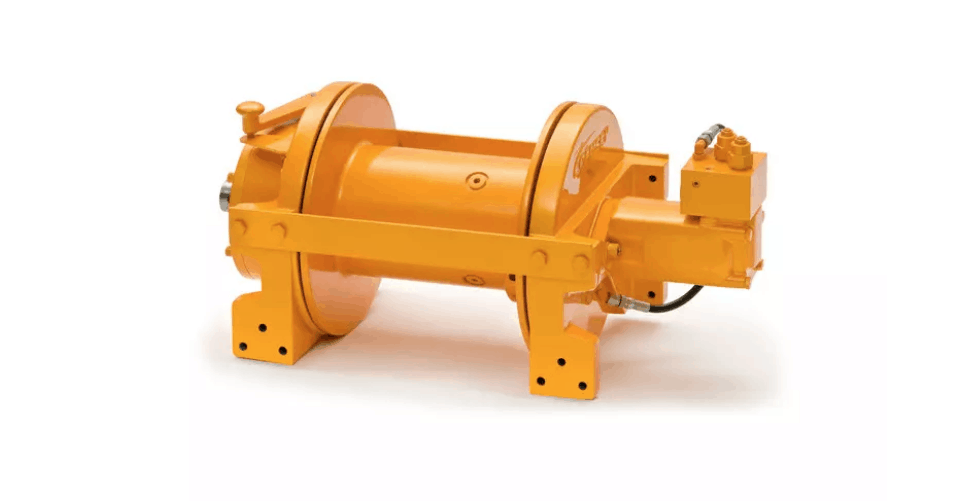 Let's take a Ramsey Powermaster 20K hydraulic powered unit as an example. The rated speed is 40 feet per minute on the first layer. If we wind 220 ft of 9/16" wire rope onto it, there will be 5 layers. The additional circumference will result in a line speed of 62 feet per minute while operating on the outermost layer. The 20,000 lb pull force is another rating given based on the first layer of pull. This value is reduced to 12,300 lbs when operating with the outermost layer in the same scenario.
Depending on how ratings are published by competing manufacturers, capacities could be greatly over or understated. If you have more winch questions or questions about mobile equipment, contact the experts at Cross Company for design input and support for your next project!