Parker's new Automation Controller, or PAC for short, is an innovative new machine and motion controller that combines advanced logic, multi-axis motion control, signal handling, and embedded web visualization into one surprisingly high performance, yet economical package.
It uses EtherCAT, (the fastest industrial Ethernet technology available) for motion, local and remote I/O, and third-party device connectivity. Standard features also include dual LANs for network separation, a built-in OPC Server, and Modbus TCP functionality. Options are available for Ethernet/IP, Profinet, and Profibus communication protocols.
The PAC comes in 3 different versions depending on the functionality needed. These variations are covered below in Figure 1. The main purpose of this blog is to focus on potential applications solutions for the CNC version.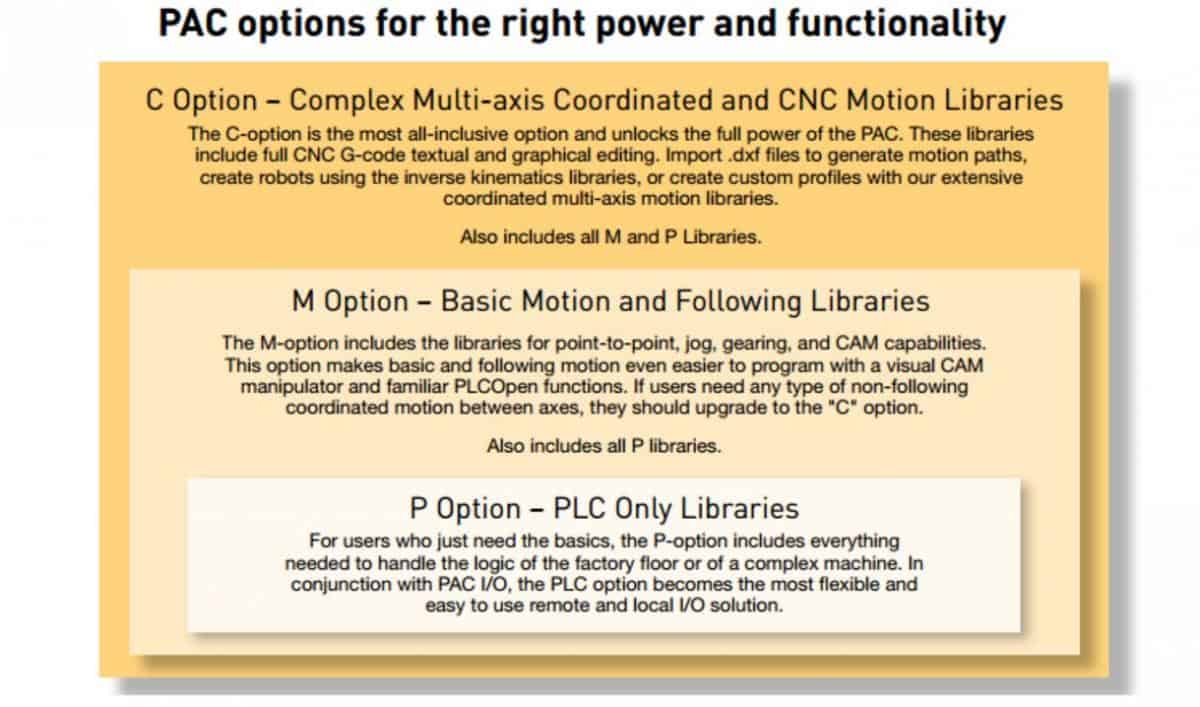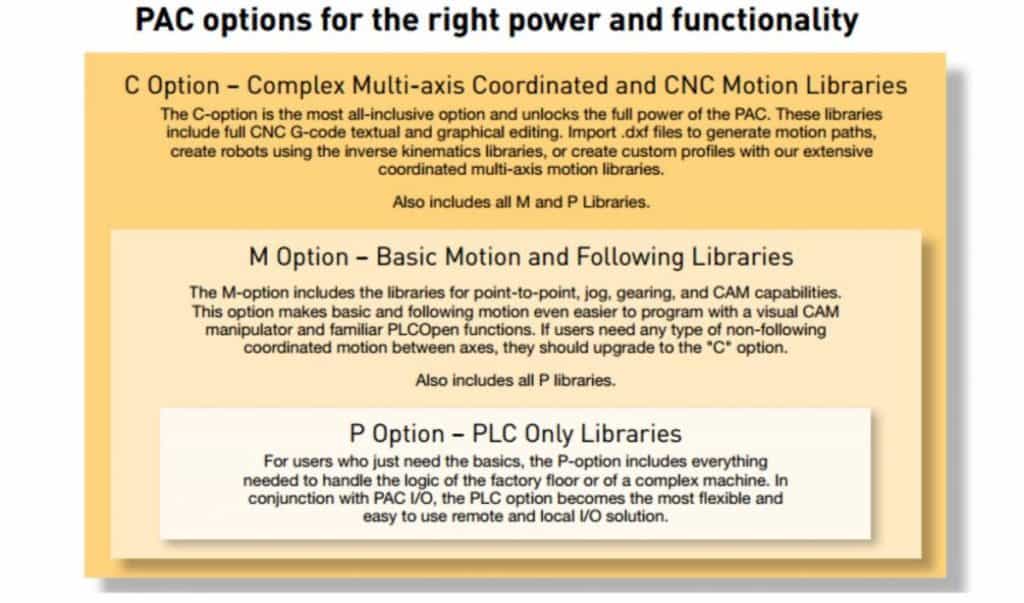 Figure 1: Parker Automation Controller (PAC) Options
The PAC uses Parker's Automation Manager (PAM) software for application development and programming. PAM is completely free and includes an IEC 61131-3 CoDeSys based programming environment, (Ladder, Structured Text, Structured Text, Continuous Flow Chart, Function Block Diagram, Sequential Flow Chart, Instruction List), PLCopen Motion Control Libraries (Parts I and II) and a groundbreaking CNC programming/Editor option that supports industry standard DIN 66025 CNC G-code.
The CNC option allows users to import DXF or ASCII files in the Automation Manager and subsequently generate motion paths from the G Code files. This option also allows you to create robots using the inverse kinematic libraries and even create custom profiles with an extensive suite of coordinated multi-axis motion libraries. Below in Figure 2 is a screenshot showing the 'Import from DXF File' selection available in the Parker Automation Manager.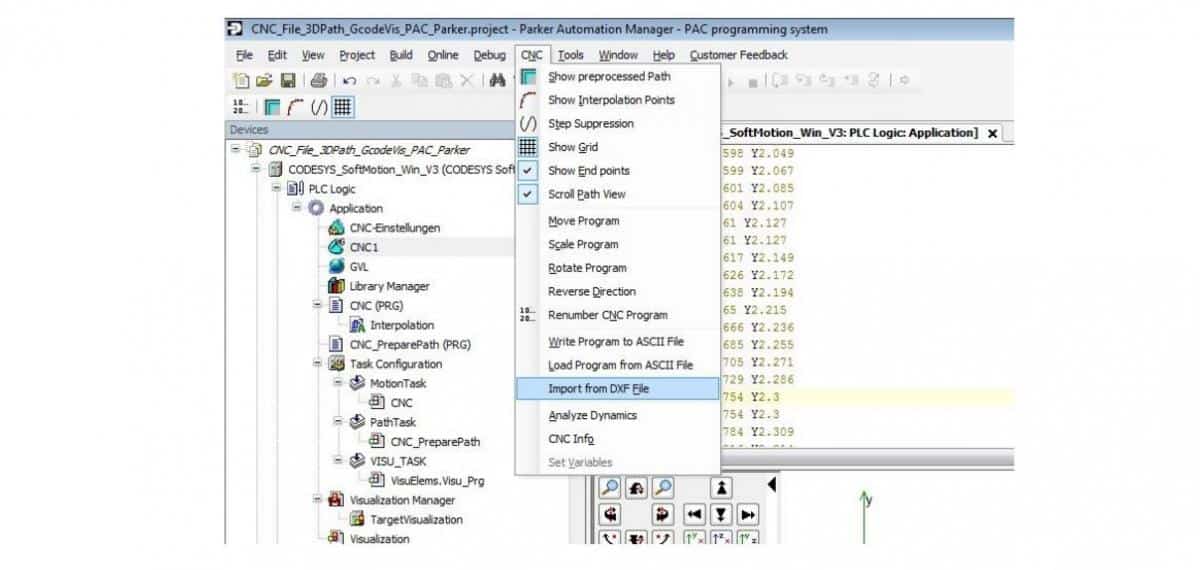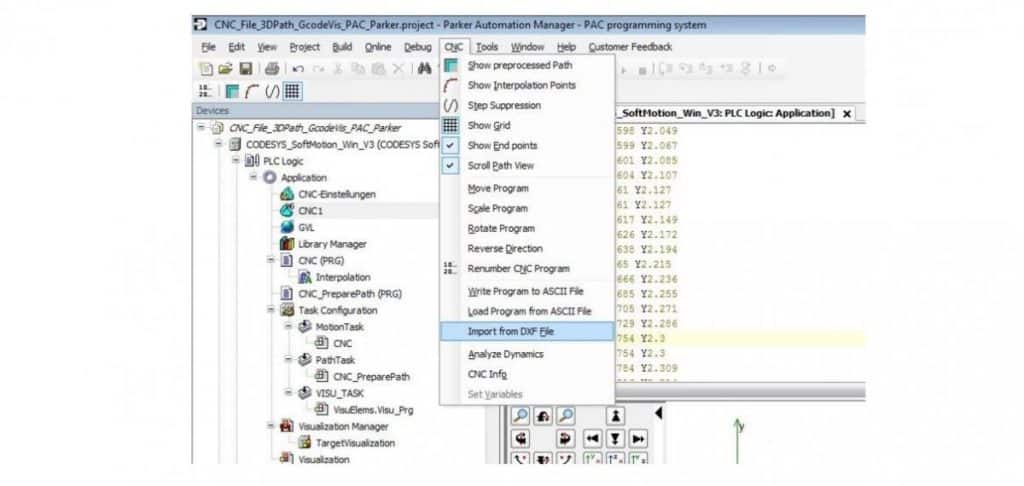 Figure 2: Parker Automation Controller (PAC) Import DXF Screenshot
CNC Application Examples: Material Removal & Dispensing
Material removal applications, such as cutting, milling, deburring, routing, grinding, and polishing are common processes that can benefit from the PAC's new CNC path following functionality. A flexible path following method can be particularly useful for manufacturers with a medium-high mix of parts and low-medium volume. These type of production environments cannot always justify automated solutions because traditional methods lack flexibility – usually requiring large amounts of time to reprogram the system for each new path. Even with a very skilled programmer, it is usually not fiscally viable to automate the process.
Imagine a company that makes leather goods (purses, handbags, wallets, etc.) They have a station where operators use knives to cut out varying patterns. The process is repetitive, labor intensive, and causes numerous operator injuries. All of these factors lead the manufacturer to look at available options for automating the process. In the past, it has not been economically feasible for them to set up a traditional robot or motion control system.
However, since this leather manufacturer has an extensive library of the 2D drawings for the products they make, the PAC's new CNC option is a potential solution for implementing an easy to use, flexible path following system that minimizes changeover time. By incorporating a mechanical sub assembly (i.e. gantry system or robot) with a blade mounted to it, the manufacturer can develop a solution to fixture down the leather, import their 2D drawings into the PAC's CNC editor, select the motion path(s) to follow, and hit 'go' to start the cutting process.
Along with material removal, dispensing applications like depositing adhesive or paste onto a surface can also benefit from the PAC's CNC path following functionality. Like material removal, these processes are also typically repetitive, labor intensive, and sometimes include complex paths that may be difficult for operators to continually follow with a high degree of precision. By utilizing the CNC functionality in the PAC, the ability to automate dispensing applications can become more realistic for manufacturers in a production environment with varying parts and corresponding motion paths.
Other common applications that can apply the CNC path following functionality include Painting and Welding.
Please take a moment to watch the video below for an overview of a 5-axis system using the PAC controller to with a 3-Axis Delta Robot and X-Y Linear Servo Table. The system uses a marker to draw different pictures based off the G-Code paths generated from a DXF file. Towards the end of the video, a few of the powerful visualization tools in Parker's Automation Manager software are also highlighted.