On a machine being propelled by hydraulically controlled wheels, or that has multiple control functions that are working hydraulic motions, there can be a spaghetti-like mess of hoses and wires. Systems designers are tasked with cleaning up the mess and insuring proper operation, safety, and adjustability, while also designing a machine which can be manufactured for a low cost.
This is no easy feat. Every function needs a control valve, which might be proportional, possibly a flow control to control the speed, and a check valve or counter-balance valve for load holding. Not to mention the flow dividers, pressure regulation, and monitoring ports! If each of these functions requires a pressure, tank, A and B work ports, gauge port, and other possible connections, then the amount of leak points can grow out of control and become impossible to maintain.
To simplify these designs, consolidate piping, centrally locate connections and test points, and clean up the look of a machine's hydraulic and control package, Cross Company utilizes Screw-In Cartridge Valves in our custom designed manifold blocks.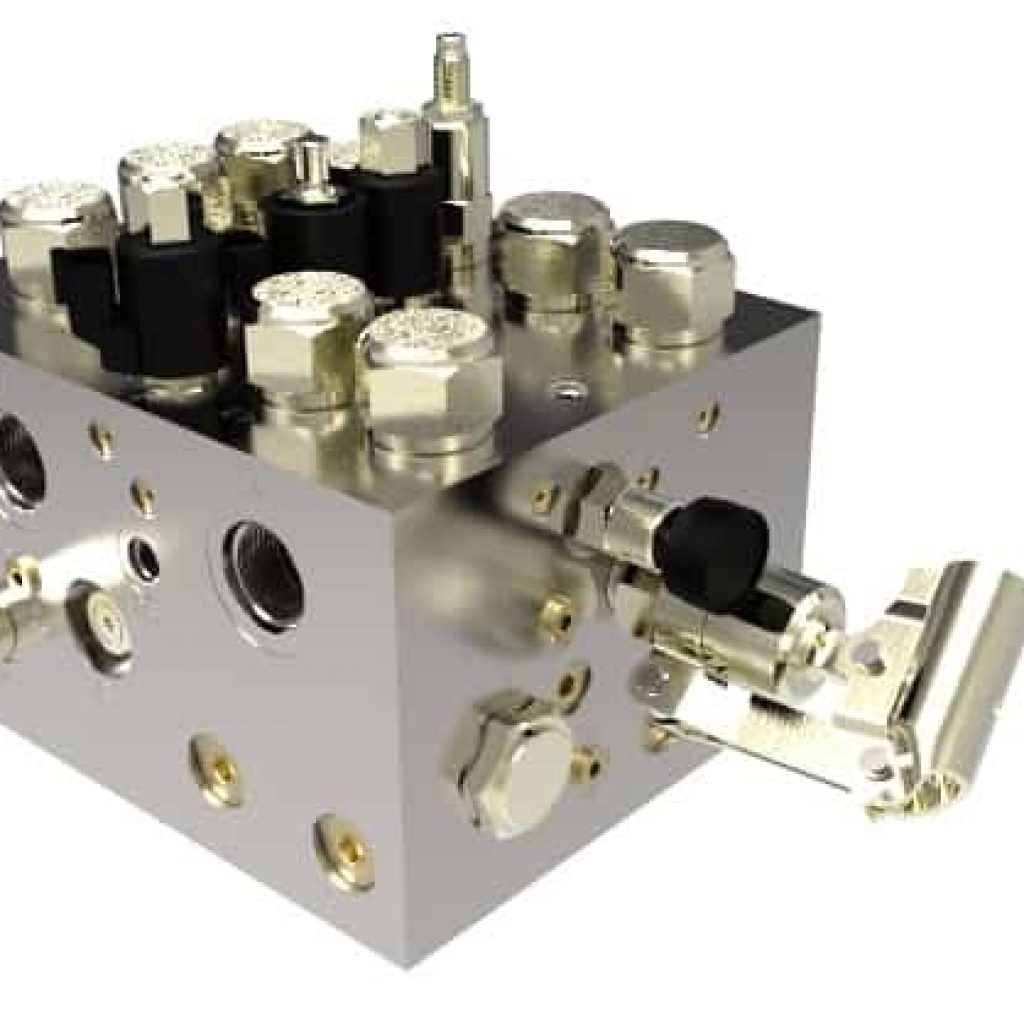 The Beauty of Screw-In Cartridge Valves
The SICVs, Screw-In Cartridge Valves, can be specified to match the exact flow of each function, from under 1 GPM to over 100 GPM, so you can find a valve to match your motion. Multiple functions can be handled side by side, such as the control and monitoring of devices, which can be centrally located and designed to allow for ease of piping. The manifolds themselves can have port functions lazer etched permanently into the material so there are no labels or tags to worry about falling off during operation in tough atmosphere's.
Through years of field experience, Screw-In Cartridge Valve manufacturers have come up with valve designs to solve a lot of your specific issues.
Reverse proportional control valves on fan drive applications that require the system turn on full if you lose power.
Flow divider circuits, which can help keep two cylinders in sync when lifting uneven loads.
Counter-balance circuits, which insure that a load will not fall out of control when raised or lowered past the fulcrum point.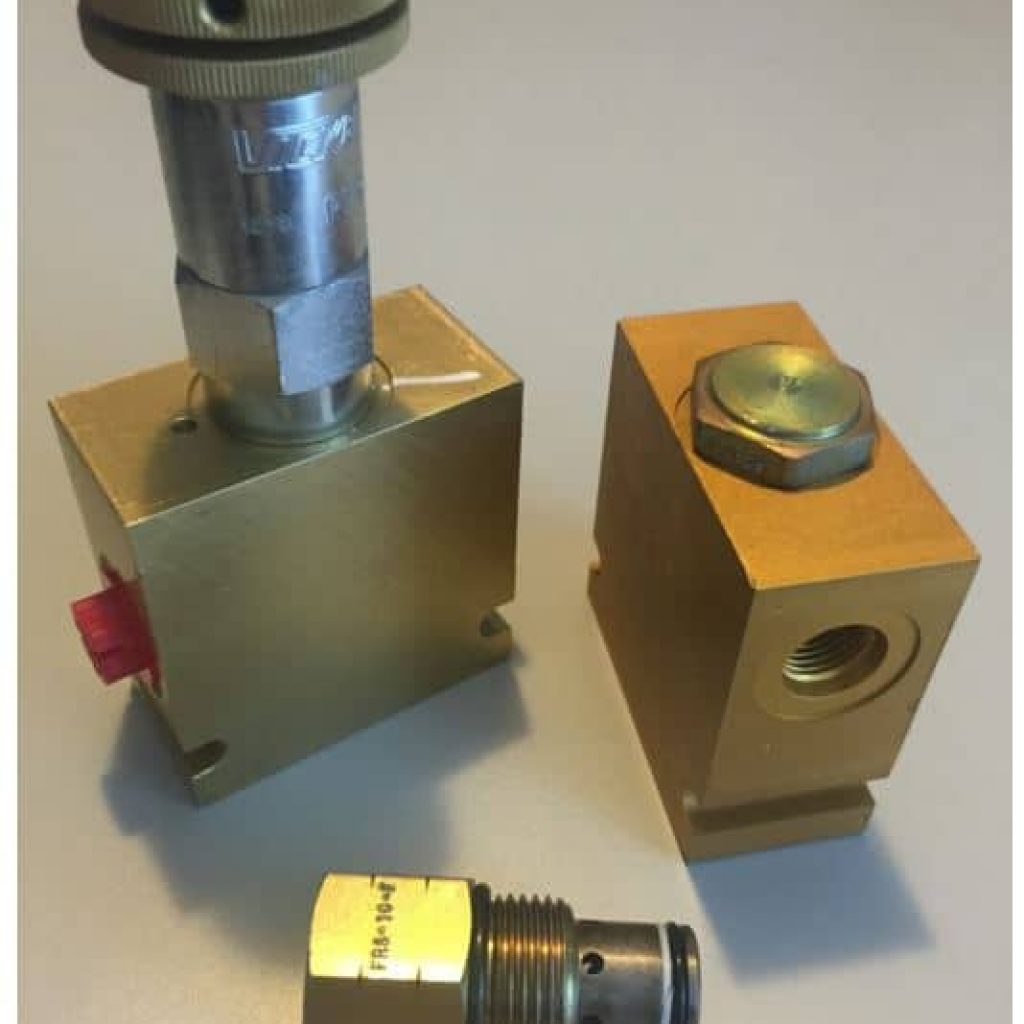 The block shown above has a manual pump which would allow you to release a parking brake after engine failure. Each of these functions are tailored to the specific needs of your system and the manifold material choice is determined based on the operating pressure and atmosphere of the system.
For industrial systems, as a standard, we utilize D03, D05, D08 and D10 control valves. This covers applications which require 10 GPM, 20 GPM, 100 GPM, and 250 GPM valve flow. In Screw-In Cartridge Valve systems, you may have a 6, 8, 10, 12, 16, 20 size valve which covers a range from 0-100 GPM. By selecting a valve that flows only the required amount, we can pinpoint fitting and flow path sizes; allowing us to utilize the smallest overall design while keeping pressure drop at a reasonable level.
Whether simple or complex, a custom manifold tailored to your requirements should be considered to lower labor costs, overall machine costs, and ease troubleshooting – for a lower "after the sale" cost.
Cross Company designs circuits using a variety of Screw-In Cartridge Valves, utilizing the product which is best suited for the application. Our engineers have a vast amount of field experience to draw from which gives Cross Company the edge on usable design.
Screw-in-Cartridge-Valves (SiCVs) 101: A Guide for Mobile OEMs