Camera monitoring systems for on-road and off-road vehicles continues to grow in popularity due to vehicle and human safety issues, legislative requirements, the potential reduction in costs associated with vehicle damage, and to meet insurance requirements.
There are many types of camera systems on the market today, with different price points and functionality. Choosing the system that best fits your vehicle can be confusing and potentially expensive. To make the proper decision, you have to know what you are trying to achieve, and at what cost point, before investing in this growing technology.
2D Analog Systems
The most common and least expensive system employed today on mobile vehicles uses a 2D analog camera (or cameras) as a stand alone system. These systems are typically employed to eliminate blind spots on a vehicle. These cameras are inexpensive, utilize rugged technology, and come in a multitude of housings to meet your environmental needs. These cameras can be purchased with a front facing image should your blind spot be on the front or sides of the vehicle, or a mirror image should your blind spot be on the back of the vehicle.
These cameras work as an extra set of eyes for added safety and more efficient vehicle operation. Almost everyone has this type of system on their work or personal vehicle as this is a requirement on all new passenger vehicles.
Cameras for the Working Vehicle
For off-road and on-road utility vehicles, more rugged housings are typically required. These cameras can be purchased with different field of views from 30 degrees all the way up to 270 degrees based on your vehicles needs. This allows you to pick whichever camera covers the corresponding blind spot on your vehicle.
Other common features that are available with these cameras are the following:
Heated Lenses for applications with very low operating temperatures or where lens condensation can be an issue.
Shutter Speed Adjustment for applications where direct sunlight can cause issues.
Infrared or standard LEDs for low light applications.
One of the latest developments in blind spot protection is the ability to use 4 wide angle lens cameras and incorporate these different images into a single panoramic video stream. This provides an operator with a "bird's-eye" image around his vehicle. For the construction market where you have moving booms, this provides a unique solution for additional vehicle damage protection and safety.
Active Monitoring Systems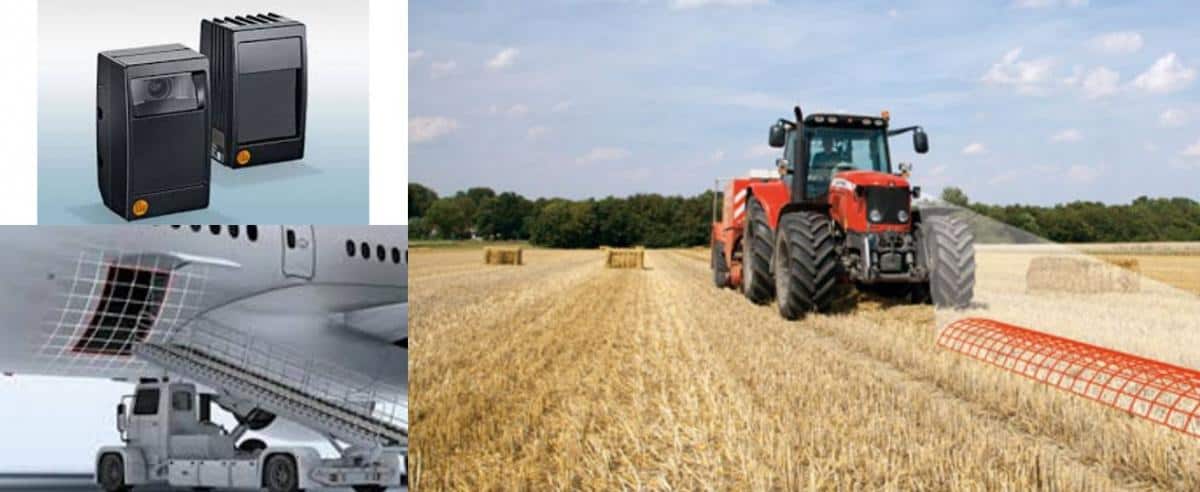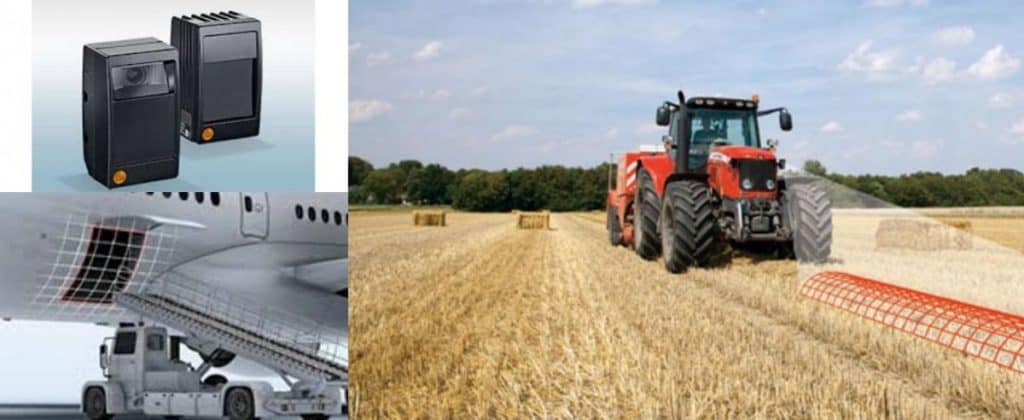 The next step in camera monitoring systems are referred to as "active" monitoring systems. This typically includes an analog or ethernet based 2D camera used in conjunction with some type of distance monitoring technology, usually radar. The distance monitoring can be overlaid on top of the 2D camera image to give the operator visual feedback on the distance to objects, as well as give an audible alarm to the operator should an unsafe operating condition occur.
For more advanced systems, multiple cameras can be utilized with distance monitoring to provide 360 degree vehicle protection. With this type of system, the camera that has the closest object can have its image displayed on the monitor. With all of the products that have been discussed, the operator must take an active role in the monitoring of their vehicle.
The next step in vehicle automation is incorporating the camera technology into the functioning of the vehicle. These functions include such things as autonomous braking, and automated steering. Real world examples of this type of functionality would be the ability to automatically brake ground support equipment (such as belt loaders) at airports to keep from striking, and damaging, the newer composite aircraft.
Another example of this would be to automatically steer agricultural combines based off of the ability to follow and track wind rows. These types of systems have traditionally been very expensive to design and interface with the existing control technology found on mobile vehicles. However, there are some newer 3D/2D camera technologies on the market today that utilize chip on board processing that have dramatically reduced these costs. This type of product could be something that differentiates you from your competitor's vehicle. I previously wrote about the ifm O3M 3D Smart Sensor.
Here at Cross Company's Mobile Hydraulics and Controls division, we can help you select and integrate the ideal camera solution for your mobile vehicle. With our application team focused on providing you with a cost effective and efficient solution, we can develop a system that meets your needs.